Regular price
$ 2.99
Sale price
$ 2.99
Unit price
per
Sale
Coming Soon
Description:

We promise that when you grow these peppers and taste them, you'll appreciate jumping on the Biquinho bandwagon! Known as little beak peppers or Biquinho Red Pepper, this little snacking pepper from Brazil packs a lot of flavors and you are going to want to keep eating them.

The Red Biquinho pepper plant is a sturdy, upright, and heavily branched 2' plant. This pepper has coined the nickname, "little-beak" due to its shape as they appear to have beak-shaped tails. These beauties ripen from green to vibrant red. The Binquinho pepper gained its popularity in Brazil and is slowly making its way up north towards the Americas.

These chilis have a tropical, fruity flavor with some tart flavor and slight heat, which makes them easy to incorporate into many culinary uses. These little guys are mostly known for being pickled in vinegar and/or served as an appetizer. You can even try popping them in your mouth for a burst of exciting flavor! Get you packet of Biquinho pepper seeds while you can!

Fun Fact: They are called "Sweaty Drops" in gourmet stores when sold pickled, and locals call them "Chupetinho" where they are now marketed fresh and pickled throughout Brazil and Peru.

Species: Capsicum Annuum
Heat Level

:

1,000+ SHUs
Type

: Mild

Flavor: Tropical, Fruity
Origin

: Brazil

Pod Size: 1"
Plant Height: 2 ft.
Days to Harvest

: 70+ Days

Shop through other Rare & Exotic Pepper Seeds to grow one-of-a-kind varieties right in your own garden!
Specifications:

Heat Level:

Plant size: 2 ft.
Pod size: 1"
Origin: Brazil
Species: Chinense
SHU: 1,000+
Click here for all of our tips and videos to grow your peppers!
Click here for plant care instructions
View full details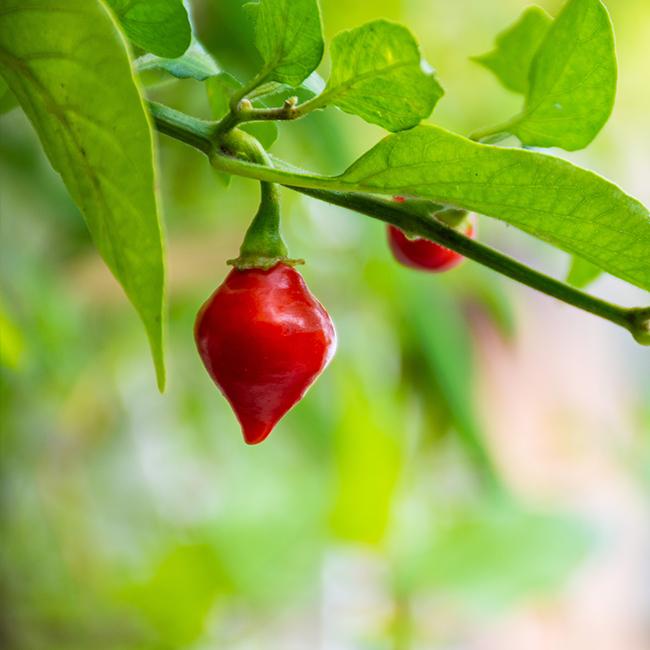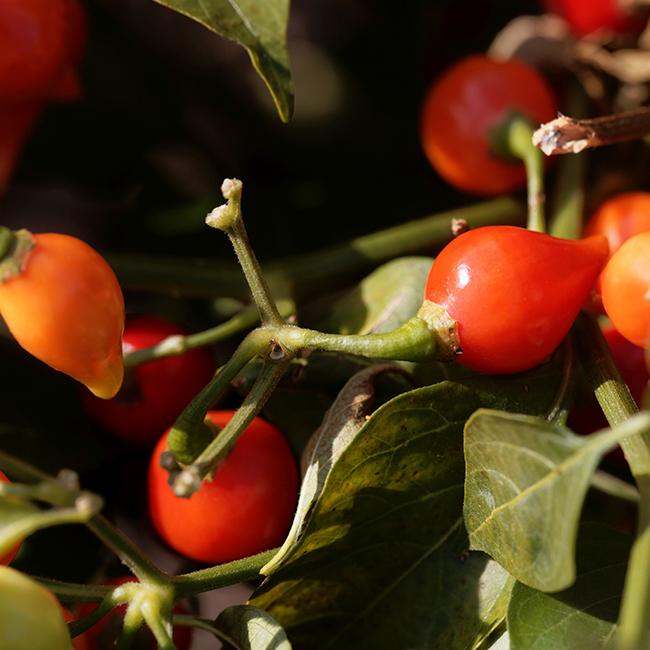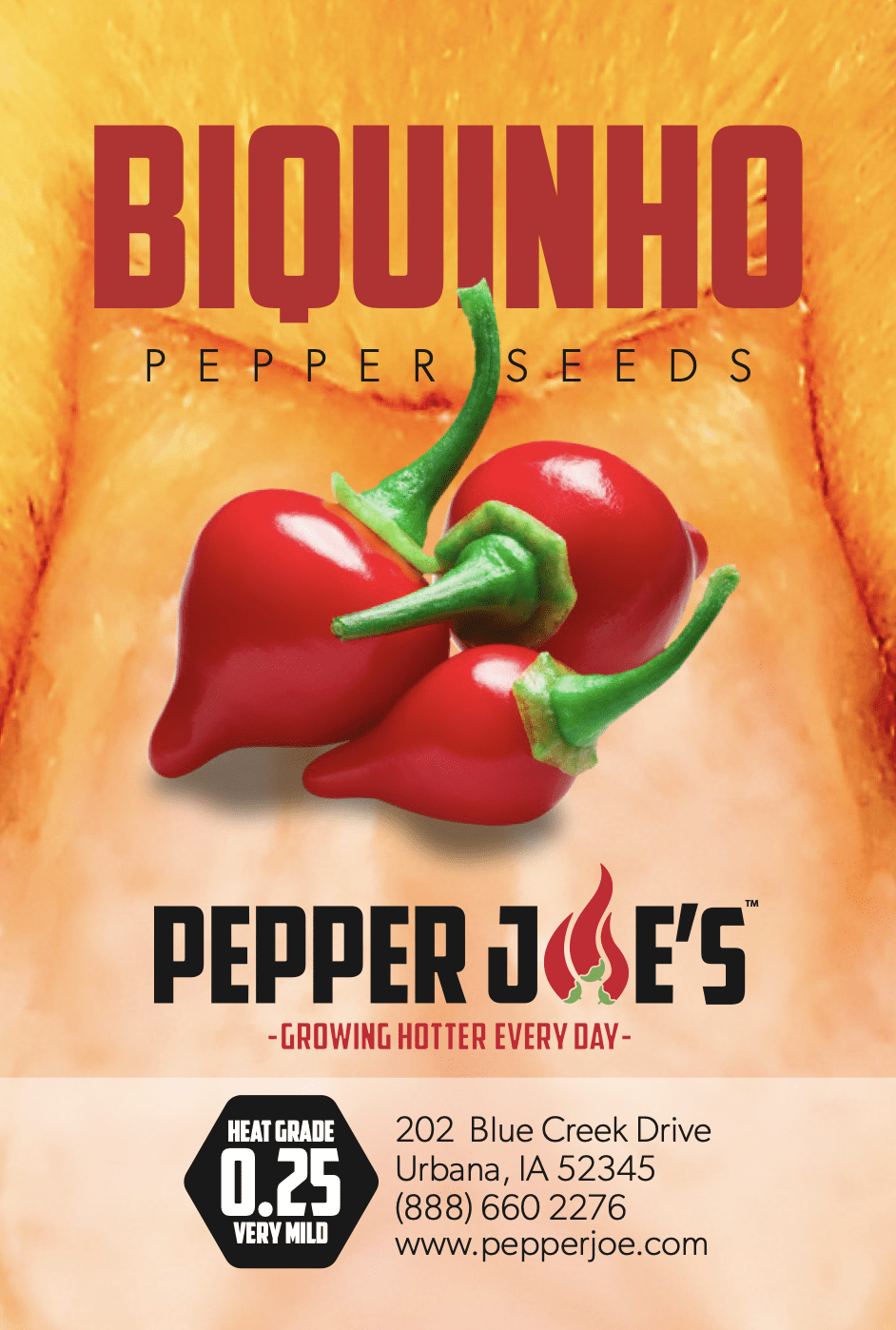 100% germination rate
Every seed spouted and are growing fine.
Biquinho Red Pepper Seeds
Seeds are great, but the plants die before the second set of leaves
The germination of the Biquinho peppers were great, but the plants, in both my batches died before the second set of leaves.
I've been careful with the plants with keeping them in a warm environment (high 60s to mid 70s), and did not overwater them. The second batch were planted in grow pods with moss inside the pods.
Do you have any idea what I may have done to kill the plants?
I will order more seeds in a few weeks to try again as the weather warms up.
Thank you for leaving a review on these seeds. Our customer service team would be happy to look into this and offer some tips! Please email us your order number and a picture of your growing set-up to customerservice@pepperjoe.com.