Regular price
$ 43.99
Sale price
$ 39.99
Unit price
per
Sale
Coming Soon
Description:

The Ghost was the first super hot pepper variety to reach 1,000,000 SHUs and start the raving heat that chile heads have come to love, and you can now grow the most unique Ghost varieties in your garden! Our Ghost Seed Collection carries seven seed varieties consisting of extraordinary flavors that range almost every color of the rainbow…and scorching heat starting at 800,000 SHUs that lingers on your tongue.

Also known as the Bhut Jolokia and one of the hottest peppers in the chili world, the Ghost took the crown in 2007 and held the record for the world's hottest pepper for 4 years. Although it's not the hottest pepper anymore, you can still experience all the daring heat from this pepper variety to make hot sauces, homemade culinary food, or to show off your friends and family by eating straight from the pod. Be the first in your block to grow all Ghost varieties and reap the benefits!

The Ghost Seed Collection includes:

Love spicy food? Try our other Ghost Pepper Snacks & Spices!

Check out our other seed bundles to grow the hottest garden ever!
Specifications:

Heat Level:

Species: Chinense
Click here for all of our tips and videos to grow your peppers!
Click here for plant care instructions
View full details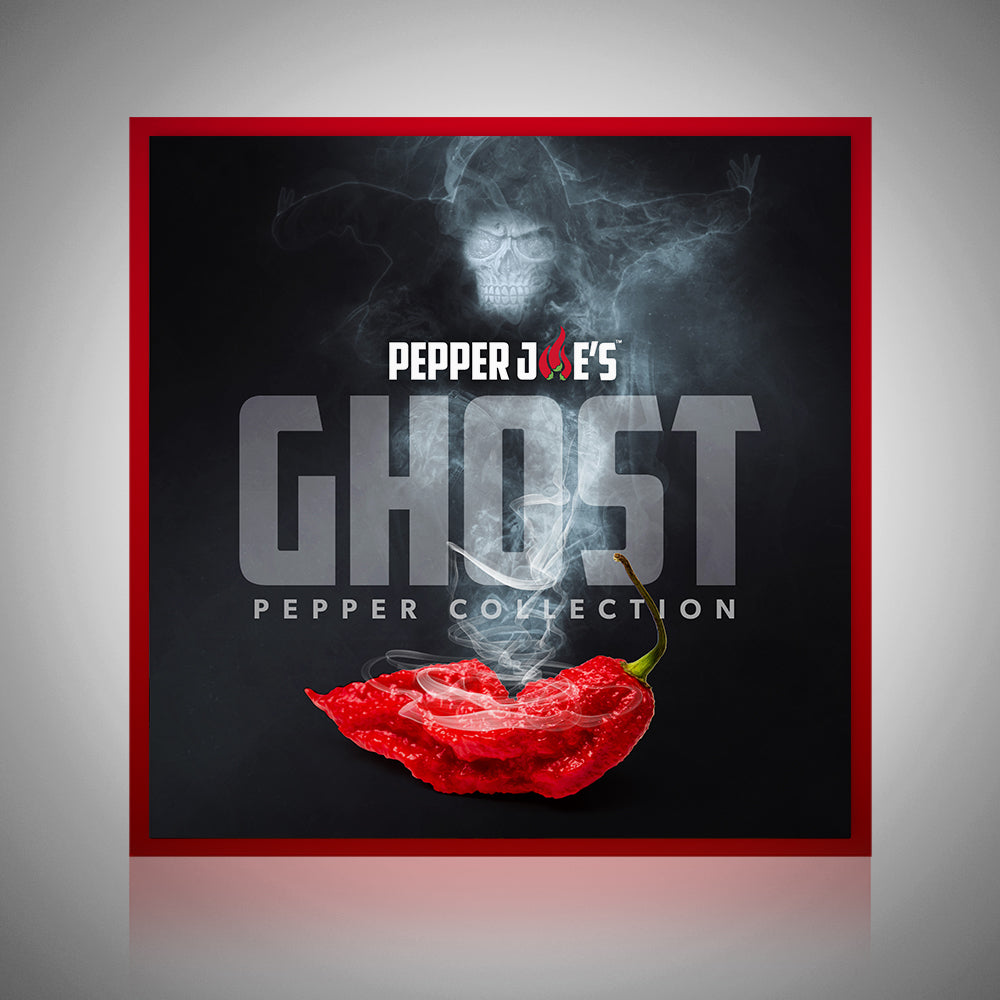 Starter's
They are 3 inches tall super happy super good to 90%germination I live in Washington it's a little bit harder too get too veggie with a very short season but with a little patience and watch full eye on weather I had a very successful season last year this year is twice as many plants thanks for joes Ultimate variety packs I bought two and I am credibly happy with the Variety and vigor of the new starter's that I have
Ghost Pepper
Looking forward to growing next year.
Ghosts pepper seeds
Never germinate. I have been growing vegetables from seeds for 28 years. Thought I would try your seeds. Not much luck with ghost pepper seeds.