The plants you receive are chosen at random based on what's properly sized for shipment at the time of purchase. See description below or more info
Regular price
Sale price
$ 11.99
Unit price
per
Sale
Sold Out For Season
Description:

Can't decide which pepper plants to grow this year? Want a fellow pepper head to pick for you so you can experience a fiery surprise when you open the box? This deal is for you!


All plants will be labeled by variety when you receive them, but you won't know what hot pepper plants are coming until you open the box!

Promptly follow the instructions included in your plant box and enjoy watching these surprise super hot plants grow!

SHIPPING NOTE: Live plant orders will be shipped within 2 weeks after ordering, weather permitting. If you would like your plants to be shipped on a certain day, please indicate that in your order notes upon checkout.


We cannot ship live plants to Texas and New Jersey due to the Department of Agriculture forbidding invasive species to come into their state by mail.

GROW TIP: Plants adjust to small, gradual changes in their environment better than sudden shifts, which is what the hardening-off process is all about. Just as you get burned when you bare your untanned skin to the sun, leaves of plants started indoors will develop pale, sunburned patches if they are suddenly exposed to too much sun. The story has a happier ending when you introduce seedlings to bright light and sheltered breezes gradually, over a period of one to three weeks. Read more information on how to harden off and transplant pepper plants in 6 steps.

 


Looking for something specific? Check out our full live plant catalog.
Specifications:

Heat Level:

Plant size: 4-6 Inches
Shipping Notice

Please allow up to 2 weeks to process live plant orders before shipping. If you would like any adjustments to your ship date, please indicate your needs in order notes upon checkout.
Click here for all of our tips and videos to grow your peppers!
Click here for plant care instructions
View full details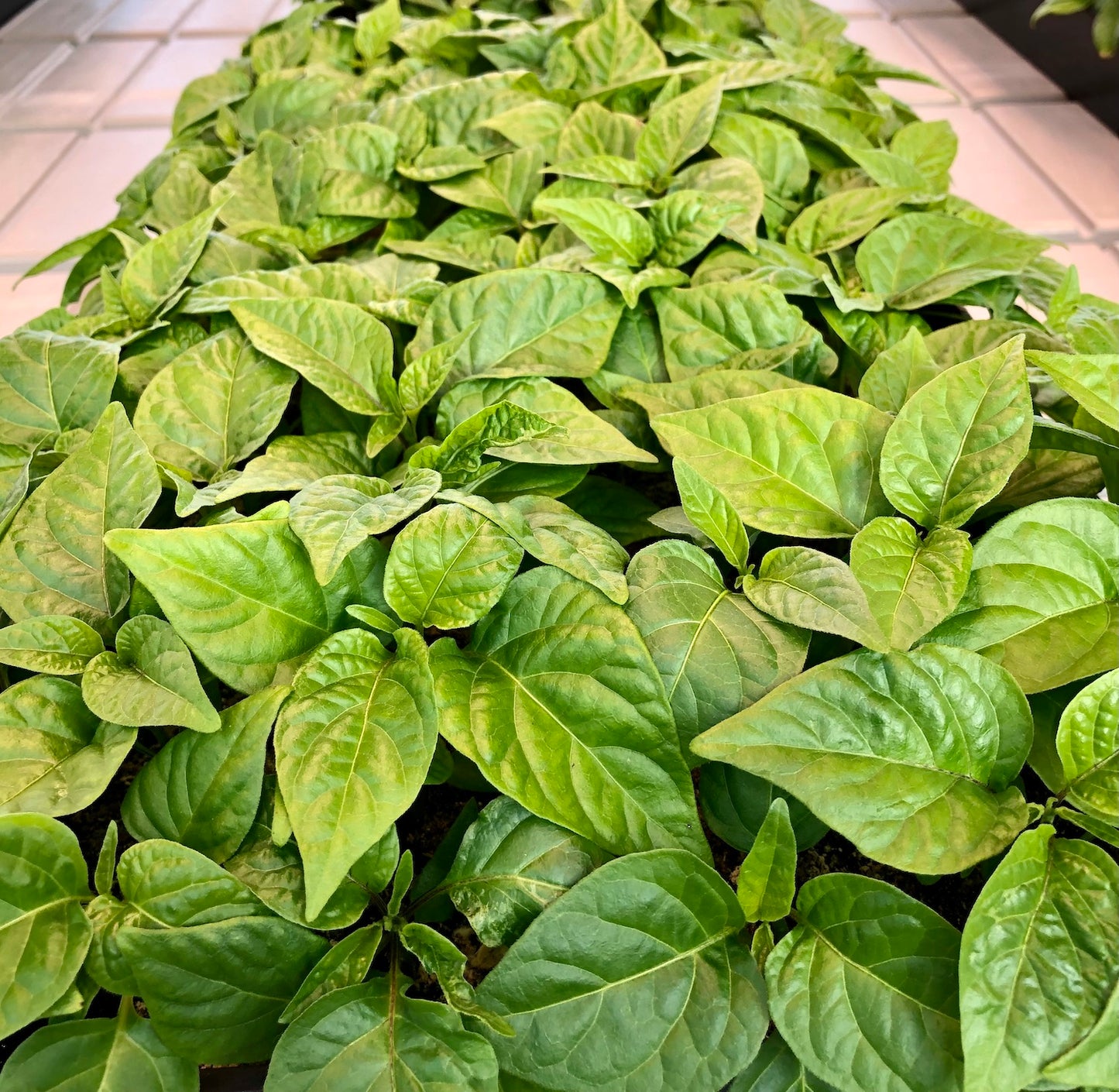 Thriving
Purchased a couple of months ago and plants arrived in perfect condition. They have been planted into containers are are thriving in the Southern California summer weather. I am not sure how long it will take but I am excited to see the first blooms.
Everything's great
All seeds and live plants are doing great.
Super Hot Pepper Plant Seedlings Variety Pack