Regular price
$ 0.00
Sale price
$ 4.99
Unit price
per
Sale
Coming Soon
Description:

Are you in a climate with a shorter growing season? Are you crazy anxious each year for your peppers to grow? If you answered yes to either of these questions, then you just have to try growing the Aji Rico Pepper!

This 3 ft. tall plant is a BIG producer, with an average yield of around 120 peppers! The Aji Rico pepper grows to about 3-4" long and can be eaten at any stage of maturity. It ripens from green to red and can be harvested green at around the 55-day mark. The pods are elongated and pendant-shaped, with shiny smooth surfaces

Aji Rico peppers provide a citrusy, juicy, and crunchy red bell pepper flavor that is a perfect addition to any dish. They are even great raw! The narrow, conical Aji Rico creates a medium heat burn that stays on your tongue. Grab yours today and you'll be enjoying them in no time!

Species

: Capsicum Baccatum

Heat Level

:

1,000-5,000

SHUs

Type

: Mild

Flavor: Citrusy, Juicy

Origin

:

Peru

Pod Size: 3-4"

Plant Height:

2-3 ft.

Days to Harvest

:

70-75

Days

Try your hand at growing other Aji Pepper Seeds and Medium Hot Pepper Seeds in your garden this growing season!
Specifications:

Heat Level:

Plant size: 2-3 ft.
Pod size: 3-4"
Origin: Peru
Species: Baccatum
SHU: 1,000-5,000
Click here for all of our tips and videos to grow your peppers!
Click here for plant care instructions
View full details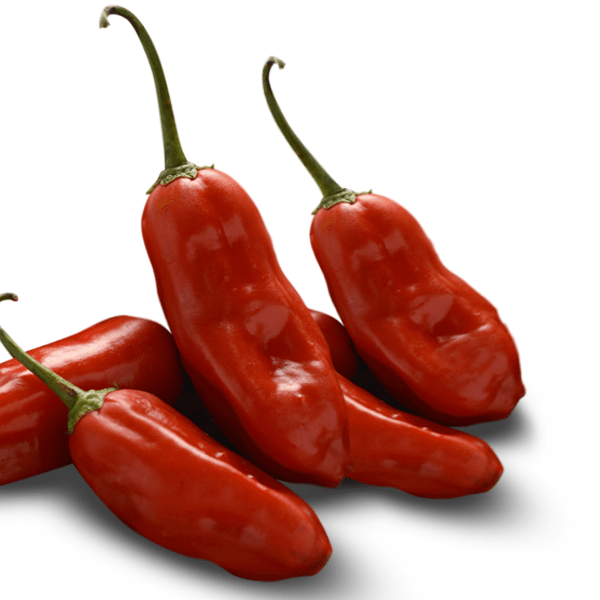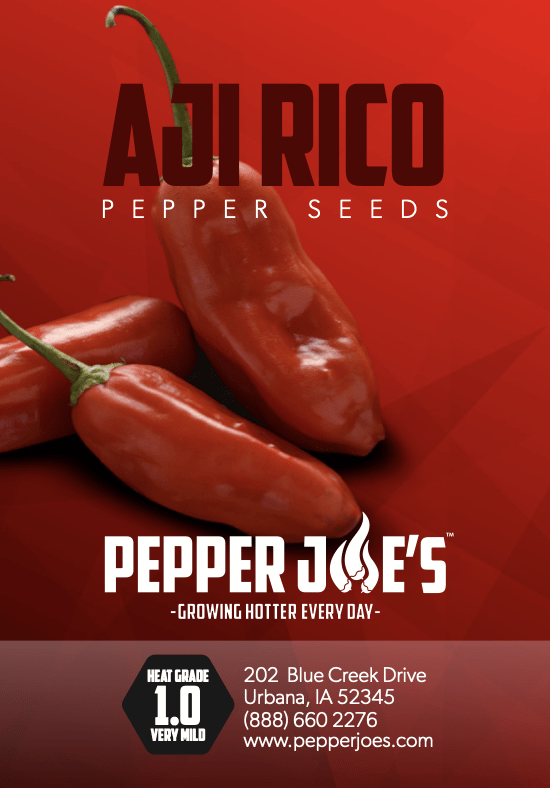 Aji Rico Pepper Seeds
Great germination and starting to grow fine. Thank you!
Pleasant lake peppers
Been growing aji Rico peppers for several years now. Taste great, hardy plants that produce a lot of fruits. If you make salsa, hot sauce or like eating fresh peppers but don't want alot of heat, aji Rico's are hard to beat !
Nice mildly spicy pepper
Bought seeds late Fall 2021 for 2022 growing season. Only planted 3 seeds, all grew (kept 2, gave one away). Plants grew well in a raised bed. Reached about 3 feet tall and produced about 40-50 peppers each. Fruits were 2-3 inches long. Peppers were very mildly spicy (little less than my jalapeños) and have flavor that reminded me of red bell pepper.