SKU: MushroomYellowPepperSeeds
Regular price
$ 4.99
Sale price
$ 4.99
Unit price
per
Sale
Coming Soon
Description:

The Jamaican Yellow Mushroom is a very exotic variety coming all the way from the Caribbean island! Fall in love with this gorgeous yellow hot pepper that will be the perfect addition to your next homemade recipes!

Jamaican Yellow Mushroom pepper plants grow to be anywhere from 3-4 ft. tall. These are unique-shaped pods that look like tiny little mushrooms, having smooth skin and a nice shiny texture. The Jamaican Yellow Mushroom grows well in the sun, reaching up to 2" long and ripening from green to a bright yellow when they reach maturity.

You will taste citrus, lemony lime, and fruity tones in this Jamaican Mushroom Yellow pepper! Not only does it have fruity flavors, but it has the heat level of a Scotch Bonnet. The bright yellow mushroom will smell similar to a bell pepper, but it is mixed with spice and is perfect for salsas, hot sauces, and more!

Species

:

C

apsicum Annuum

Heat Level

: 10

0

,000-200,000 SHUs

Type

:

Hot

Flavor: Citrusy, Fruity

Origin

:

Jamaica

Pod Size: 2"
Plant Height: 3-4 ft.

Days to Harvest

:

1

0

0

Days

Browse through more of our Hot Pepper Seed offerings, and be sure to check out our Hot Pepper Plants for more growing options!
Specifications:

Heat Level:

Plant size: 3-4 ft.
Pod size: 2"
Origin: Jamaica
Species: Annuum
SHU: 100,000-200,000
Click here for all of our tips and videos to grow your peppers!
Click here for plant care instructions
View full details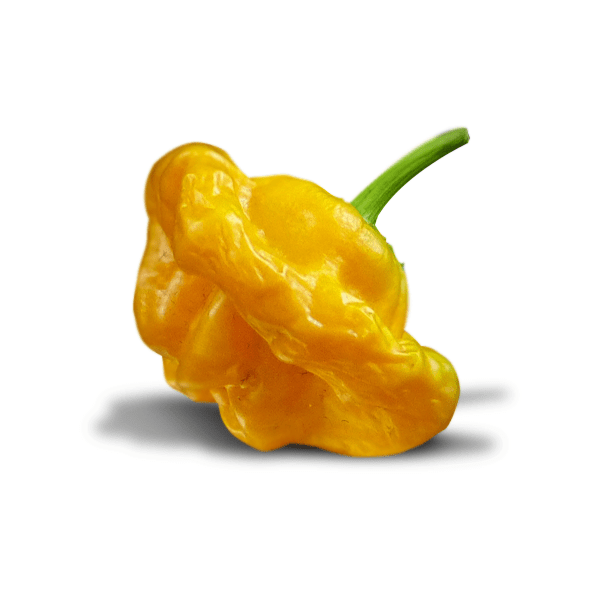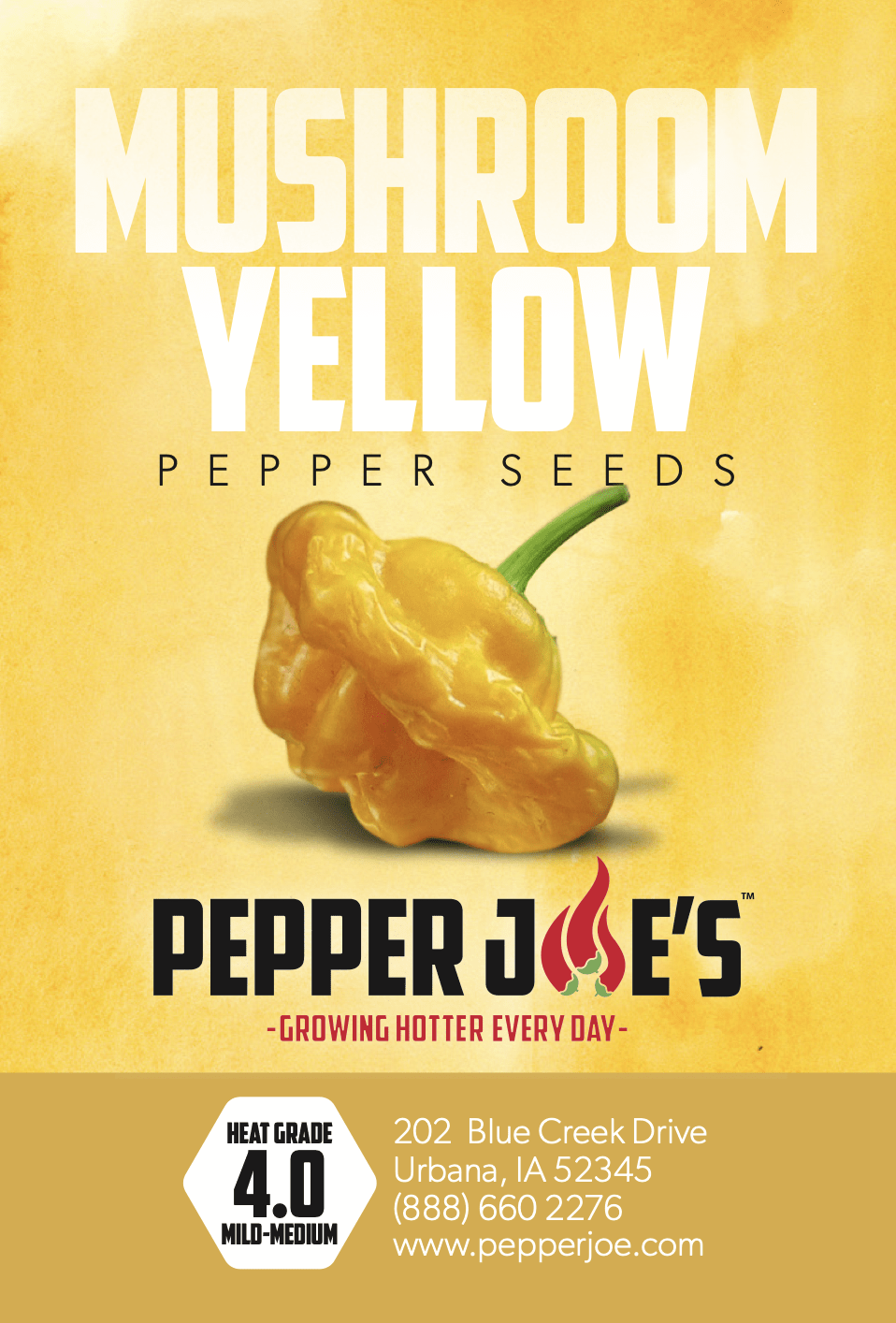 Jamaican yellow mushroom
100% germination for this batch of seeds.
Jamaican Yellow Mushroom Pepper Seeds
For the plant itself
I bought the yellow ghost peppers. What grew, 3 out of 3 germinated seeds (7 left over). Plants grew nice and healthy once fruiting I didn't think they looked like ghost peppers. Bummed out a little I
Made an educated guess at the look and taste of the pepper they are Jamaican yellow mushrooms. So as for these peppers.
Ate the first pepper raw and was blown away by how delicious these peppers
Are and hotter then habaneros. Very pleased with the mix up but no face melting heat. I have others that seem to be the correct pepper just a fluke I think still 5 stars