Regular price
$ 5.99
Sale price
$ 4.99
Unit price
per
Sale
Coming Soon
Description:

Coming from Africa, these heirloom yellow Fatali peppers are known for their unassuming heat that hits you after your first bite. It's definitely not "fatal" to eat these peppers, but they are one of the spiciest peppers around!

The Fatali pepper plant grows to about 3 feet tall and produces pepper pods around 3" long. The conical-shaped pods taper off to a point and have wrinkly yellow skin that matures from green to its final yellow color. Fatalii pepper seeds grow extremely well in hot weather areas where they produce high yields of these pepper pods.

Expect the chili to have a sweet, citrusy flavor that deliciously complements any fish, chicken, or veal dish. One can expect to feel the sting of the Fatali pepper in the first bite. Unlike habaneros, this heat won't creep up on you slowly, the burn is felt right away. Be prepared to hang on for your life!

Species: Capsicum Chinense
Heat Level

: 125,000–325,000 SHUs

Type

: Hot

Flavor: Sweet, Citrusy
Origin

: Central African Republic

Pod Size: 3"
Plant Height: 3 ft.
Days to Harvest

: 100+ Days

Enjoy other Rare & Exotic Pepper Seeds and grow one-of-a-kind varieties right in your very own garden!
Specifications:

Heat Level:

Plant size: 3 ft.
Pod size: 3"
Origin: Central African Republic
Species: Chinense
SHU: 125,000-325,000
Click here for all of our tips and videos to grow your peppers!
Click here for plant care instructions
View full details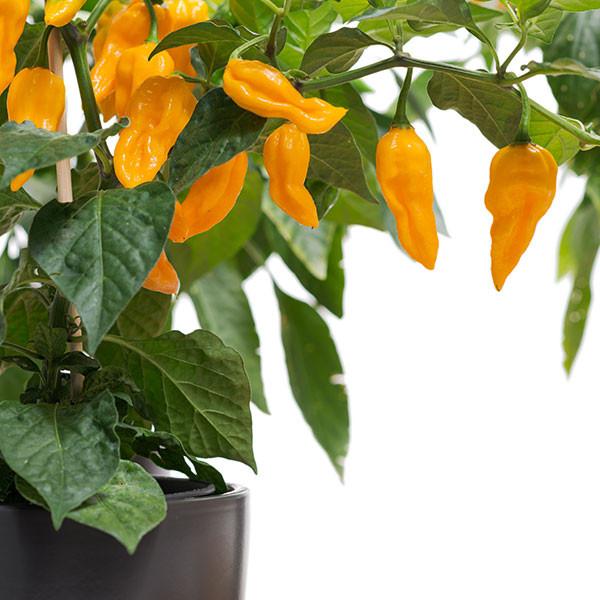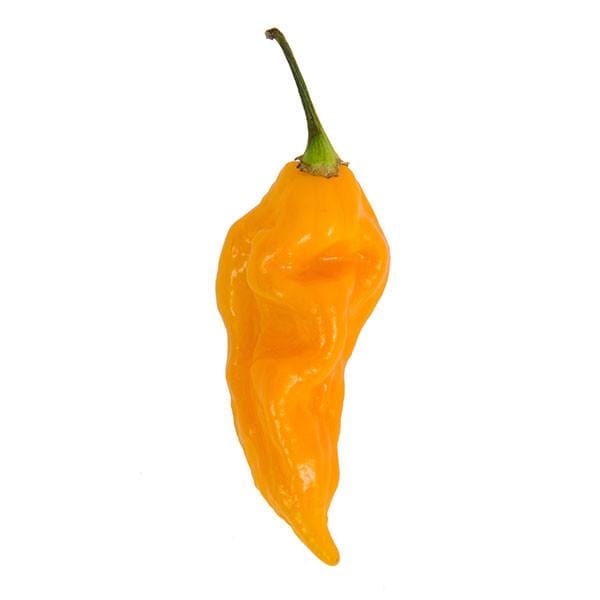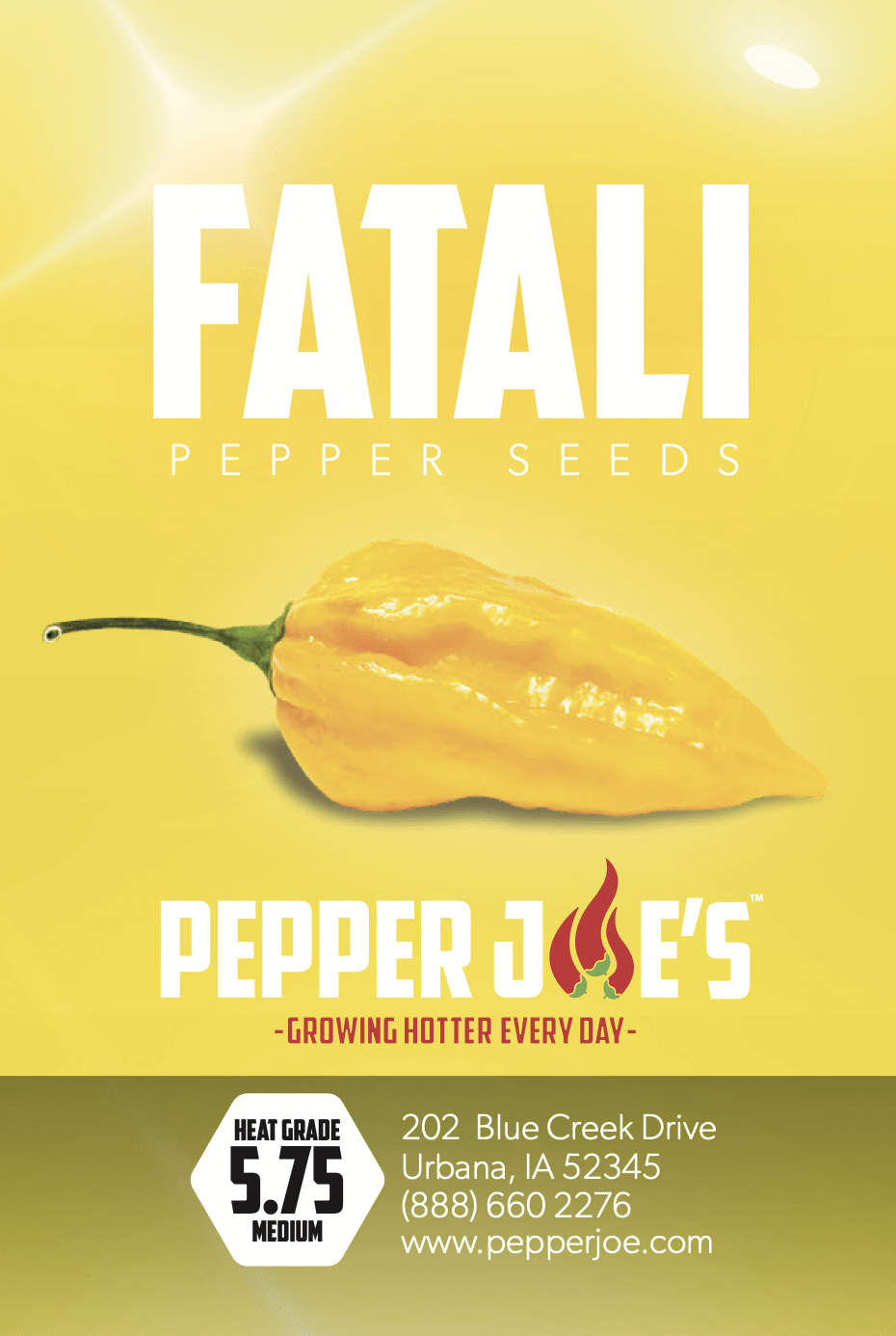 Fatalii Peppers Are Great
We really enjoy our Fatalii's. This will be my third year growing them. The heat is about the max we can take. The plants have always been great producers.
I love Fatallis
I won't know until I plant them Feb 1 indoors with lights, propagation mats and timers. I live in South Texas. I will transplant them March 15 into pots outdoors.
Dude……
I received these seeds as a gift, 3/10 sprouted, 2/3 survived and had a great harvest from both plants. They are currently a year old and I'm excited to see how they do this next season. Also, I propagated a bunch when I over wintered so now I have a few clones to add to the season. I am extremely satisfied with this pepper variety.