Regular price
$ 4.99
Sale price
$ 3.99
Unit price
per
Sale
Coming Soon
Description:

The Korean Beauty Cucumber pepper looks, feels, and even tastes sweet like a cucumber, but with a little bit of a kick to it. Coming from the Korean peninsula, this hybrid pepper is known for its crunchy texture used mostly in fresh foods like salads and salsas.

Korean Beauty pepper plants grow up to 3 ft. tall and produce good yields of 7-8" long peppers that almost look like jalapenos. These peppers change from a spouting green to their dark, "cucumber" color as they reach maturity, and have smooth, shiny skin.

While Korean Beauty Cucumber peppers are sweet, they boast a stronger kick than most green peppers. They are traditionally eaten with fresh foods by dipping them into Korean sauces like gochujang and doenjang, but these peppers are also excellent for drying and used as pepper powder to use in other Korean cuisines!

Species: Capsicum Annuum
Type: Mild
Flavor: Sweet, Juicy
Germination Rate: 81%
Origin: Korea
Pod Size: 7-8"
Plant Height: 2-3 ft.
Days to Harvest: 100-110 Days

Try planting other Hybrid Pepper Seeds! We offer a wider variety of seeds at our expansive Pepper Seed Collection – be sure to check it out!

Need help getting started? View our Fertilizer & Plant Health products to get what you need to grow your new peppers!
Specifications:

Heat Level:

Germination rate: 81%
Plant size: 2-3 ft.
Pod size: 7-8"
Origin: Korea
Species: Annuum
Click here for all of our tips and videos to grow your peppers!
Click here for plant care instructions
View full details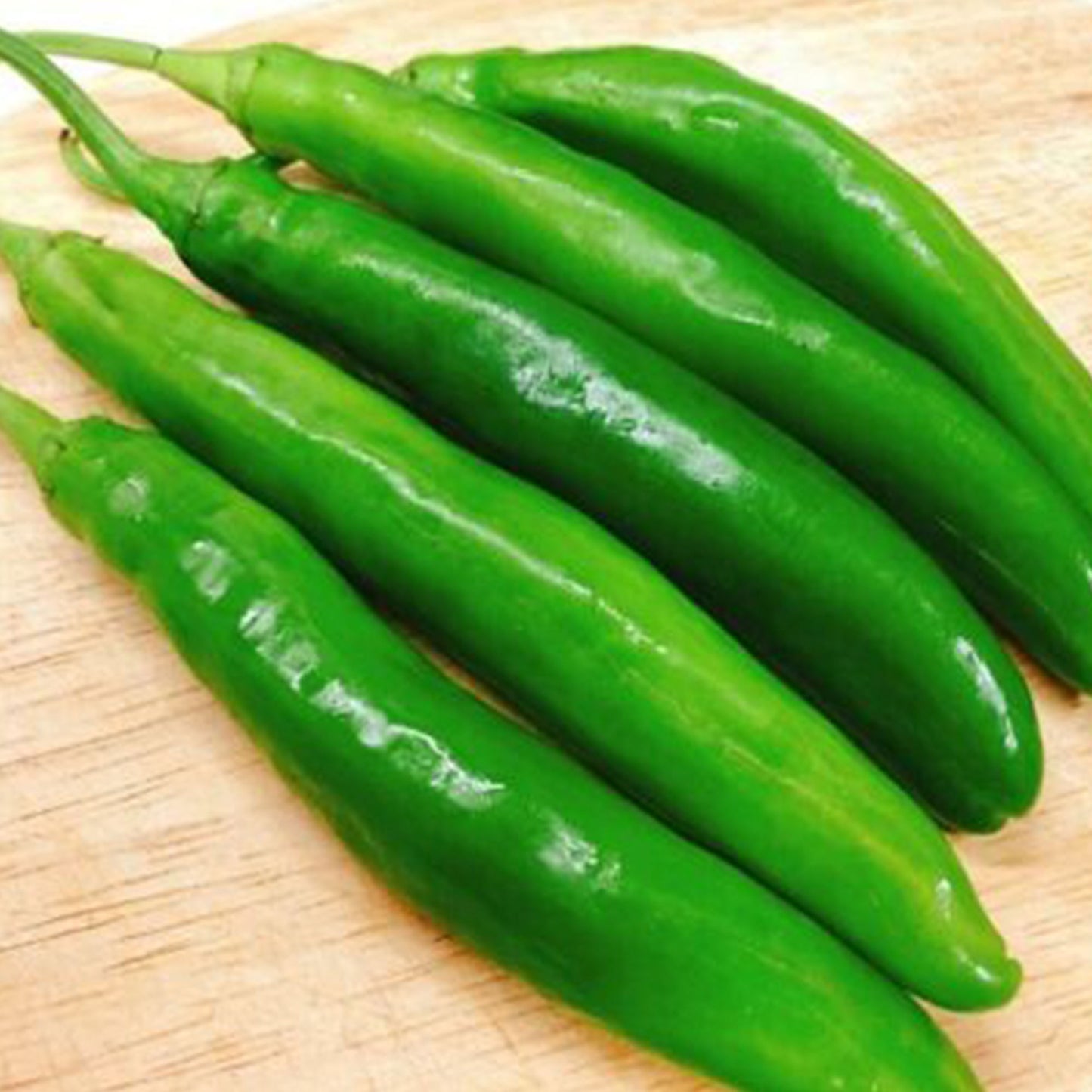 Bad
They never grew it could have been the Michigan weather
Thank you for providing a review. We're sorry to hear these did not come up for you. Our customer service team would be happy to look into this. You can contact us by emailing customerservice@pepperjoe.com.
No growth
Planted 25 seeds in our garden. Not one plant grew.
Thank you for taking the time to provide us with feedback. We are sorry to hear that these did not grow. Our customer service team would be happy to take a look at this and provide resolution. Please contact us by emailing customerservice@pepperjoe.com.