Regular price
$ 3.99
Sale price
$ 3.99
Unit price
per
Sale
Coming Soon
Description:

The Lilac Bell pepper is a ridiculously pretty bell variety with its deep purple color, and this sweet pepper will definitely be a hit at your next party.

You'll want to stare at these 3 ft. tall pepper plants all the time as they produce bountiful yields of these beautiful fruits. Lilac Bells can grow up to 4" long and develop 3-4 lobes with a nice, crisp texture and smooth, shiny skin. The colors of these peppers change from ivory to a nice lavender color, and to red when they reach maturity.

You will notice a crisp texture with juicy and sweet flavors when you take a bite out of Lilac Bell peppers. As with most sweet peppers, these will taste amazing in fresh foods like salads and sandwiches, as well as grilled, stuffed, or roasted. You can't really go wrong with how you cook these peppers!

Species: Capsicum Annuum
Heat Level

: 0 SHUs

Type

: Sweet

Flavor: Sweet, Juicy
Origin

: USA

Pod Size: 4"
Plant Height: 2-3 ft.
Days to Harvest

: 65+ Days

Grow more delicious sweetness with our Sweet Pepper Seeds and Sweet Pepper Plants!
Specifications:

Heat Level:

Plant size: 2-3 ft.
Pod size: 4"
Origin: USA
Species: Annuum
SHU: 0
Click here for all of our tips and videos to grow your peppers!
Click here for plant care instructions
View full details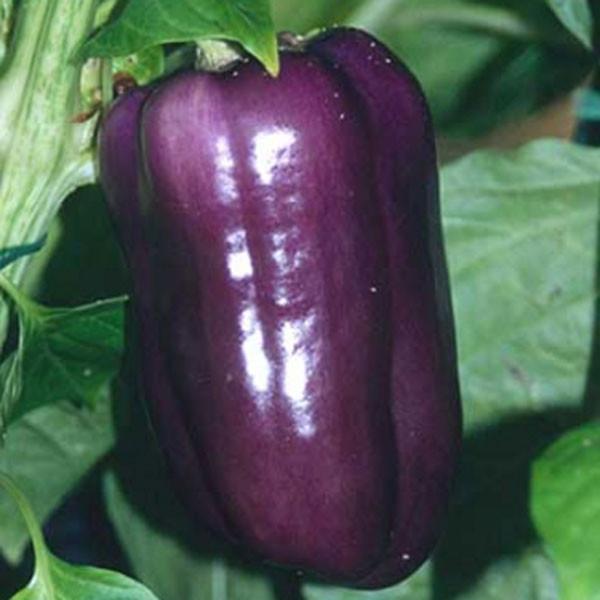 First of all, I want to thank you for the Lilac pepper and other seeds that you sent. I won't be planting them till next year, so I'll have to give you a report on them then. I'll be purchasing other seeds down the line. Wags
No Germination
I ordered these seeds in July of 2021 for 2022 season. 5 seeds planted on Friday 1/14. No germination after 28 days. Replanted 5 more on 2/11 no germination after 30 days. Used fox farm light warrior seed starter mix on a heat mat with humidity dome. All other seeds that I bought (quite a few 20+ varieties) have germinated successfully except for free 7pot douglah so no real complaint there. Don't expect a refund just want to pass this along to PJ and others.
Seeds look nice
But have to wait to see till they germinate and grow