Regular price
$ 3.99
Sale price
$ 2.99
Unit price
per
Sale
Coming Soon
Description:

The Marconi Golden Pepper is a classic Italian heirloom that grows incredibly long and is known to be one of the sweetest peppers out there, with zero heat and a plethora of flavors to taste!

These pepper plants grow around 3 ft. tall and produce these elongated pods that stretch between 6-10" long and 2-1/2" wide! You may want to stake your plant for additional support if the peppers start to weigh it down. Marconi Golden peppers will mature from light green to golden yellow, and they will stay sweet throughout the ripening process.

If you want a gentle, fruity sweetness and crunchy texture in your meals, then the Marconi Golden pepper is for you. This pepper is ideal for roasting, but it can also be used to fry, stuff, eat fresh, and add to salads and other meals. You'll want to try this pepper to believe its addicting sweetness for yourself!

Species

: Capsicum Annuum

Heat Level:

0 SHUs

Type:

Sweet

Flavor: Sweet

Origin

: Italy

Pod Size: 6-10"
Plant Height: 3 ft.

Days to Harvest

:

75-90

Days

Enjoy more sweetness with our Sweet Pepper Seeds and Sweet Pepper Plants.

Looking for something to snack on? We also carry Pepper Snacks & Spices for you to try!
Specifications:

Heat Level:

Plant size: 3 ft.
Pod size: 6-10"
Origin: Italy
Species: Annuum
SHU: 0
Click here for all of our tips and videos to grow your peppers!
Click here for plant care instructions
View full details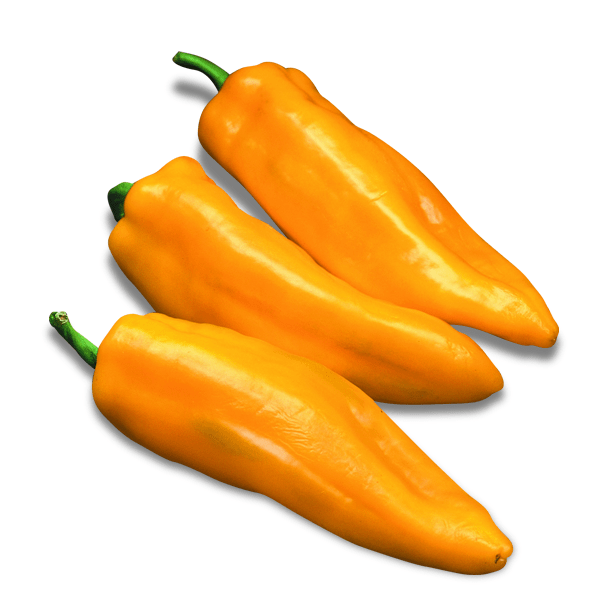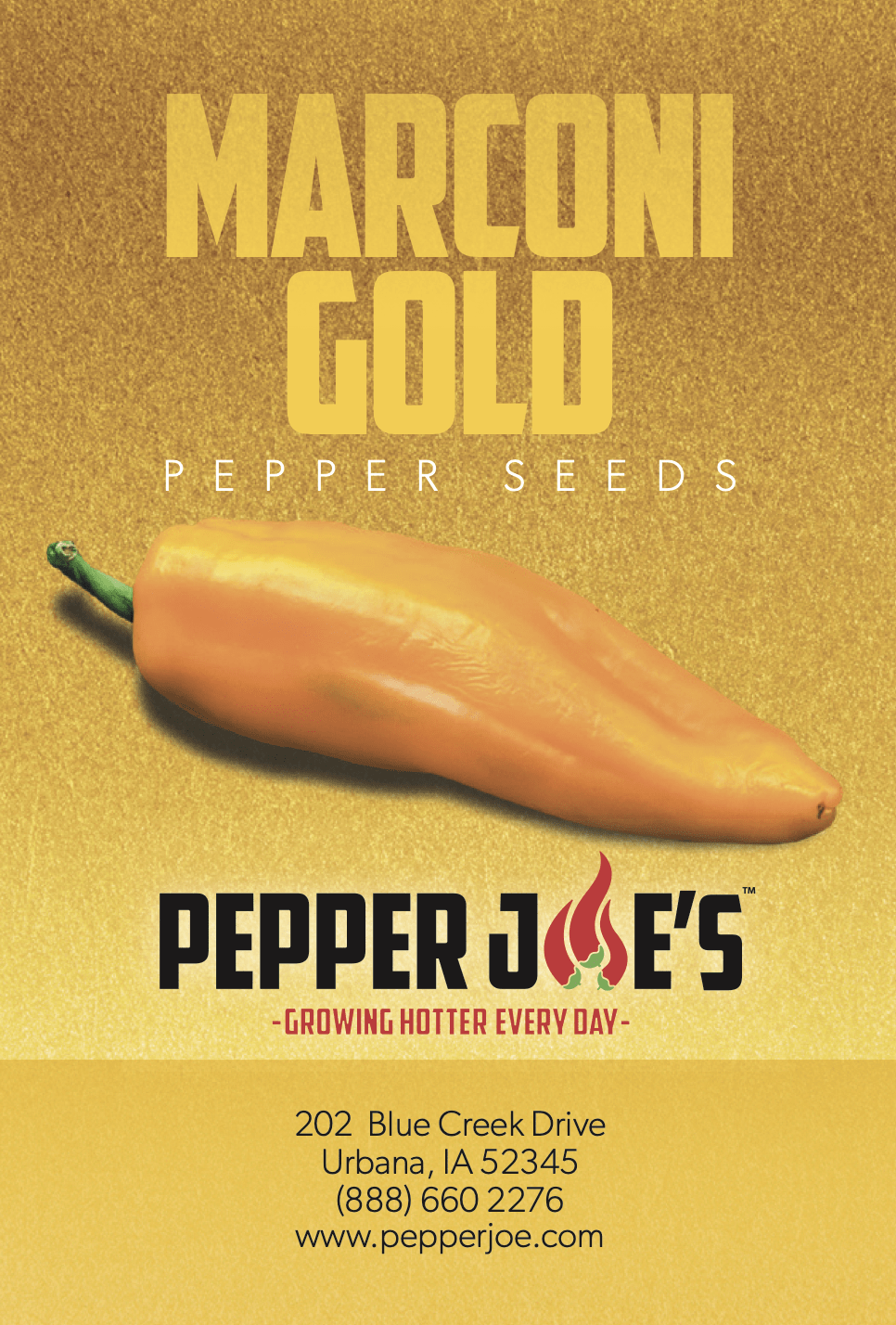 PepperJoe seeds
I ordered three different seed packs from you. NONE OF THEM SPROUTED. I would tell anyone who asks to avoid you like the plague.
Thank you for taking the time to provide us with feedback. We are sorry to hear that these did not sprout. Our customer service team would be happy to take a look at this and provide resolution. Please contact us by emailing customerservice@pepperjoe.com.
Marconi Golden Pepper Seeds
First Time Buyer
The Marconi seeds germinated just fine and are growing well. The only seeds I had any issues with were one of the bell pepper varieties that I purchased. I believe it was the King of the North. And that free gift of the chocolate bar, that thing would give most people I know a heart attack. I like very hot foods and I absolutely cannot eat that. Very funny. Thanks for the extra seeds too. Nice touch. Overall, I am very satisfied with my seeds. See you next year.