Regular price
$ 7.99
Sale price
$ 5.99
Unit price
per
Sale
Coming Soon
Description:

Oh boy, get ready for this ridiculously super hot peach pepper! The Peach Mutant X Pepper is a variant of the original MA Mutant X pepper, with an amazing flavor and vicious heat!

The pepper plant will grow 3-4 ft. tall and has great production of these 2-3" long pods. The Peach Mutant X pepper pods are gnarly, wrinkly, nasty-looking peppers with a spiky stinger. You'll see these fruits ripen from green to orange, then finally to an orange-peach color when they reach maturity. Add these seeds to your growing list, and end up with beautiful peach-colored peppers in your garden! We promise it's worth it.

This Mutant X Peach pepper is identical to other peach super hot strains in taste, but they're just so brutal to experience. The Peach Mutant X has an incredible fruity flavor with a hint of bitterness that you'll notice when you take a bite, and then intense heat will hit you. It hits you so quickly like when you close the door and you accidentally jam your fingers in the process, but your mouth is on fire instead of your hurt fingers. We're warning you, don't take a big bite!

Species: Capsicum Chinense
Heat Level: 1,000,000+ SHUs
Type: Hot
Flavor: Fruity, Bitter
Origin: Unknown
Pod Size: 2-3"
Plant Height: 3-4 ft.
Days to Harvest: 90+ Days

Add more Super Hot Pepper Seeds to your growing list! Interested in growing unique peppers? We also carry Rare & Exotic Pepper Seeds for you to try!
Specifications:

Heat Level:

Plant size: 3-4 ft.
Pod size: 2-3"
Origin: Unknown
Species: Chinense
SHU: 1,000,000+
Click here for all of our tips and videos to grow your peppers!
Click here for plant care instructions
View full details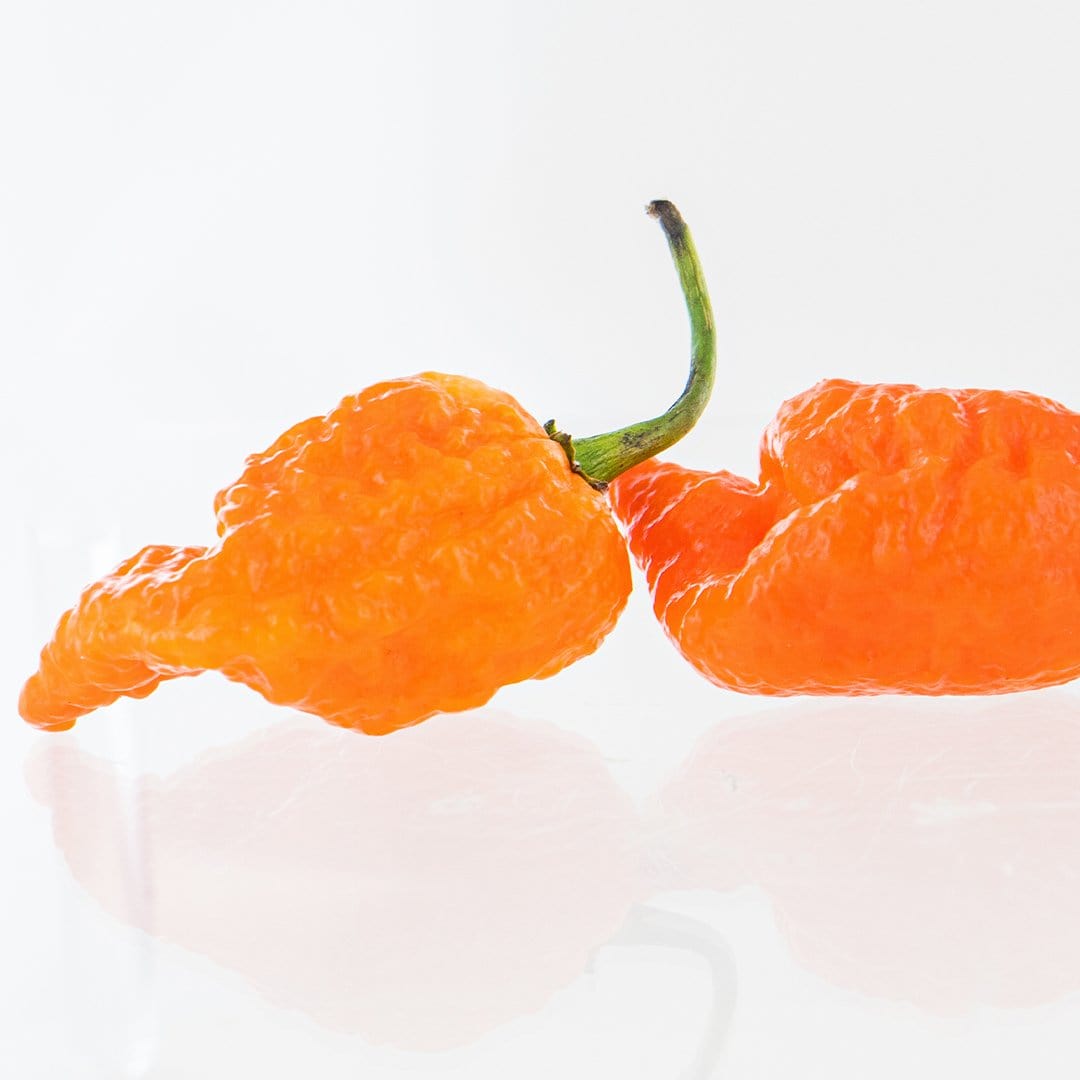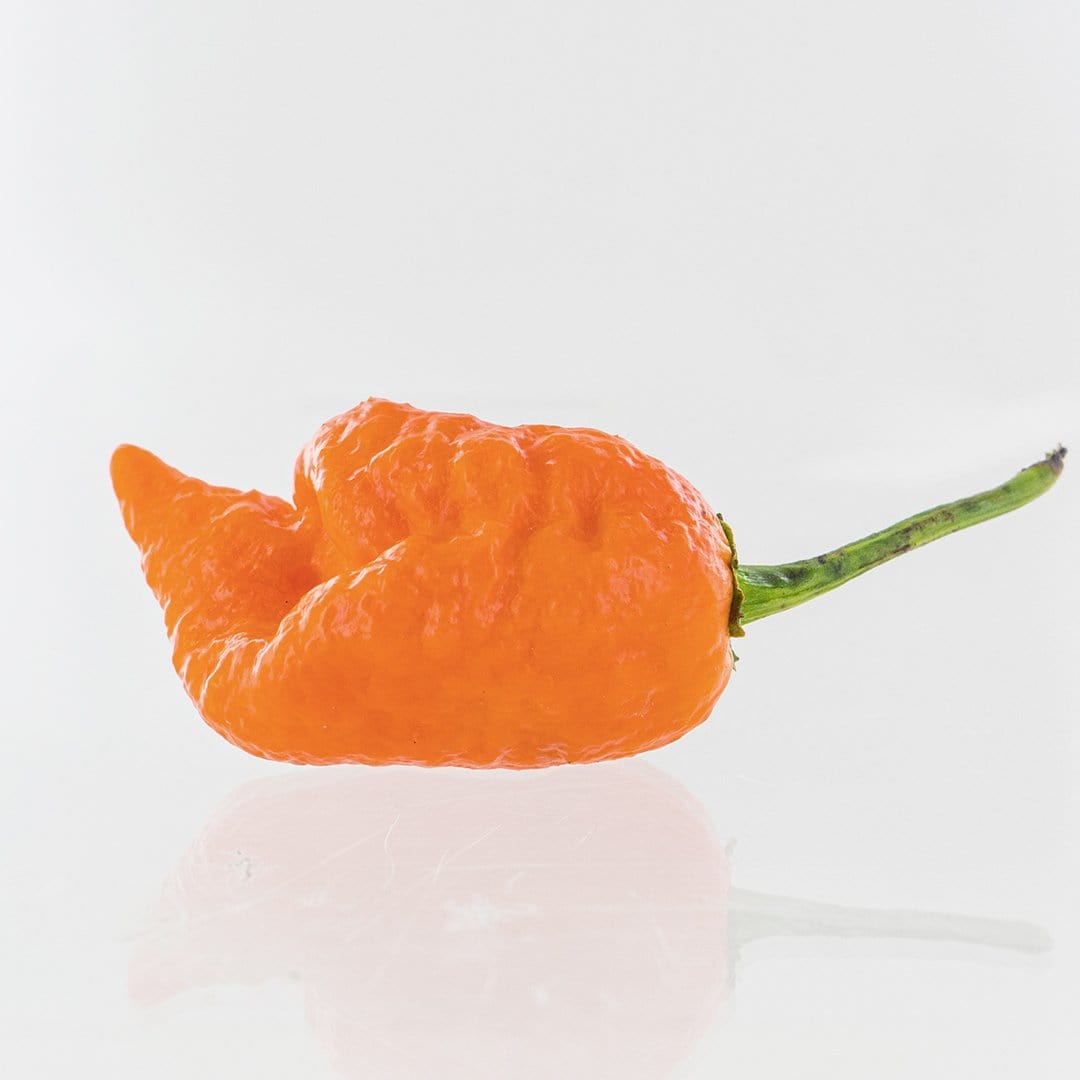 WAITING!!!!
I am so excited to try them! I'm gonna wait till next season, but I will be posting about them and their growth when the time comes! I will tag you guys!
Very exciting!
PepperJoes is always my go to for seeds. Prompt delivery, usually 1-3 more seeds than ordered and always a pack or two of free seeds. Not to mention the very cool stickers that came along with the order.
Mutant X is a bit of a scary pepper but I'm very excited to grow it this next season. I start mine in a greenhouse early and get them ready to plant by last frost. It's not easy finding this pepper and I'm glad they came through!