Regular price
$ 3.99
Sale price
$ 2.99
Unit price
per
Sale
Coming Soon
Description:

Did you know that the Sweet Crimson Pepper was the first ever bell pepper variety ever offered at Pepper Joe's? Yep! This large sweet pepper is so good and easy to grow, even hot pepper lovers can't deny falling in love with this variety!

The Sweet Crimson pepper plant grows up to 2-1/2 ft. tall, producing long 7" bright red peppers that look nothing like bell peppers! In fact, they look closer to a banana pepper in shape! They are incredibly fleshy with a smooth texture, and the peppers will ripen from green to their signature crimson color when they're ready to be harvested.

It's perfect for frying or roasting. Try stuffing it with ground beef, ground turkey, or wild rice because it'll taste fabulous. You can eat this as a green bell pepper or wait a little longer for a red bell pepper. Either way, it is one sweet pepper with amazing sweet flavors.

Species: Capsicum Annuum
Heat Level

: 0 SHUs

Type

: Sweet

Flavor: Sweet
Origin

: USA

Pod Size: 6-7"
Plant Height: 2-2.5 ft.
Days to Harvest

: 60+ Days

We offer many more sweet-tasting peppers over at our Sweet Pepper Seed Collection! Don't want seeds? Try planting our Sweet Pepper Plants instead!
Specifications:

Heat Level:

Plant size: 2-2.5 ft.
Pod size: 6-7"
Origin: USA
Species: Annuum
SHU: 0
Click here for all of our tips and videos to grow your peppers!
Click here for plant care instructions
View full details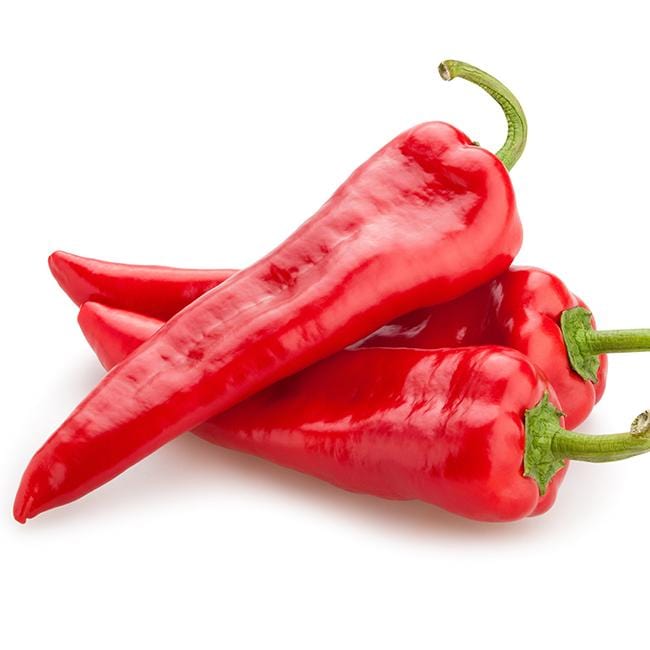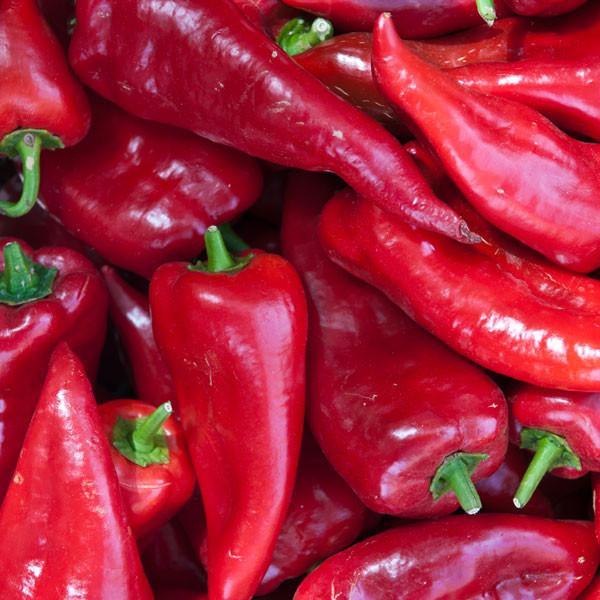 Sweet Crimson Pepper Seeds
I plan to purchase these for this year. Two things: putting these into a hydroponic system with water heated to 87 F will almost certainly make for good germination. Also, and I won't know until harvest, these should make for a sweet powder that I hope to use as sweet paprika. We'll see.
Sweet Crimson
I got about a 60% germination rate which overall I am happy with. Looking forward to see how they do this summer.
75% germ, strong seedlings
These plants look good. Looking forward to trying this variety that is new to me.