Regular price
$ 4.99
Sale price
$ 3.99
Unit price
per
Sale
Coming Soon
Description:

Looking for that sensationally-sweet bell pepper taste with just the right amount of heat to go with it? Look no further than the Sweet Heat pepper! The flavor is comparable to the Italian Pepperoncini - sweet and sugary but with a mild spiciness, you don't normally get with most bell pepper varieties.

Regarded as one of the earliest producers of fruits, these plants are compact and bushy and produce high yields of 4" long red bell peppers. Watch as these fruits mature from green to vibrant red. While these peppers would look great in any garden, they can also work in containers, hanging baskets, and on your patio.

You can eat Sweet Heat peppers at either the green or red stages of maturity. They are a great choice for grilling or for making homemade salsa. You can also eat these fresh or use them in salads.

Species: Capsicum Annuum
Heat Level: 300 SHUs
Type: Mild
Flavors: Sweet, Spicy, Smoky Undertones
Origin: USA
Pod Size: 3-4"
Plant Height: 1 ft.
Days to Harvest: 55-60 Days

Want a little spice in your sweetness? Try growing our Mild Pepper Seeds and Mild Pepper Plants! We also carry a wonderfully sweet selection of Sweet Pepper Seeds, as well!
Specifications:

Heat Level:

Origin: USA
Species: Annuum
SHU: 300
Click here for all of our tips and videos to grow your peppers!
Click here for plant care instructions
View full details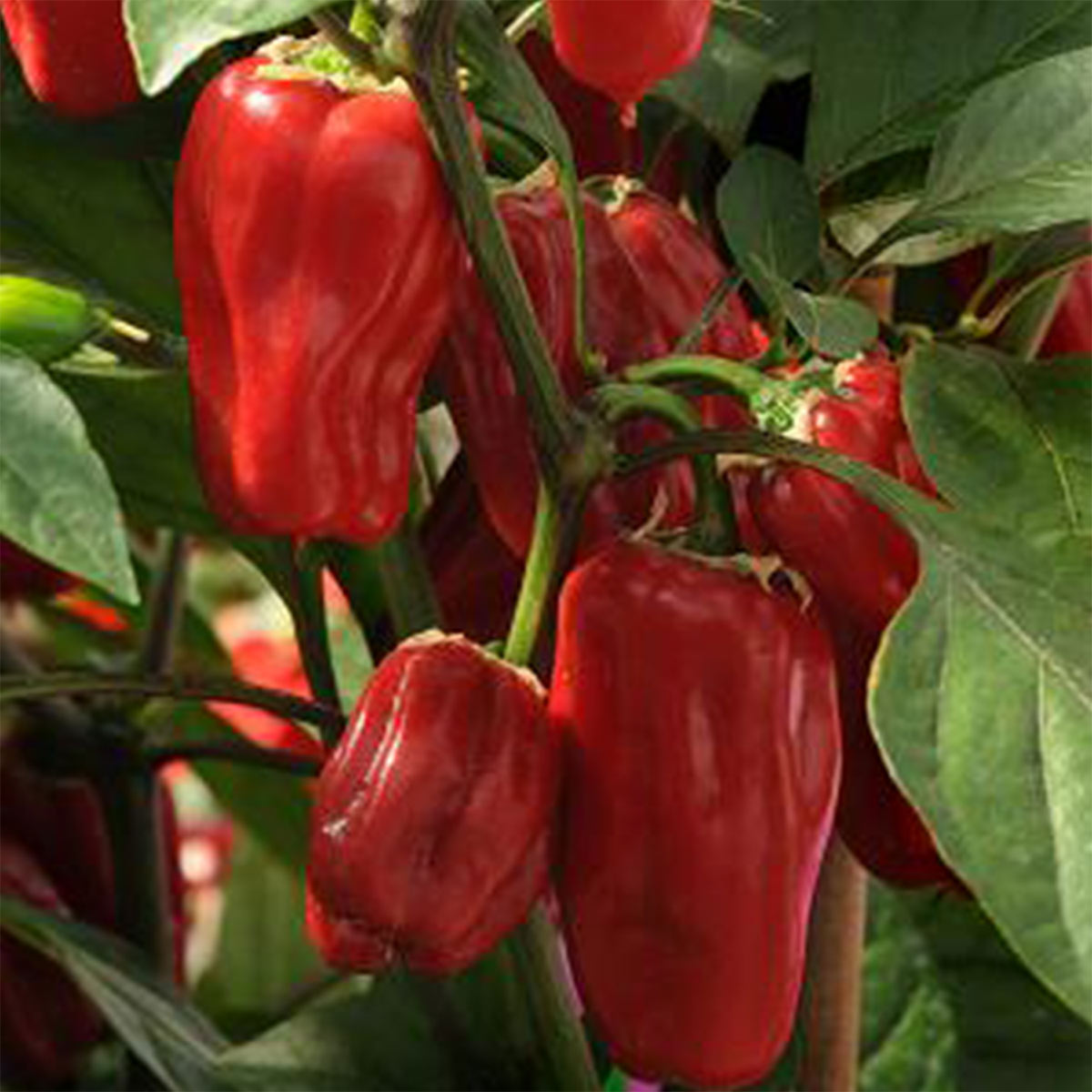 Very few seeds!
I was sad to find so few seeds in the packet (12 in one and 14 in the other) and most did not germinate. So far only 1 has made it. The others didn't germinate or died as seedlings. Thankfully my 48 other pepper plants are doing great that we're purchased thru other companies. I will be finding another supplier as these were not worth the price nor the time.
Hello, hot peppers can be tricky to grow. Here is the process we follow and see 95% success rate across the board. They are very particular to soil temp requiring 80-85*. I hope this helps! Please give our customer service team a call at 888-660-2276 for additional questions.
https://pepperjoe.com/pages/gardening-tips-starting-peppers-from-seed