Regular price
$ 2.99
Sale price
$ 2.99
Unit price
per
Sale
Coming Soon
Description:

The Yatzy pepper, or the Yatsufusa pepper, is the #1 top-producing C. annum hot pepper that you'll find anywhere! Originating from Japan, this variety is EXTREMELY prolific! You won't find much behind the leaves, because chiles are covering the entire plant!

Plant these seeds in your garden and watch them sprout into compact 2 ft. tall pepper plants. You'll notice these peppers growing in upright clusters of 5-6, growing around 2-3" tall and ripening from green to their shiny bright red color. These are early maturing and continuous producers - the more pepper pods you pick, the more replacement peppers will appear on this wonderful plant!

Yatzy peppers have fruity and spicy flavors similar to Cayennes and some Thai peppers. And with heat levels soaring as high as 75,000 SHUs, this is a pretty hot pepper to use in your fresh and cooked meals! This is very popular in Japanese cuisine, and is also great to use dried as a spicy chili powder!

Species: Capsicum Annuum
Heat Level

: 40,000–75,000 SHUs

Type

: Medium Hot to Hot

Flavor: Fruity, Spicy
Origin

: Japan

Pod Size: 2-3"
Plant Height: 1.5-2 ft.
Days to Harvest

: 80+ Days

Love exotic peppers? Find the perfect Rare & Exotic Peppers for you!
Specifications:

Heat Level:

Plant size: 1.5-2 ft.
Pod size: 2-3"
Origin: Japan
Species: Annuum
SHU: 40,000-75,000
Click here for all of our tips and videos to grow your peppers!
Click here for plant care instructions
View full details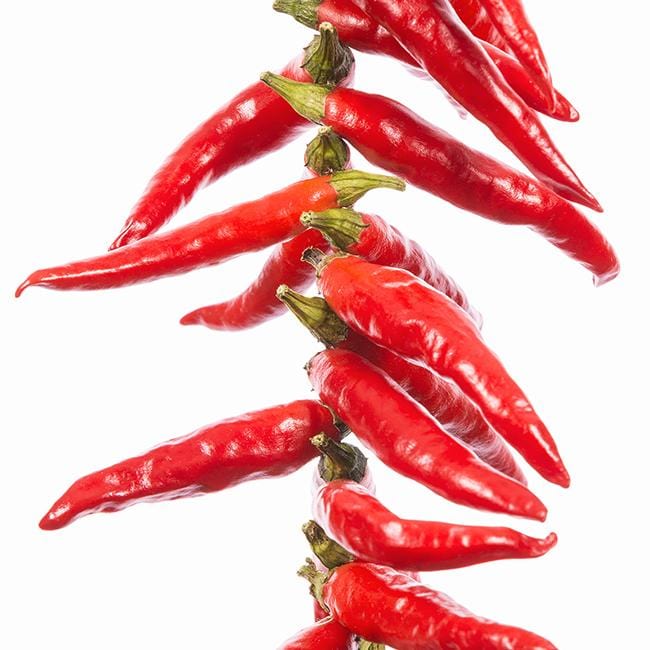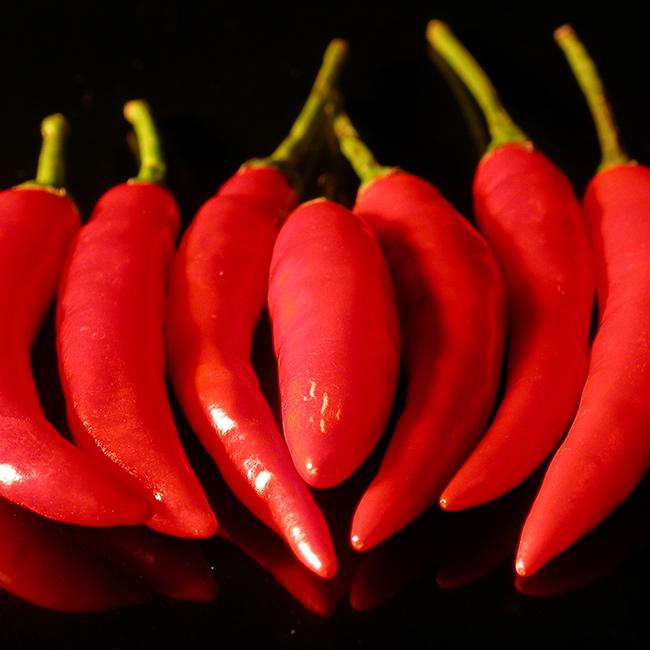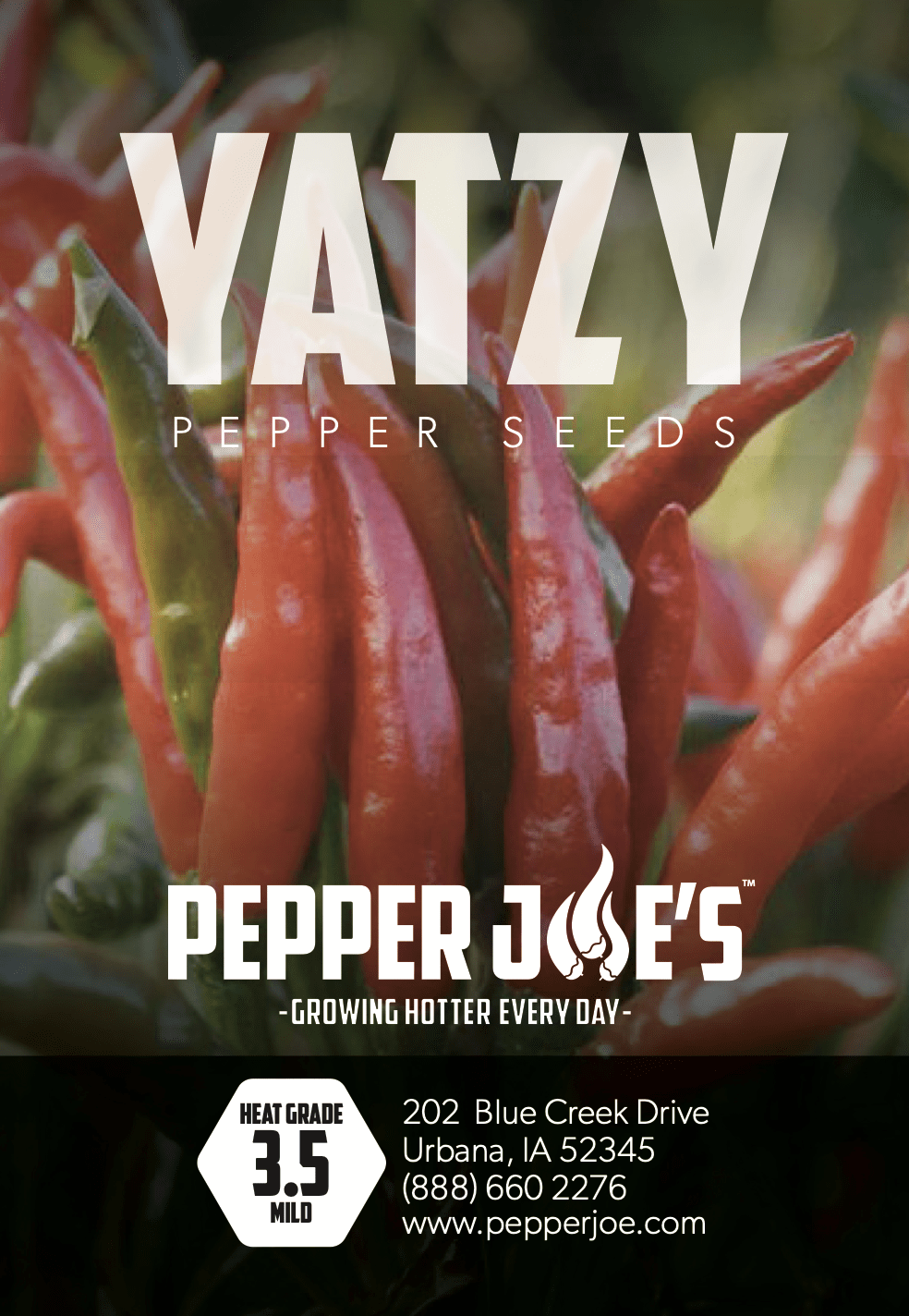 Nice seed company!
I found a strain of pepper I had been looking for not available at several other larger seed companies, and Pepper Joe's delivered. PLUS, they send a small package of two other seed varieties, as a bonus gift and two cool hot pepper stickers as well! I will go with these guys again! Well done, Pepper Joe.
update
only 1 sprouted. it looks nice and tastes good.
Did not germinate
The first three seeds that I planted have not germinated. Still trying. . .
Hello, hot peppers can be tricky to grow. Here is the process we follow and see 95% success rate across the board. They are very particular to soil temp requiring 80-85*. I hope this helps! Please give our customer service team a call at 888-660-2276 for additional questions.
https://pepperjoe.com/pages/gardening-tips-starting-peppers-from-seed