SKU: PeachVidaliaOnionHotSauce
Savor the sweet & spicy delight of Peach Vidalia Onion Hot Sauce – a unique flavor fusion!
Regular price
Sale price
$ 9.99
Unit price
per
Sale
Coming Soon
Description:

Description

Discover the tantalizing flavors of our Peach Vidalia Onion hot sauce, a delightful blend of Georgia peaches and Vidalia onions that's both sweet and spicy. This gourmet hot sauce offers a unique twist on traditional favorites.

Our Peach Vidalia Onion hot sauce isn't your typical condiment. We combine fresh Georgia peaches, sweet Vidalia onions, and cane sugar to infuse a delectable sweetness, while a hint of vinegar adds a zesty kick. The perfect balance of Red Chili puree, Jalapeño peppers, and Cayenne peppers ensures a satisfying level of heat that won't overwhelm your taste buds. You can liberally pour this peach and Vidalia onion sauce to enhance your dishes.

This remarkable Vidalia Onion Peach hot sauce strikes the perfect harmony between heat and sweetness, making it an ideal choice for those who prefer a milder sauce with a flavorful punch. It complements a wide range of dishes, including grilled chicken, stir-fry, scrambled eggs, fresh seafood, wings, leftover rice, and fries. The possibilities are endless.

Don't miss out on the opportunity to savor this peachy hot sauce – it's a party for your palate, and you might find yourself hooked from the very first taste!

Heat Level: 1.5/10

Size: 5 oz

Try our other Hot Sauce flavors: BLUEBERRY REAPER HOT SAUCE, GARLIC HABANERO HOT SAUCE, GHOST PEPPER BBQ SAUCE, GHOST PEPPER HOT SAUCE, JALAPENO HOT SAUCE, SCORPION HOT SAUCE, and PEPPER JOE'S HOT SAUCE 2 PACK.

U.S. and Canada Only

Ingredients

Ingredients:

Water
Cane Sugar
Red chili Puree
Vinegar
Peaches
Jalapeno Peppers
Salt
Minced Onion
Tomatoes
Vidalia Onions
Cayenne Pepper
Xanthan Gum
Capsicum Oil
Click here for all of our tips and videos to grow your peppers!
Click here for plant care instructions
View full details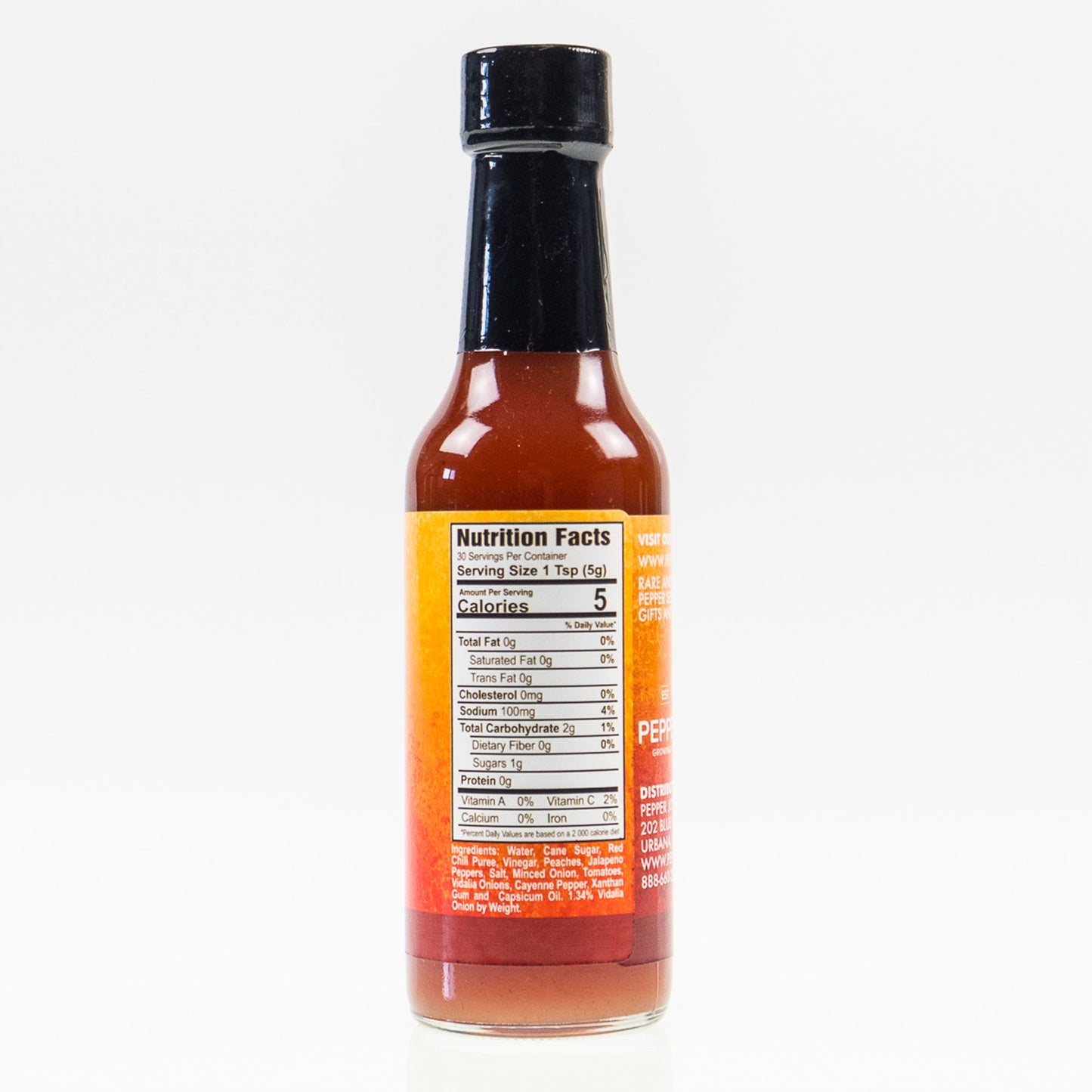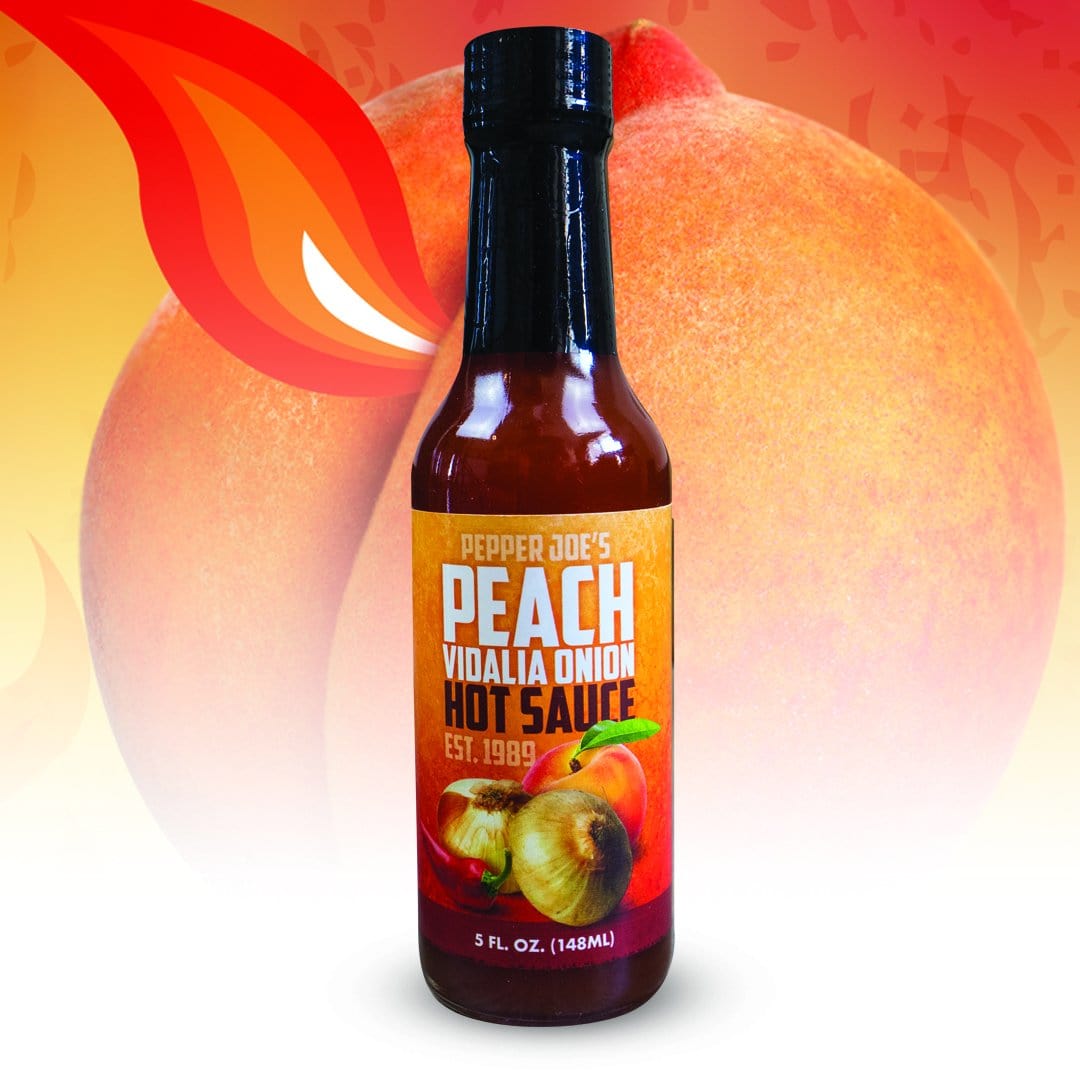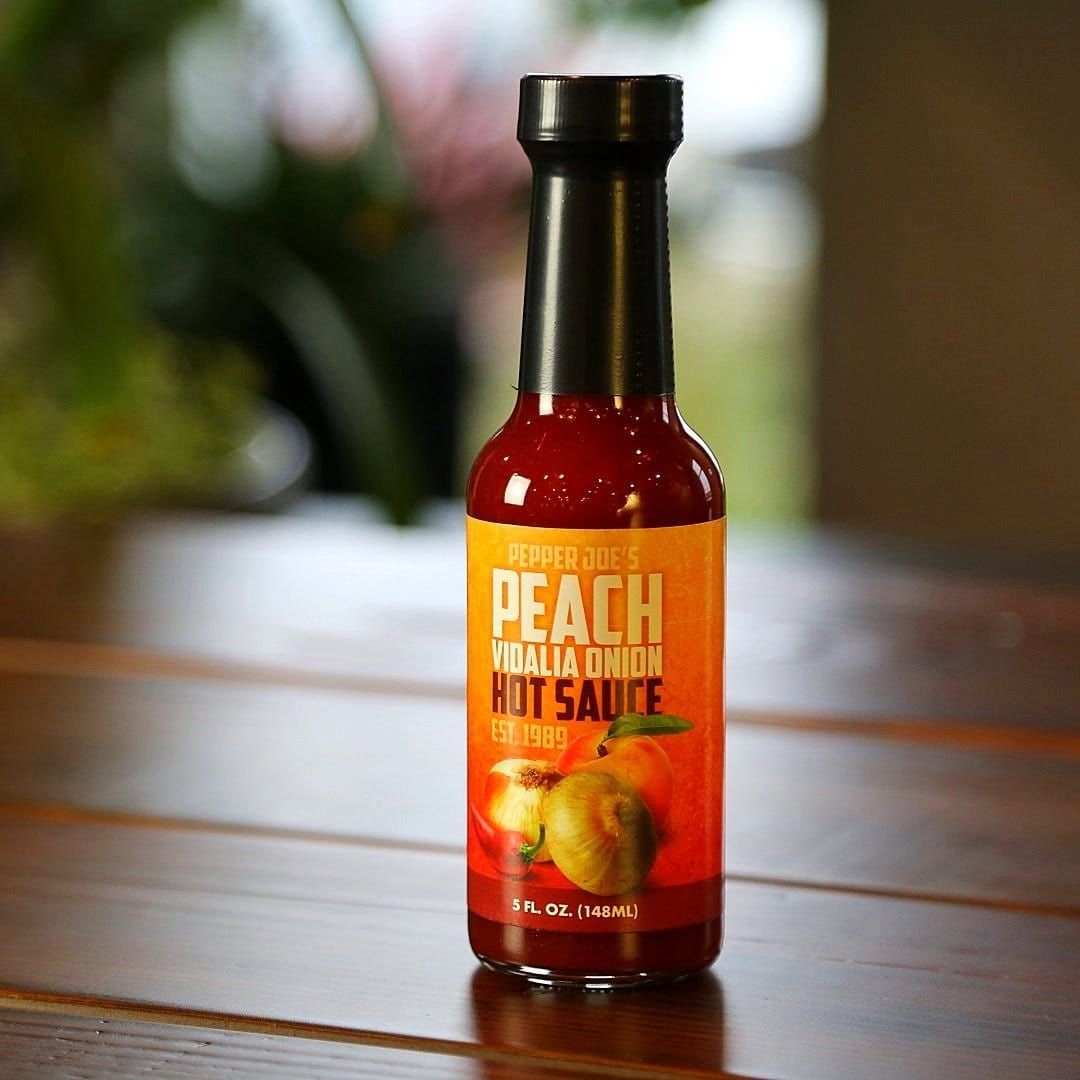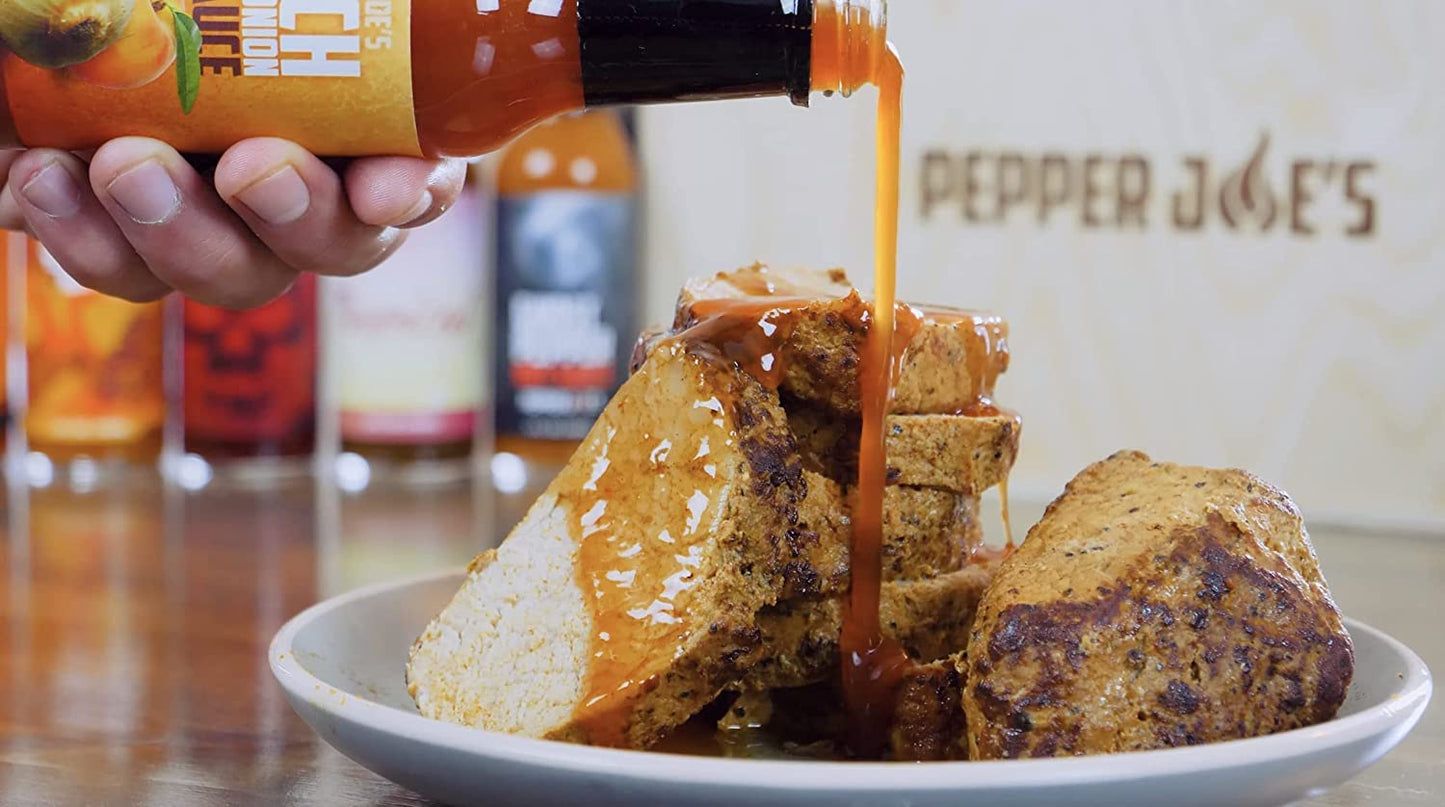 Peach Vidalia Onion Hot Sauce: Yummy but not Hot
Love this sauce. I use it on many different things and love the sweetness. Not much heat though. I would recommend it as a nice addition to the someone's condiment collection but wouldn't consider it a hot sauce by my hot sauce standards.
Great product!
Great taste and proper heat, not too hot. Garlic habanero is my favorite. I like to mix a little Peach and vidalia onion with it. Adds a little sweetness and softens the heat somewhat. Have tried most of the products. Don't care for the Carolina reaper and pineapple though. Not that hot but taste is not for me. Tropical habanero is good but no heat to speak of. Ghost pepper ketchup is great in chili. Ghost pepper mustard is fantastic!
So good!
We put this on everything! And use it as a wing dipping sauce!