Regular price
$ 3.99
Sale price
$ 2.99
Unit price
per
Sale
Coming Soon
Description:

Add the unique and delicious Purple Jalapeno pepper to your collection! Not only will it be delicious to cook with, but its purple colors will stand out from the crowd. This is a variety you must try growing for yourself to see!

This 2 ft. tall compact pepper plant bears high yields of these novelty peppers as well as beautiful lavender flowers to help beautify your garden even more. Pods will start growing, stretching up to 3" long and ripening from green to purple, to almost nearly black, then finally to a blood red when they reach maturity.

Besides the novelty of growing this plant, its flavor also makes this variety a must-have. You'll notice sweeter tones when you take a bite of this variety that isn't common with other jalapeno peppers. Use these peppers for roasting, stuffing, grilling, cooking, and for making sauce, salsa, and other dishes. You'll be in for a real treat with these Purple Jalapeno Peppers!

Species: Capsicum Annuum
Heat Level

: 2,500–8,000 SHUs

Type

: Mild

Flavor: Sweet, Spicy
Origin

: Mexico

Pod Size: 3"
Plant Height: 2 ft.
Days to Harvest

: 85+ Days

Try other Jalapeno Pepper Seeds as well as other pepper varieties from our Mild Pepper Seed Collection.

If you're looking for snacks, check out our Jalapeno Snacks & Spices!
Specifications:

Heat Level:

Plant size: 2 ft.
Pod size: 3"
Origin: Mexico
Species: Annuum
SHU: 2,500-8,000
Click here for all of our tips and videos to grow your peppers!
Click here for plant care instructions
View full details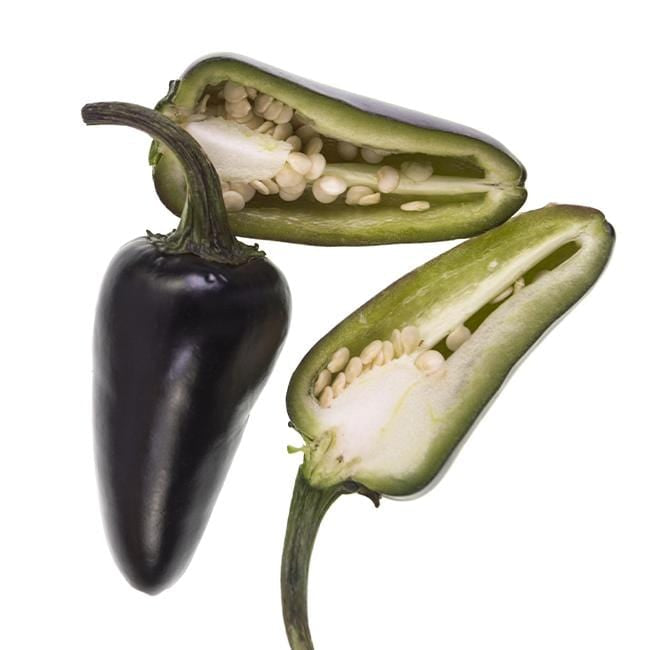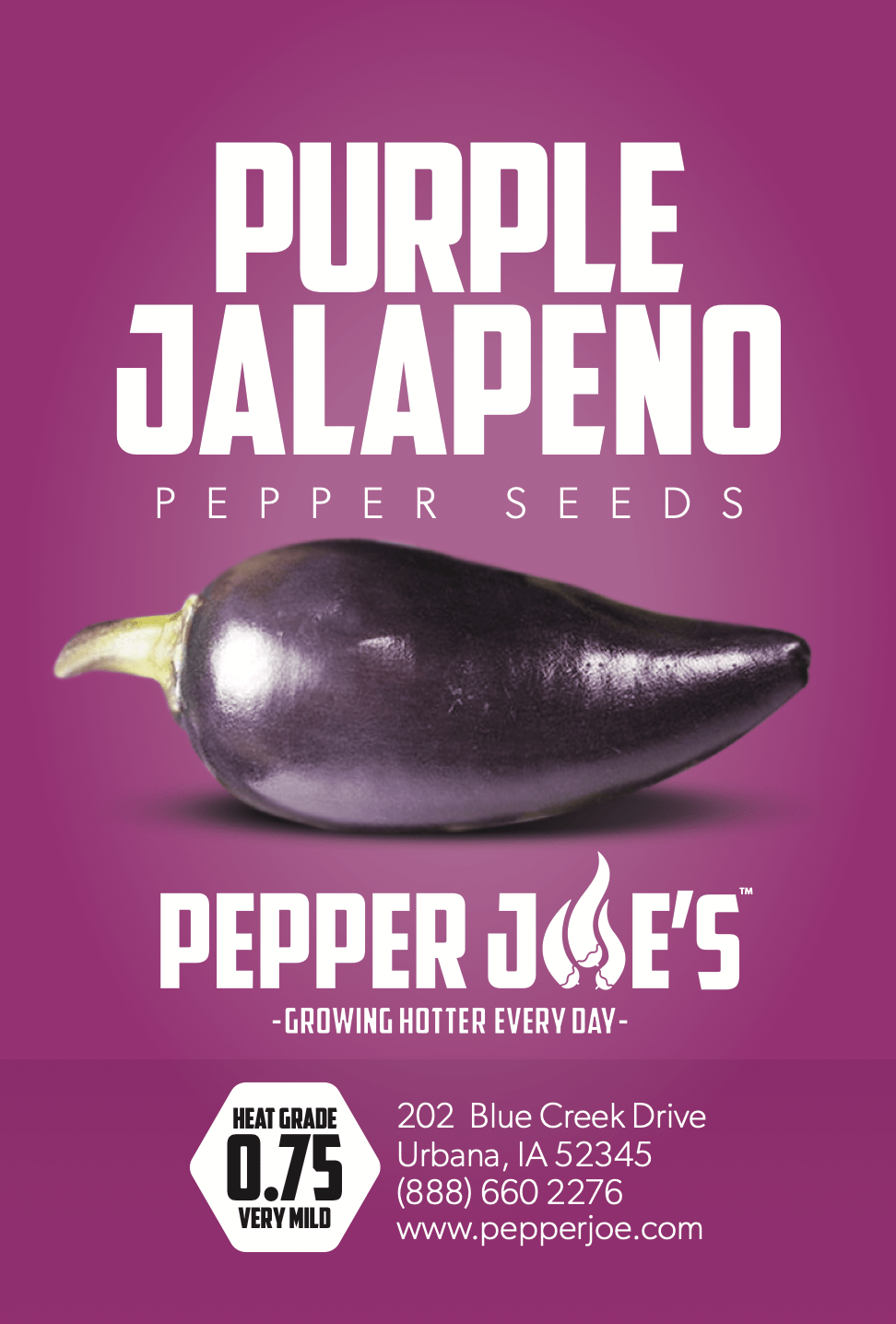 Perfect gift
Great present for a dad who can't get enough of the fire!
80% Germ Rate
This pepper is beautiful and heat is perfect!! I started using rock wool cubes after receiving beautiful seedlings from PJ's last year and my germ rate is up across all varietitees I grew out this year.
Great seeds and plant!
My purple Jalapeno seeds came in my first PepperJoe.com order. This has been by far the easiest most relaxed growing pepper plant I've got. The germination rate is always near 100% in peat moss/coco, humidity dome, heating pad and temp at 85 with 100% humidity. These have been very easy to train to grow short and bushy for smaller containers. Great house plant near a window. Also I have a few in the ground that are doing well, and 1 in a Kratky jar doing fantastic.