SKU: Seeds-BishopsCrown10
Regular price
$ 4.99
Sale price
$ 4.99
Unit price
per
Sale
Coming Soon
Description:

Also known as the Bishop's Hat pepper, Bishop's Cap, Christmas Bell, or Joker's Hat, the Bishops Crown peppers are spicy little chilis. It is named for its unique shape which appears as a bishop's crown or a bell.

The Bishop Crown pepper plant will grow around 3-4 feet tall which is impressive to grow for its easiness. Peppers will ripen from green to red, and pods will have smooth and shiny skin.

Not only do we love this pepper for its exotic-looking shapes, but we also adore the Bishop's Crown chili pepper's sweet flavors! The flavors are apple-like fruit with a little bit of heat to keep your tongue tingling. The Bishop Crown chili is very versatile to use in the kitchen where it is great as a snacking pepper, and for marinades, stuffing, hot sauces, jellies, salsas, and many more culinary uses.

Species:

Capsicum Baccatum

Heat Level

:

5,000 to 30,000

SHUs

Type:

Mild to Medium Hot

Flavor: Sweet

Origin

:

Barbados

Pod Size: 1-2"
Plant Height: 3-4 ft.

Days to Harvest

:

90-100

Days

Love exotic things? Explore our other Rare & Exotic Pepper Seeds!
Specifications:

Heat Level:

Plant size: 3-4 ft.
Pod size: 1-1.5"
Origin: Barbados
Species: Baccatum
SHU: 5,000-30,000
Click here for all of our tips and videos to grow your peppers!
Click here for plant care instructions
View full details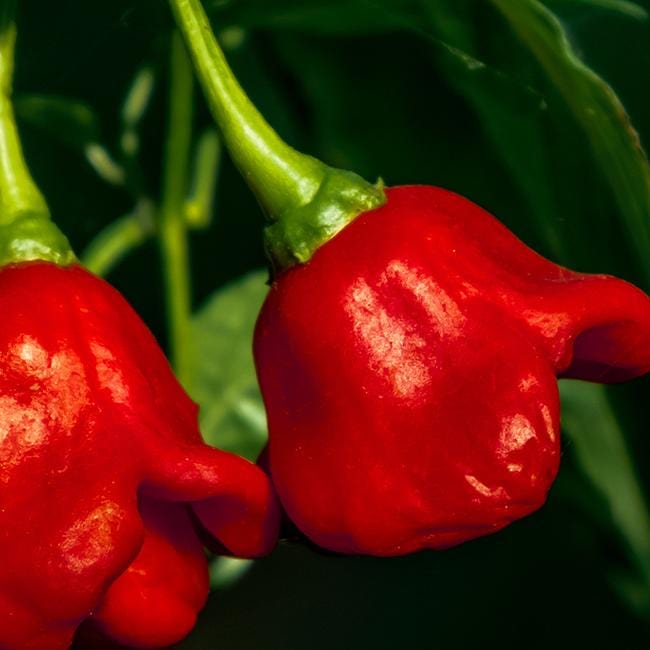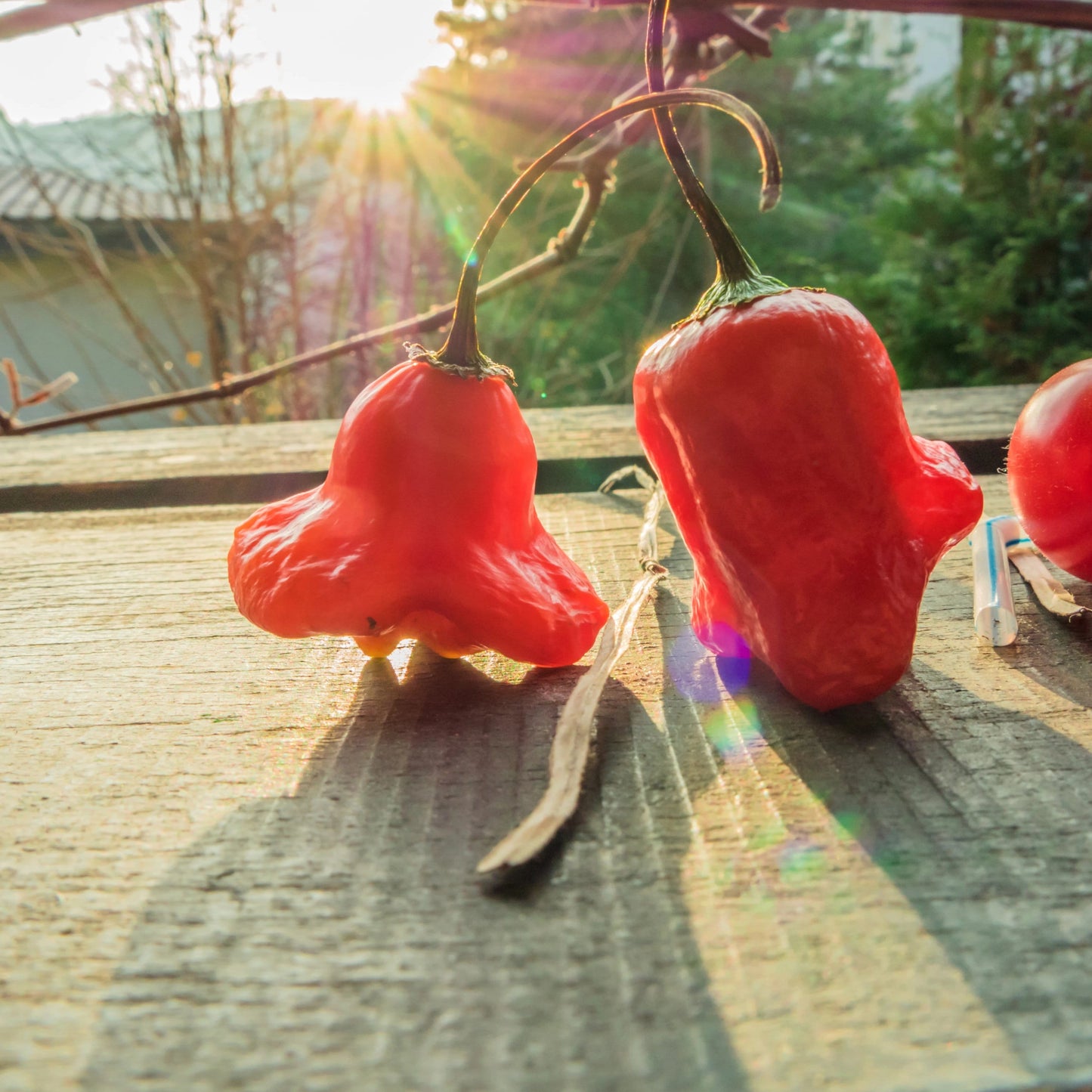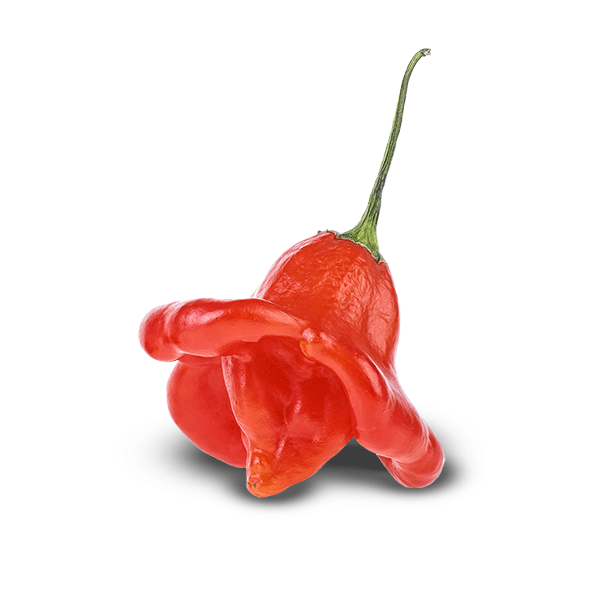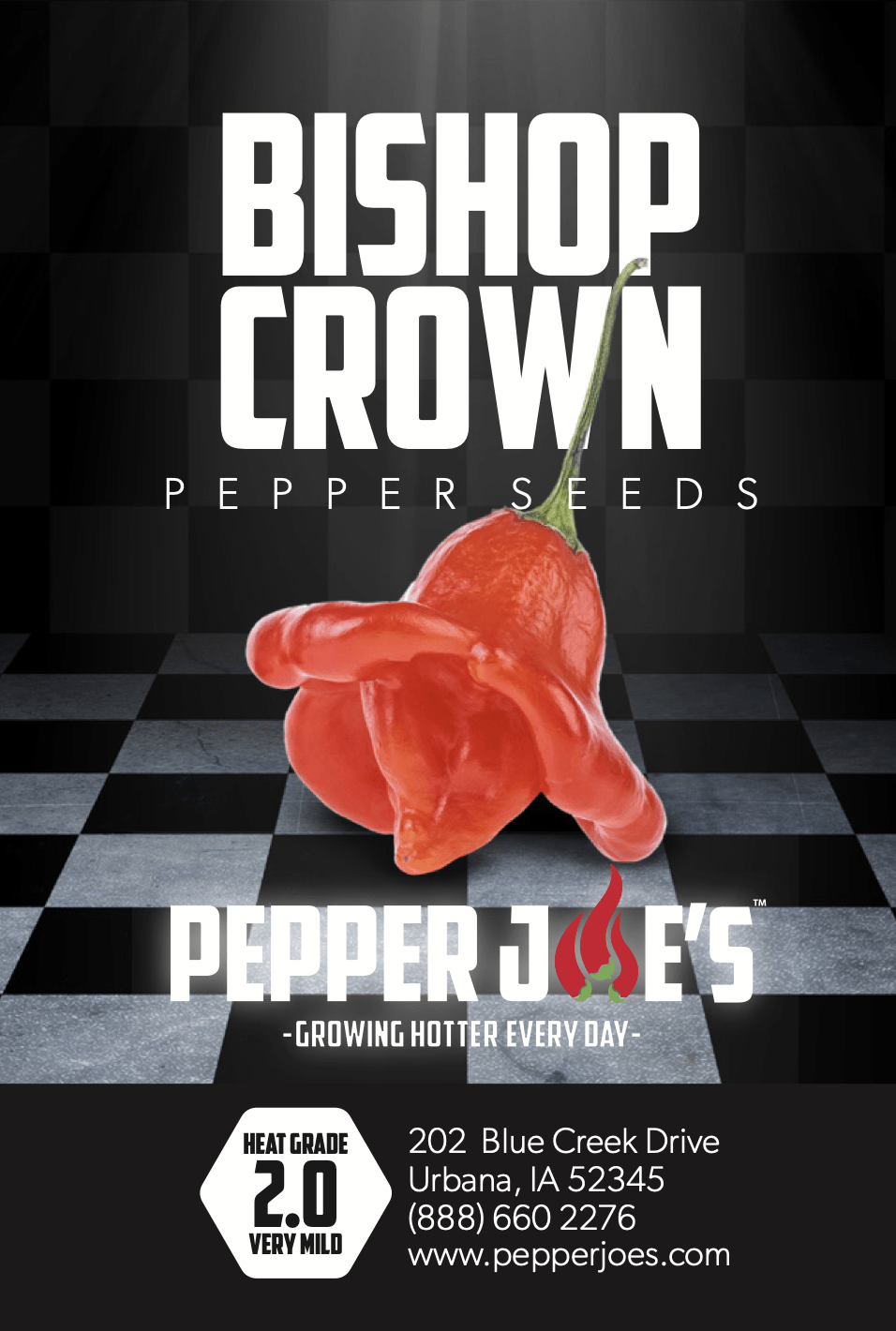 Bishops crown
Good germination rate, fast too. Growing well so far.
Oh happy peppers
They sprouted! Excited to plant.
Beautiful Plant
The Plant itself it looking beautiful. Large with large foliage. Still early but looks ready to start buds. Growing indoor under lights. Looking forward to fresh off season pods. Thanks for the repeat great service, Pepper Joe's!