Regular price
$ 4.99
Sale price
$ 3.99
Unit price
per
Sale
Coming Soon
Description:

Grow a unique ornamental pepper variety with Aji Omnicolor Pepper Seeds. This pepper makes a statement in your garden with vibrant changes in color and can really add a little spicy flair to your fresh or cooked meals!

Aji Omnicolor Peppers will fill up on these sturdy pepper plants and stretch as long as 2.5". This variety looks similar to that of the Aji Amarillo pepper, with a pendant-shaped pod that tapers off to a point and smooth skin that makes it great for slicing and drying. The colors are what make this pepper unique as it matures from pale yellow to a spotty purple color, to yellow, then orange, and finally to red - is your head spinning too?

Besides its multicolored appearance, Aji Omnicolor Peppers have a delightful citrusy/fruity flavor that's sweet enough to freshen up your food. However, these come with a bit of heat, as some of these peppers get as hot as 50,000 SHUs - just as hot as a Cayenne Pepper! Use these for cooking, roasting, and drying, or utilize them to brighten up your garden landscape!

Species:

Capsicum Bacattum

Heat Level

:

30,000–50,000

SHUs

Type:

Hot

Flavor: Citrusy, Fruity

Origin

:

Peru

Pod Size: 2.5"

Days to Harvest

:

75-90 D

ays

Spice up your garden with additional Aji Pepper Seeds and other Medium Hot Pepper Seed varieties!
Specifications:

Heat Level:

Pod size: 2.5"
Origin: USA
Species: Baccatum
SHU: 30,000-50,000
Click here for all of our tips and videos to grow your peppers!
Click here for plant care instructions
View full details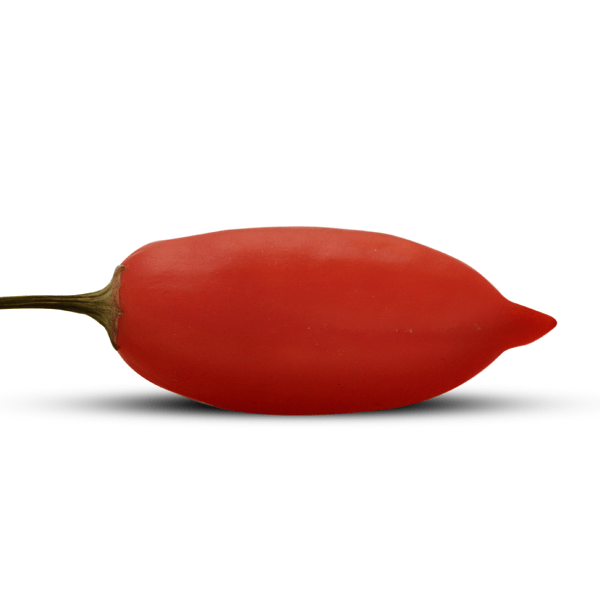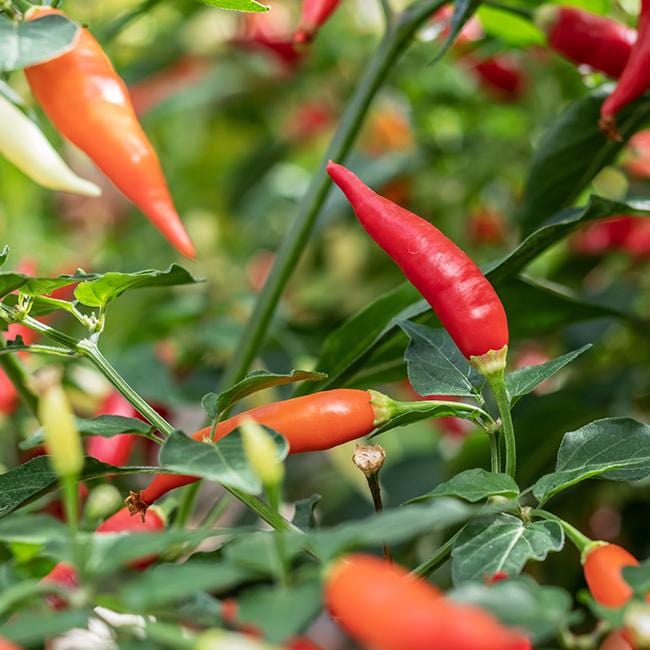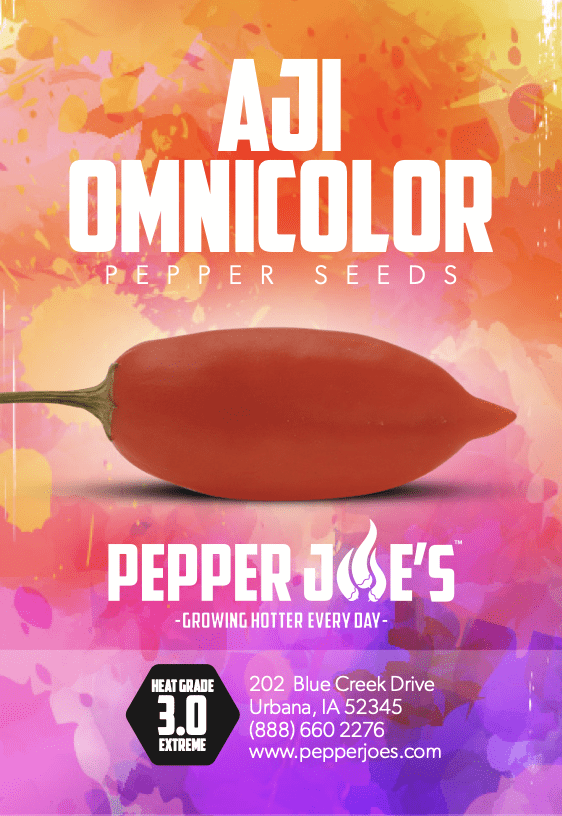 Aji Omnicolor
I have grown these peppers before and find that they make an excellent hot sauce. The "heat hit" is not immediate, but you do get the heat in the back of the throat, but it's a warm heat. It's one of my very favorites!
I have great hopes for the omnicolor variety, but I cannot give you a review till next summer. I will Say, however, that your promotion with description, photos, etc. is very good. After all, it got me to buy a packet of seeds, and I'm a hard sell.
Amazing!
My best producer this year, however it is the only bacattum that I planted. In zone 5A, I started seeds indoors in January and transplanted to an unheated high tunnel in May. I started getting ripe peppers in July, and have strung up enough to make a good amount of hot pepper sauce, rub, seasoning, or whatever else I feel like making to put away for the winter, which is the ultimate goal! I had no idea this plant would get so bushy, it doesn't need staking but it does need space.
The only thing I'd mention here is that these peppers are HOT! I basically grew up in a sports bar and have been taking shots of hot wing sauce (ghost pepper) to clear my sinuses in order to work since I was 16. This pepper is hot, even for me! The first time I tried it I chopped it up and put it in a grilled cheese, and it was a pleasurable hot at first, but then so hot that my mouth just went numb and I couldn't feel my tongue or lips. Maybe some genetic variability still in this strain.
Hopefully this was helpful!