Regular price
$ 2.99
Sale price
$ 2.99
Unit price
per
Sale
Coming Soon
Description:

This juicy and delicious Beefsteak grows nice and plump. Plants can grow to 7' tall so be sure to stake this large tomato plant! Big Delicious Tomato belongs in every garden.

This is an indeterminate tomato variety.

The classic Beefsteak Tomato is a meal all by itself, and WOW does it have flavor! Scientists have determined that this heirloom variety was created through mutation and dispersed around the world. With giant size and wonderful taste that works for anything and everything, this tomato will not disappoint!

Grow these tomato plants up to 6 ft. tall and watch them produce plenty of large tomatoes that get to 6" in length and easily weigh anywhere from 1-2 lbs. - sometimes heavier! These classic Beefsteak Tomatoes can grow plenty of lobes and have thin, smooth skin that's perfect for slicing.

If you want the best of the best when it comes to amazing flavor, this giant ranks up there! The sweet and juicy flavors of the Beefsteak Tomato make it useful for a variety of culinary purposes! Eat them fresh or on a sandwich, cook them in with casseroles, pizzas, pasta, and more, or make them into an amazing tomato paste!

This is an indeterminate tomato variety.

Species:

Solanum Lycopersicum
Flavor:

Sweet, Juicy
Origin:

Mexico
Size:

6"
Weight:

16-24 oz.
Plant Height:

6 ft.
Days to Maturity:

85

Days

Want more seed options? Try growing our Tomato Seeds and Tomatillo Seeds!
Click here for all of our tips and videos to grow your peppers!
Click here for plant care instructions
View full details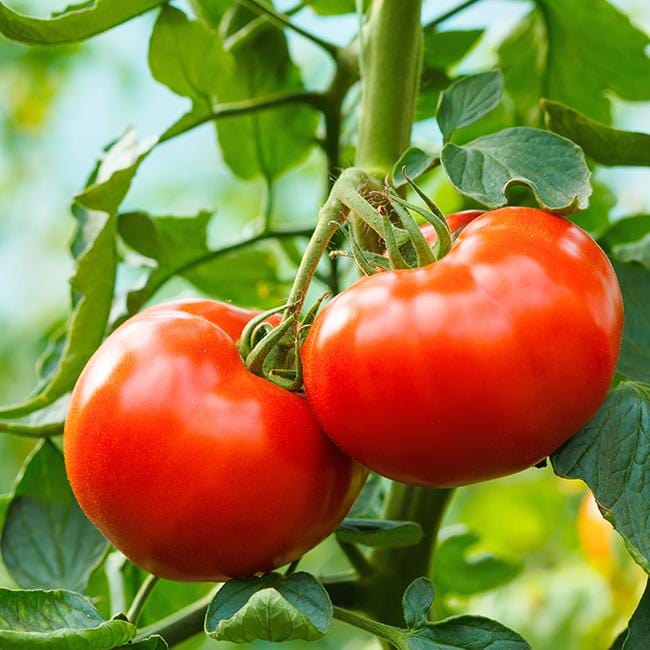 Seeds germinated well the plants are growing well we'll see how they produce
The gift that keeps on giving!!
Pepper Joe's sent me some big delicious tomato seeds as a gift for ordering pepper seeds! The tomatoes were huge and tasty ,but after 8' i stopped measuring! The cracking would be my only complaint! 1lbs. Was an average weight! Very little seeds mostly red delicious meat! Thanks Pepper Joe!
Big delicious
Pepper Joe was nice enough to send me some Big Delicious seeds for free! Well i did buy a hat! Anyway my tomato plant is now 6' tall and loaded with Big Red tomatoes! I grew it outside this winter brought it in 1 time! Thanks joe!