Regular price
$ 4.99
Sale price
$ 3.99
Unit price
per
Sale
Coming Soon
Description:

Can't decide which color of Big Mama Pepper to grow? Get a mix of all 3 with our exclusive Rainbow Mama Mix! All 3 varieties are heavy producers of big thick pods filled with a nice punch of superhot heat. The Black Mama tends to be the hottest (1,000,000+ SHUs, and Red and Yellow Mamas have about the same heat (750,000-1,000,000 SHUs). Big Mama chilis have a nice fruity flavor with citrus tones that make for a delicious hot sauce, powder, or pepper-infused jam. These big colorful wrinkled peppers are something every Chilihead will appreciate growing.



Species: Capsicum Chinense

Type: Super Hot

Origin: USA

Scoville Heat Units: 750,000 - 1,000,000+ SHUs

Flavor: Fruity, Citrusy

Pod Size: 2-3 inches

Plant Size: 4 feet tall

Days to Harvest: 90+ days

Seeds per Packet: 10+ Seeds



Want a specific color of Big Mama Pepper Seed? Shop our Big Black Mama Seeds, Big Red Mama Seeds, Big Yellow Mama Seeds, and Big Mustard Mama Seeds.

 
Specifications:

Heat Level:

Species: Chinense
Click here for all of our tips and videos to grow your peppers!
Click here for plant care instructions
View full details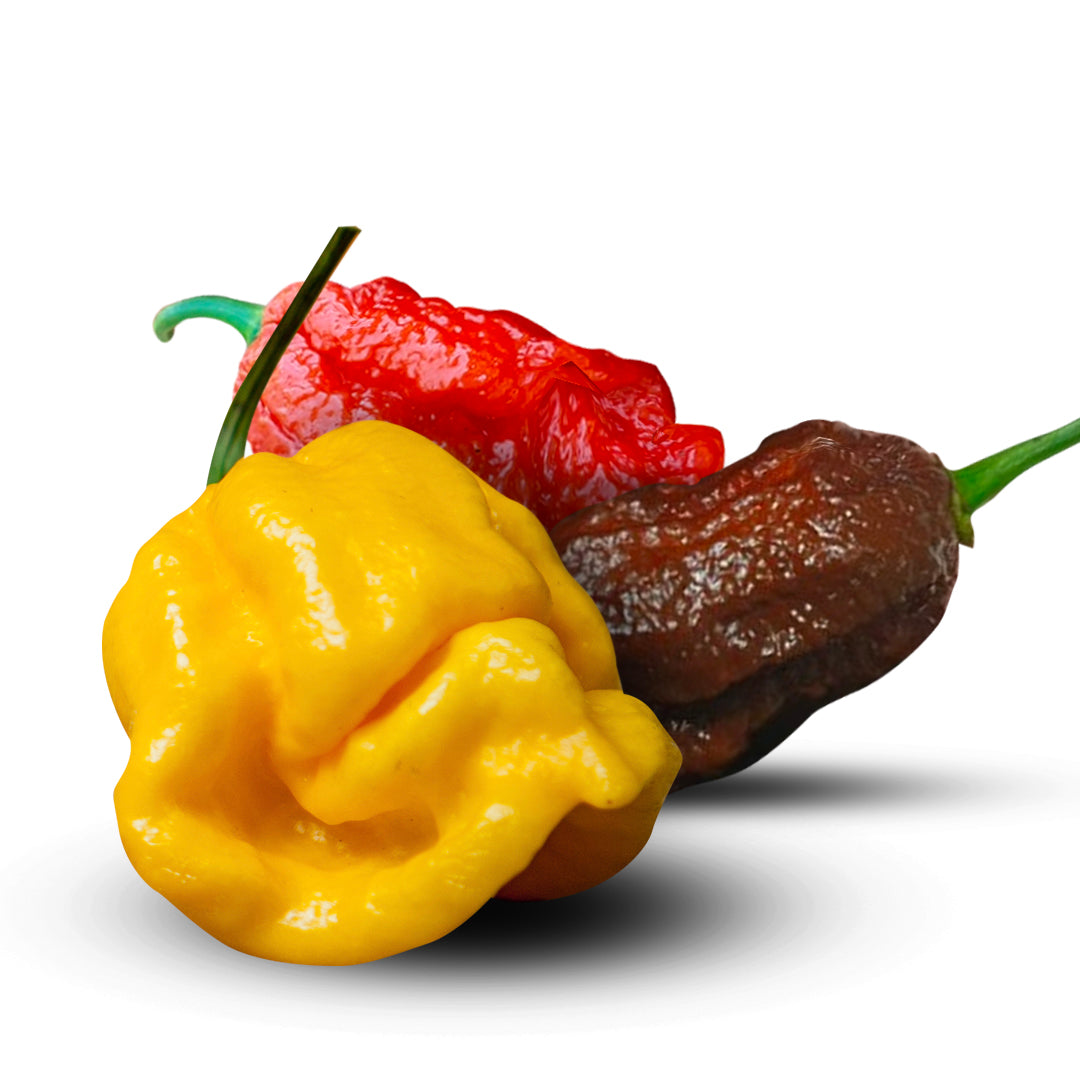 Excellent seeds 💯%
Though they took awhile to pop all 10 I planted did. They are healthy and strong. Since I am in Colorado I'll be putting them outside in the next couple weeks, can't wait!
Big Mama Rainbow Seed Mix (Red, Black, Yellow Big Mama Chili Pepper Variety Mix)
Growing fast
Very hearty so far. I can't wait to bloom