Regular price
$ 3.99
Sale price
$ 3.99
Unit price
per
Sale
Coming Soon
Description:

Get ready for a spooky-looking tomato! The Black Magic Tomato is a so-called "black" variety that came about after an accidental cross occurred with a Lucky Cross Tomato. No matter what, this is a beautifully dark variety that will stand out among other tomato plants in your garden!

Black Magic Tomato Plants will grow anywhere from 5-6 ft. tall. These are great producers of these bulky, 5-6" wide fruits that weigh anywhere from 10-15 oz. The exteriors of these fruits are a reddish-purple when they reach maturity, with visible black streaks coming out from the tops of the fruit. On the inside, you'll see brick-red flesh that looks as juicy as it tastes!

Try these out on your next sandwich, burger, or slider! You won't regret growing the Black Magic Tomato!

This is an indeterminate tomato variety.

Species: Solanum lycopersicum

Flavor: asdf
Origin: USA
Size: 5-6"
Weight: 10-15 oz.
Plant Height: 5-6 ft.
Days to Maturity: 75-80 Days

Check out our Tomato Seeds or shop through our other Companion Seed offerings!
Specifications:

Plant size: 5-6 ft.
Pod size: 5-6"
Origin: USA
Click here for all of our tips and videos to grow your peppers!
Click here for plant care instructions
View full details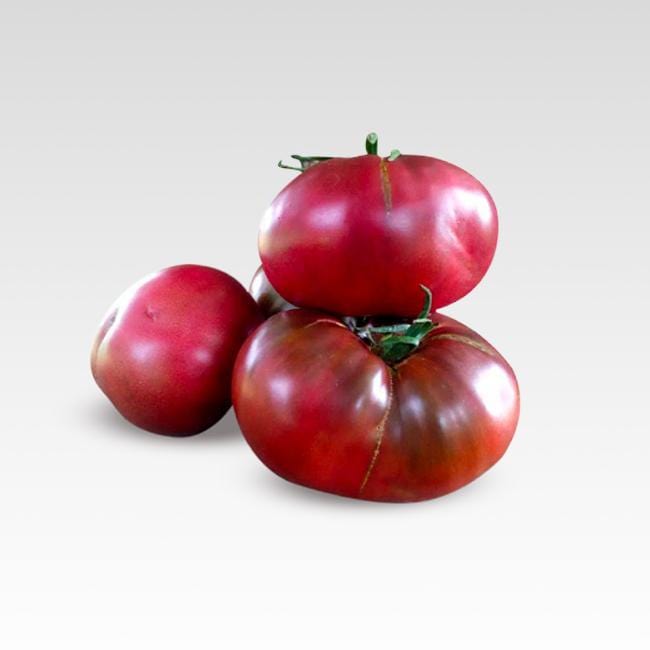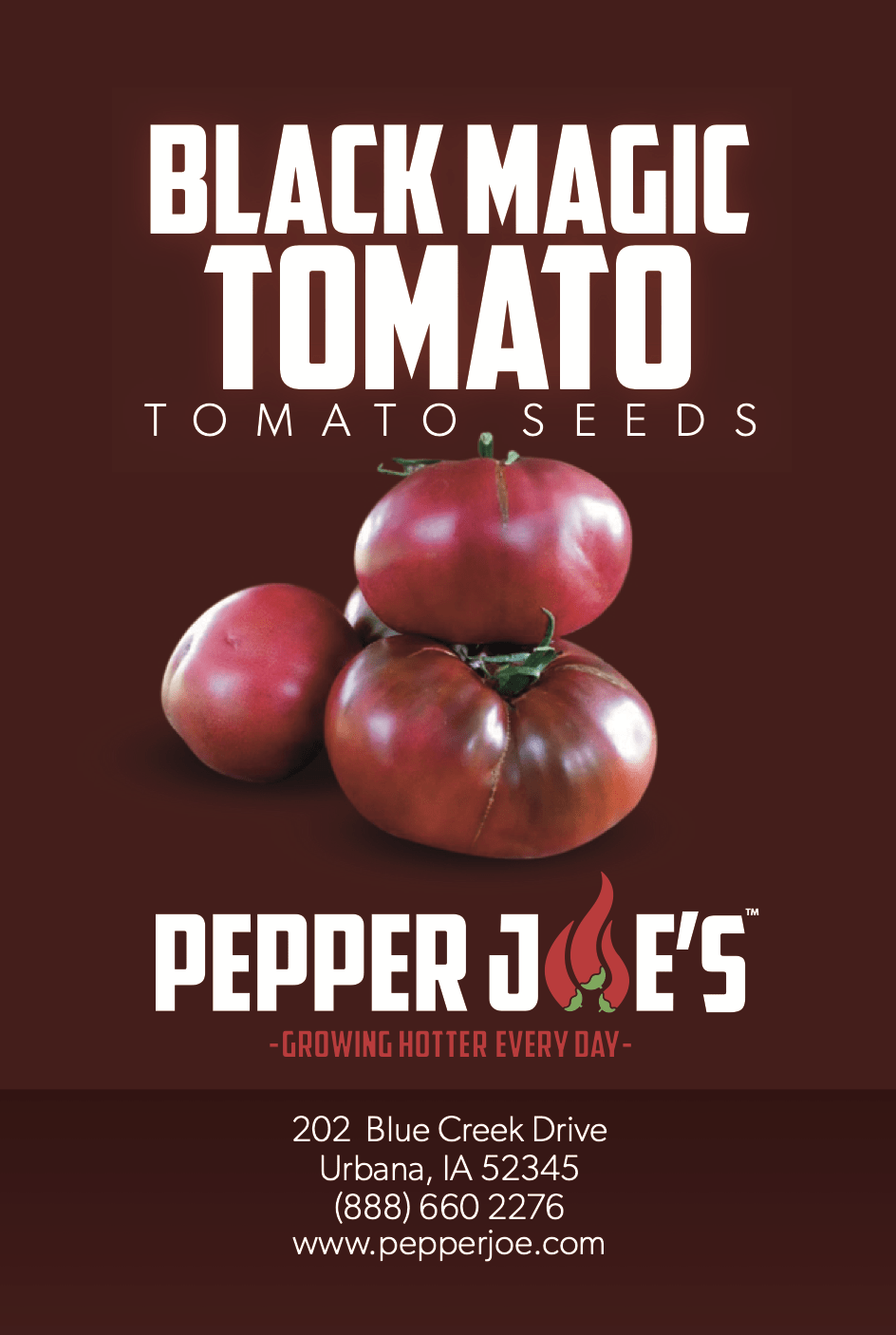 Black Magic
I am new to growing and started them late...so far the plants look healthy and I'll post pics later with some fruit🤘
Plentiful, flavorful, and I'm gonna grow them again!
I started these indoors the first week of March because I live in Wisconsin and have a shorter growing season. I used sterilized (oven = 250 deg, bake for 2 hours in aluminum pans with lid) organic germinating mix and watered in the trays from the bottom up. Placed trays on heating pads and indoor LED growing lights (16hrs on). 8 out of 10 seeds germinated, 7 survived to planting in late May. I gave the extra plants away to friends and planted 1 plant in full sun with compost and some egg shells mixed into the dirt. Watered every 3rd day if no rain; fertilized (organic fish) and sprinkled some bath salts (about 1 Tbsp) around the base of the plant every 2-3 weeks. This grew to be a big plant. My plant was threaded through a 6' rope trellis, and the plant grew long enough to go over the top and back down to the ground, so runner vines were about 12-14 feet long. No problems with diseases or insects, using standard organic methods of control (neem oil), plus I aggressively removed dead leaves & stems on a weekly basis.
The taste was truly exceptional; it's hard going back to "regular" tomatoes after tasting these!! The harvest was generous. The tomatoes varied in size from 2 - 8 oz each, dark burgundy coloration with dark green/black on top. I harvested more than enough tomatoes to fill a 5-gal bucket over the course of the season. It made fantastic spaghetti sauce, paste, and stewed tomatoes. I even gave some to friends, and eventually there was a waiting list for more "of those dark red ones". I am definitely growing these as an annual favorite, and next time I'm keeping more than 1 plant!