Regular price
Sale price
$ 4.99
Unit price
per
Sale
Coming Soon
Description:

The Black Olive Pepper was awarded the 2012 Flowering Plant Award from the All-America Selections, and there's no dispute why. This is a multi-use ornamental pepper plant that looks stunning AND grows peppers that can be used for almost anything!

This compact plant barely makes it to 2 ft. tall and grows dark-purple bushy foliage with green stems and bright purple flowers. These peppers get their name from their shape, which looks like a small black olive growing on the plant. As they mature, the peppers turn from their purplish black color to a deep red. A very easy plant that grows annually, they resist heat and humidity, keeping their elegant colors and features intact.

Beware: the little Black Olive peppers have a bit of a bite to them! While edible, these peppers are very spicy and vary in heat like other ornamentals. If you do use it in your cuisine, try it out cooked in your food, chopped up in fresh salad or salsa, or give your homemade sauce the kick that it needs! These peppers can also be pickled, as they have a long shelf-life.

Species: Capsicum Annuum
Heat Level: 45,000 SHUs
Type: Medium Hot
Flavor: Spicy
Origin: Unknown
Pod Size: 0.5"
Plant Height: 1.5-2 ft.
Days to Harvest: 80 Days

Check out our related Seed collections: Ornamental Pepper Seeds, Medium Hot Pepper Seeds, Rare & Exotic Pepper Seeds, New Pepper Seeds

Need help getting started? View our Fertilizer & Plant Health products to get what you need to grow your new peppers!
Specifications:

Heat Level:

Plant size: 1.5-2 ft.
Pod size: 0.5"
Origin: Unknown
Species: Annuum
SHU: 45,000
Click here for all of our tips and videos to grow your peppers!
Click here for plant care instructions
View full details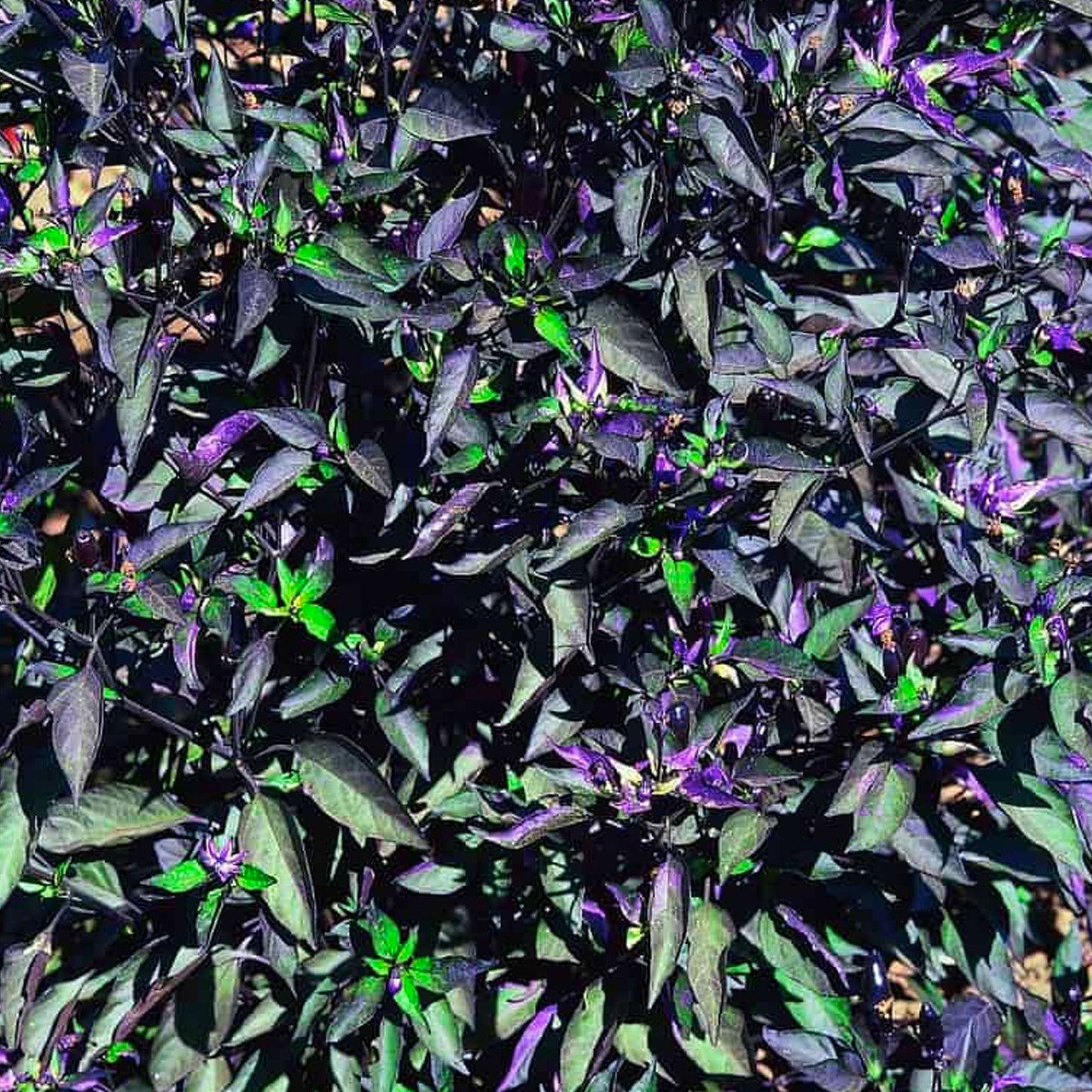 Love what grows
These little guys have been tough to germinate and keep alive through the seedling stage. Thats really all i can say. Still waiting to see more.