Regular price
$ 5.99
Sale price
$ 4.99
Unit price
per
Sale
Coming Soon
Description:

Give your garden a chic and attractive new plant with the stunning Black Pearl pepper plant. A gorgeous ornamental variety, this pepper plant received the AAS award in 2006 for its unique characteristics of dark foliage and eye-popping fruits.

The Black Pearl grows up to 2 ft. tall and bodes well in containers. These plants produce dark purple/black foliage with beautifully contrasting lilac flowers. Pods will reach 1/2" in length, starting out as shiny, round green pods that change into a deep purple before reaching its mature, vibrant red.

Black Pearl peppers are edible but be prepared for a biting heat! Most ornamental peppers have a neutral (or peppery) flavor, but the Black Pearl has a flavor similar to a Red Bell pepper. Use these peppers for cooking and grinding up into a powder or into pepper flakes to use sparingly on your food. Or you can also leave these peppers alone and enjoy the stunning display of this beautiful ornamental plant.

Species: Capsicum Annuum
Heat Level: 30,000+ SHUs
Type: Medium Hot
Flavor: Spicy
Germination Rate: 95%
Origin: USA
Pod Size: 0.5"
Plant Height: 1-1.5 ft.
Days to Harvest: 120 Days

Enjoy more of our pepper varieties by browsing through our expansive Pepper Seed Collection!
Specifications:

Heat Level:

Plant size: 1-1.5 ft.
Pod size: 0.5"
Origin: USA
Species: Annuum
SHU: 30,000
Click here for all of our tips and videos to grow your peppers!
Click here for plant care instructions
View full details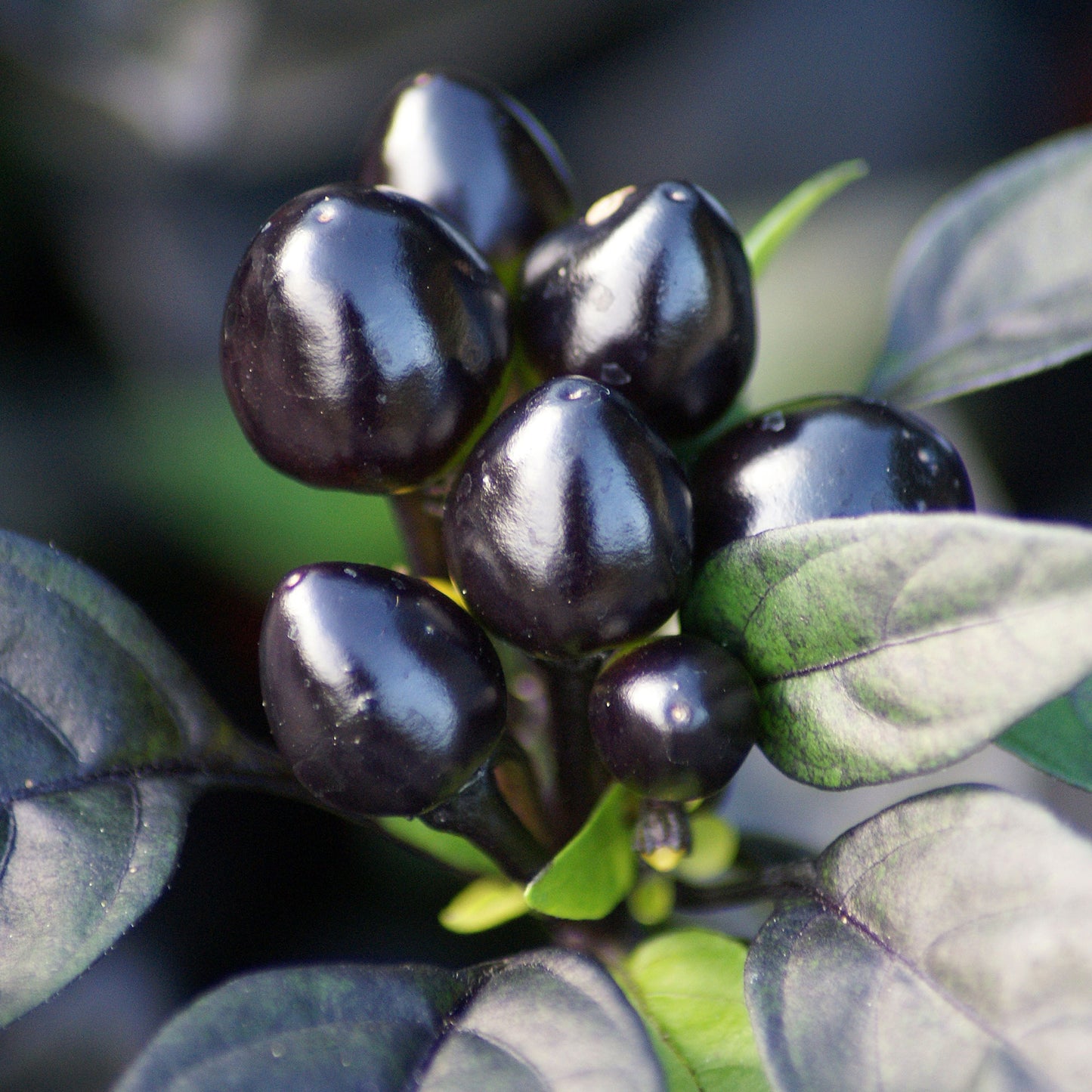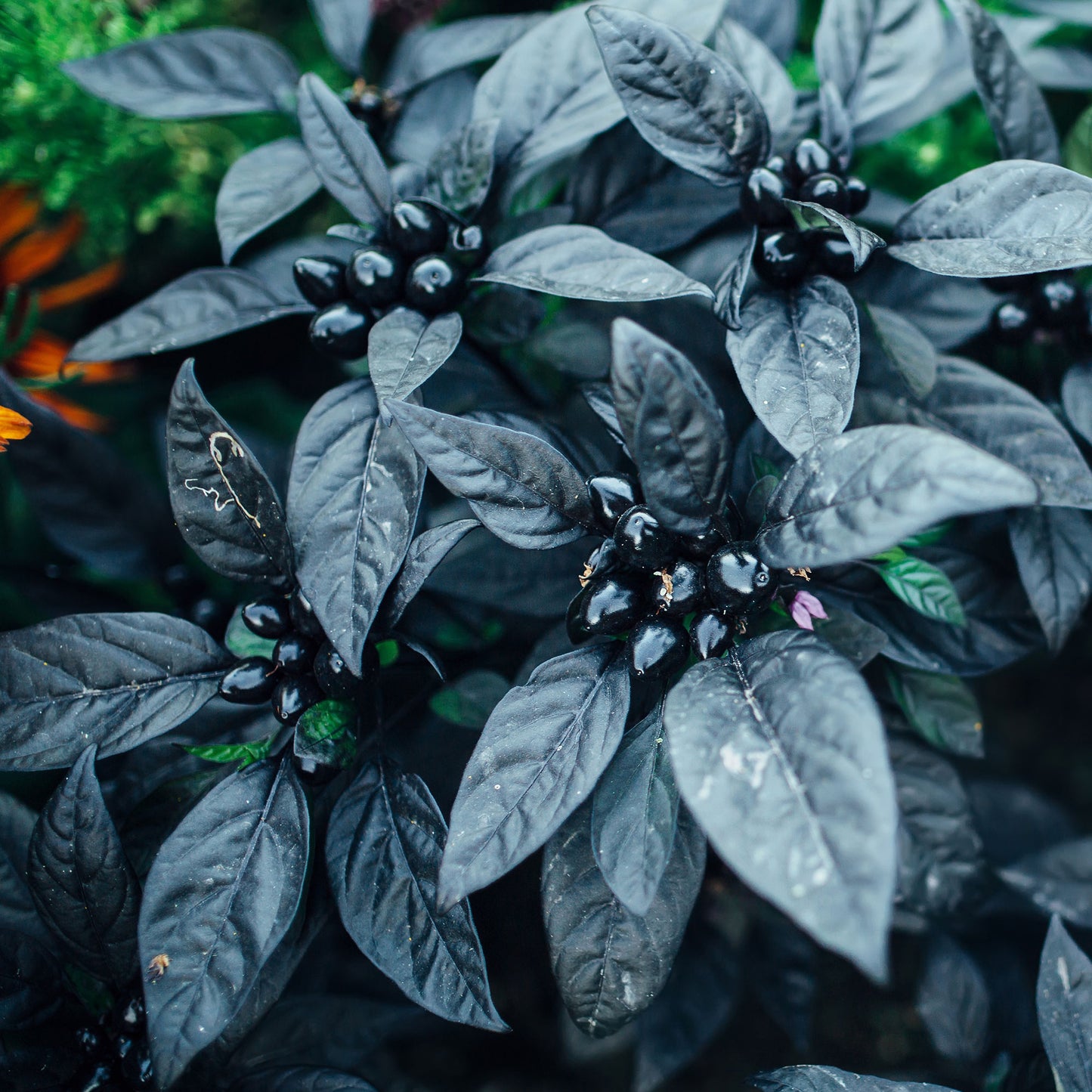 90% Sprouted
I have too many pepper sprouts now. They all sprouted!
Speedy delivery
Seeds come in a small bag and are perfect for starting plants indoors. I am looking forward to these.