Regular price
$ 4.99
Sale price
$ 3.99
Unit price
per
Sale
Coming Soon
Description:

The Black Prince pepper may be small, but it sure is pretty. This is a great ornamental variety to add to your garden or patio. Plus, unlike most ornamental peppers, Black Princes have a great flavor for many different culinary uses.

This compact plant grows up to 2 ft. in containers and has beautiful purple flowers that will look spectacular in your garden. Black Prince peppers grow from black to red when mature, and are quite small, reaching only about 1/2" long.

What's great about the Black Prince pepper is that it has a slightly sweet flavor and a similar heat profile to a Cayenne pepper. They make a great and colorful addition to fresh or cooked meals (and your garden)!

Species: Capsicum Annuum

Heat Level

: 5,000 to 30,000 SHUs

Type:

Mild to Medium Hot

Flavor: Sweet, Spicy

Origin

: Mexico

Pod Size: 0.5"
Plant Height: 1-2 ft.

Days to Harvest

: 90 Days

Check out more Mild Pepper Seeds and Medium Hot Pepper Seeds to grow some spicy peppers in your own garden!

Looking for live plants instead? Buy Black Prince Plants here! Or check out other Ornamental Live Plants!
Specifications:

Heat Level:

Plant size: 1-2 ft.
Pod size: 1/2"
Origin: Mexico
Species: Annuum
SHU: 5,000-30,000
Click here for all of our tips and videos to grow your peppers!
Click here for plant care instructions
View full details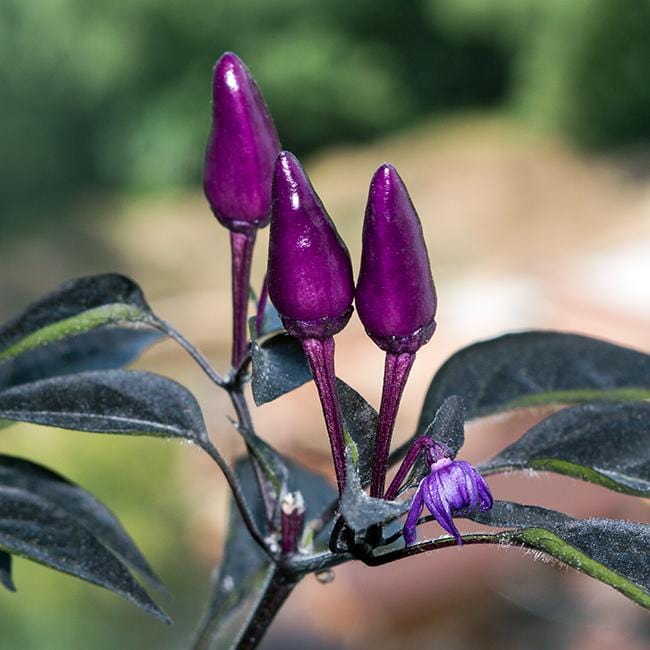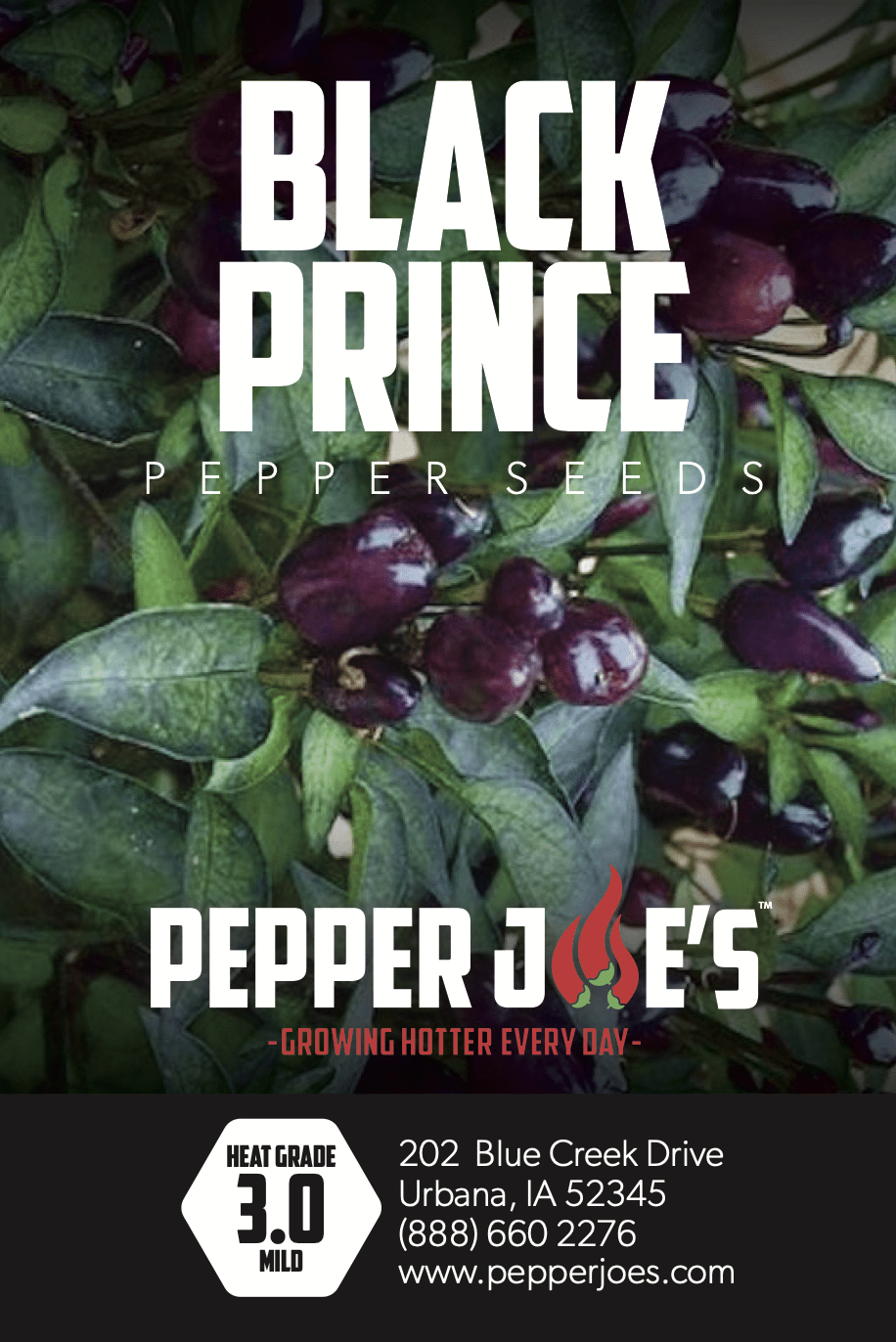 This Truly Gorgeous Plant Earns its Royal Title
This plant is truly gorgeous, with black and purple-edged dark green leaves and dark colored stems. The blooms are a dark purple as well, and the pepper pods are the nearly-black color you see in the photos. The plants grow thick with leaves and with sturdy stems.
My only complaint about this variety is that the seedlings die to stem rot very easily, even when other peppers and plants in the same conditions didn't have any issue. Three of my Black Princes rotted off, only one survived.
All the same, I am incredibly happy with these plants.
Outstanding service and plants
I worked with support to suspend my order until I knew I was at home. The plants arrived in excellent shape and I just planted them. Looking forward to an abundance of poblano peppers … waiting on black prince seeds