Regular price
$ 4.99
Sale price
$ 3.99
Unit price
per
Sale
Coming Soon
Description:

Our Black Scorpion Tongue seeds are going on 5 generations of growth and careful selection. It's unclear who provided these ultra-rare peppers. But what we do know is that Black Scorpion Tongue peppers have beautiful exotic colors that will shine as amazing ornamental plants in your garden!

Black Scorpion Tongue pepper plants are very beautiful, having dark foliage and growing anywhere from 2-3 ft. tall. Keep in mind to have a plant stake available as the branches could get heavy with many of these 1-2" long tongue-shaped pepper pods. Black Scorpion Tongues will ripen from dark purple, yellow, and orange, to then dark red. In some cases, they have tiger-striped markings in between the ripening stage!

The heat on these small chiles is sizzlin' as the Black Scorpion Tongue comes in at 50,000-100,000 SHUs. They have a hot jalapeño upfront burn before burning your tongue, but their fruity (almost apple-like), floral flavors will be worth the burn. These are productive pepper plants with peppers that are great for pickling, sauces, and salsa. A very beautiful plant that we highly recommend for any-chili-loving home!

Species: Capsicum Annuum
Heat Level

: 50,000-100,000 SHUs

Type

: Hot

Flavor: Fruity
Origin

: USA

Pod Size: 1-2"
Plant Height: 2-3 ft.
Days to Harvest

: 90+ Days

Light up your garden with other Hot Pepper Seeds and Hot Pepper Plants today!
Specifications:

Heat Level:

Plant size: 2-3 ft.
Pod size: 1-2"
Origin: USA
Species: Annuum
SHU: 50,000-100,000
Click here for all of our tips and videos to grow your peppers!
Click here for plant care instructions
View full details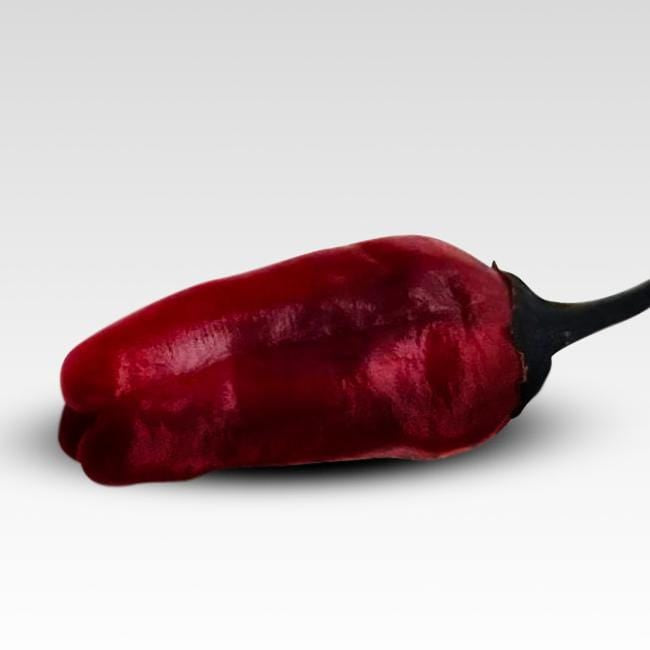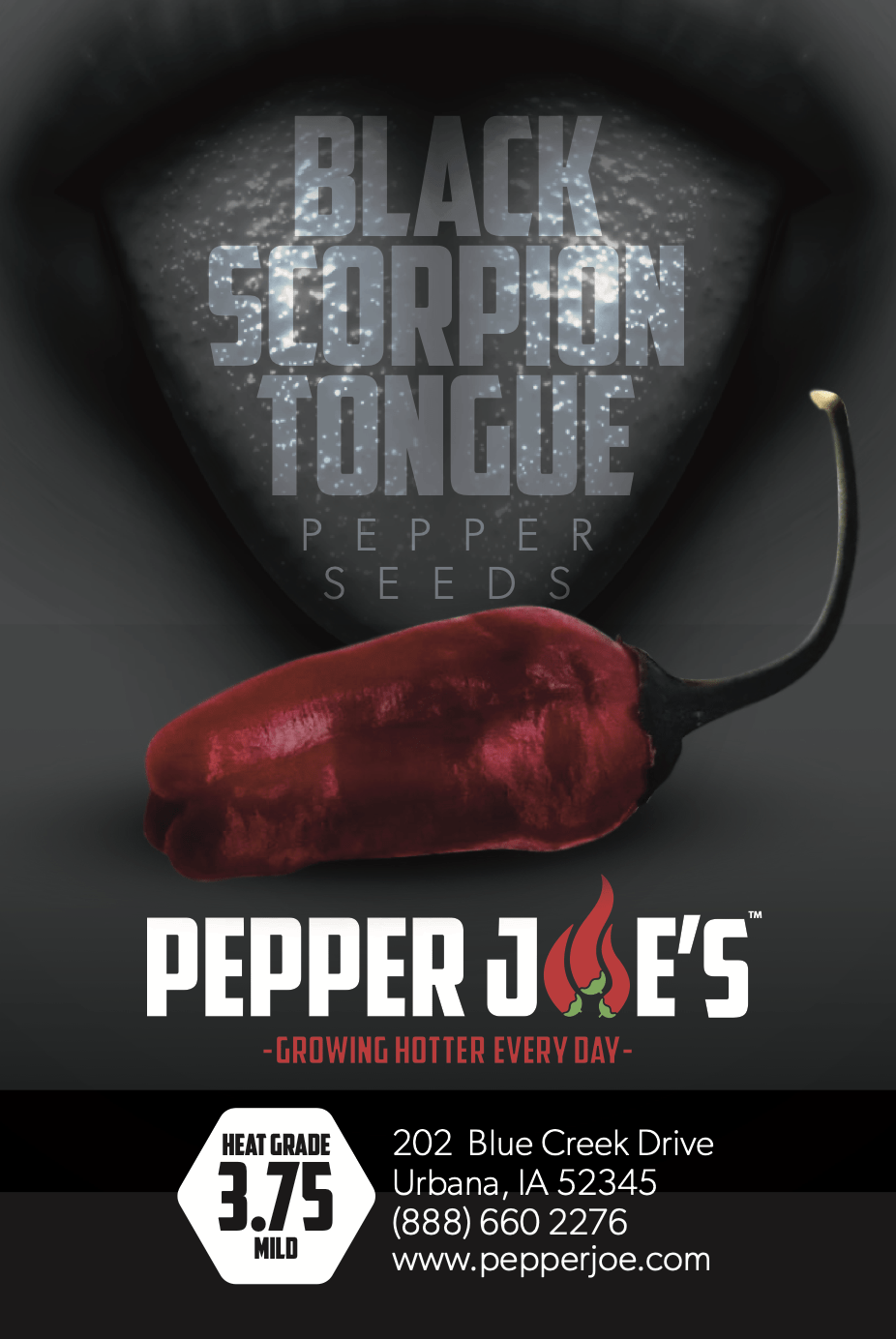 They're amazing already have some plants sprouting looking forward to eating them
Great Pepper
I grew these last year. My plant was over 5ft tall and a beautiful purple color with small dark leaves. I literally got over 1000 pods off the one plant. The pods are on the smaller side with most of them a half inch wide by 2 inches long or smaller. They have a very sharp burn and I didn't taste floral notes. I smoked them and the paprikas I grew whole until dry and then ground in a coffee grinder. It made some of the most delicious pepper powder I have ever eaten. My wife literally puts it on everything. What a beautiful plant. I plan on growing three of them this year in a 100 gallon pot so we don't run out of powder lol.
Good so far
My seeds germinated, has not been long enough to grow and produce but I will say that one of my plants had a couple leaves that looked like a purple flame emoji LOL
https://tinypic.host/i/plant.d0oHB