SKU: ChileRellenoHotPepperSeeds
Regular price
$ 3.99
Sale price
$ 3.99
Unit price
per
Sale
Coming Soon
Description:

Chile Rellenos peppers are a great variety for Northern regions with shorter growing seasons and are used traditionally in the dish called Chile Rellenos.

These pepper plants grow to about 30-36" tall and are very prolific, producing good yields of these beauties. Chile Rellenos grow to 5-6" long and are generally thick-walled peppers with medium flesh. They will ripen from yellow, green, to then red, but they are great to eat fresh during their green and red stages.

Chile Relleno peppers have a bit of a kick, but nothing to fret about as you won't notice the heat at all. This is a perfect pepper for the classic Chile Relleno casserole or any Mexican dish, and also great for stuffing, roasting, frying, stir-frying, and canning. Don't miss out on this popular pepper!

Species: Capsicum Annuum
Heat Level

: 1,500+ SHUs

Type

: Mild

Flavor: Sweet
Origin

: Puebla, Mexico

Pod Size: 5-6"
Plant Height: 2 ft.
Days to Harvest

: 80+ Days

Enjoy our Sweet Pepper Seeds and Mild Pepper Seeds to grow your own low-heat peppers.
Specifications:

Heat Level:

Plant size: 2 ft.
Pod size: 5-6"
Origin: Mexico
Species: Annuum
SHU: 1,500+
Click here for all of our tips and videos to grow your peppers!
Click here for plant care instructions
View full details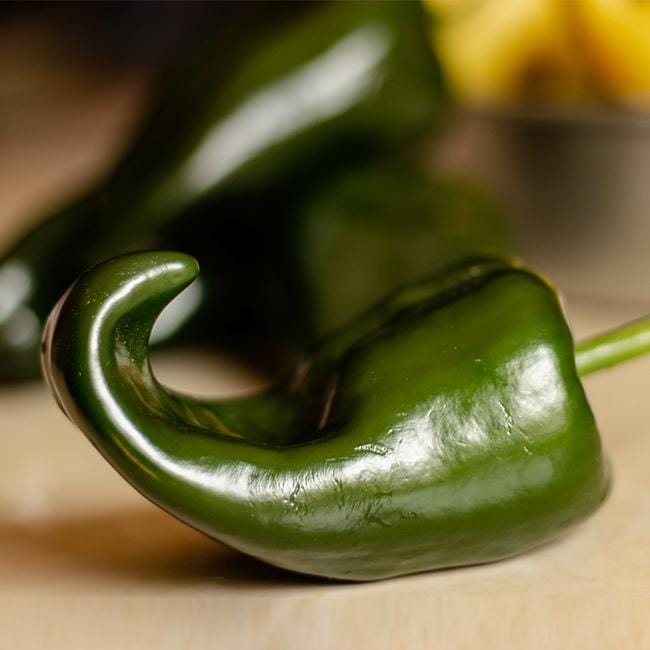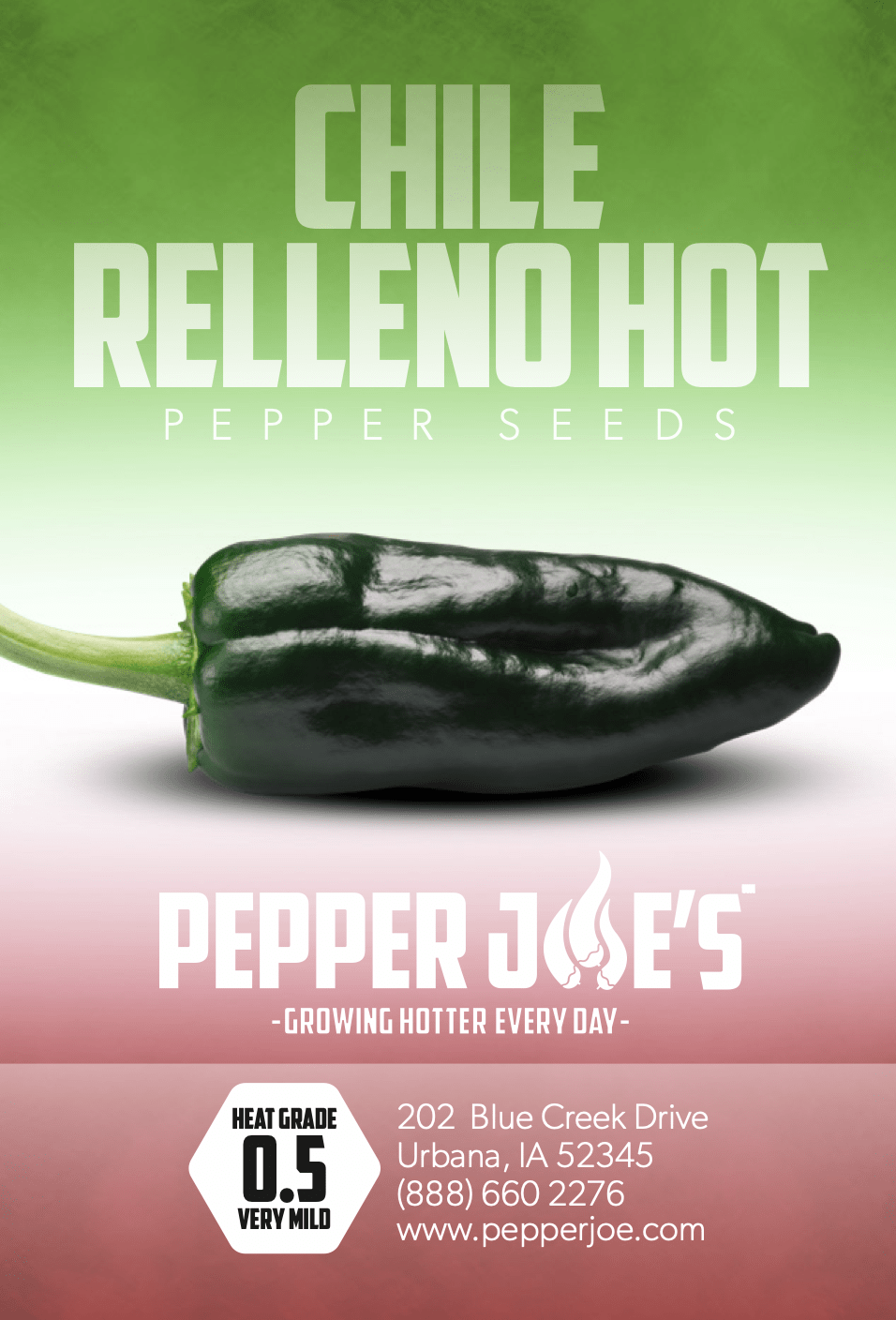 Growing
They are about 7 inches tall and no fruit yet. Growing well.
Pepper seed review
Bought a few different types of seed packs and got great results from them all. Almost 100 percent germination and I have never grown from seed before. Would definitely recommend growing with these seeds
Day one
Just started all the seeds today. 12 to 13 seeds per pack... just enough. Don't need any more than that. Some places give me 50 seeds. I'm not growing 50 plants. Now let's see how many germinate.