Regular price
$ 4.99
Sale price
$ 3.99
Unit price
per
Sale
Coming Soon
Description:

Unique and versatile, the Chocolate Habanero pepper will soon become one of your preferred hot peppers. Also known as the Brown Congo, Chocolate Congo pepper, Black Habanero, or Habanero Chocolate pepper, it is both exotic and an exciting chile to grow.

Chocolate Habanero pepper plants will grow up to 3 ft. tall and produce bountiful yields. Expect these peppers to ripen from green to a rich dark brown, chocolatey color, and the pods will grow about 3 inches long.

With so much flavor and sweetness packed in a Chocolate Habanero, no wonder why this is one of the pepper varieties that EVERYBODY wants! You will notice a sweet, rich, smoky flavor when you take a bite. This is great to make BBQ sauces, salsas, and marinades!

Species: Capsicum Chinense
Heat Level

: 300,000–450,000 SHUs

Type

: Hot

Flavor: Fruity, Citrusy
Origin

: Caribbean

Pod Size: 3"
Plant Height: 2-3 ft.
Days to Harvest

: 110+ Days

Check out other Habanero Pepper Seed options or browse through our expansive Pepper Seed Collection for other varieties! If chocolate is what you're looking for, explore our Chocolate Pepper Collection for additional seeds!

Want more Habanero? We have amazing Habanero Snacks & Spices for you to enjoy - check them out!
Specifications:

Heat Level:

Plant size: 2-3 ft.
Pod size: 3"
Origin: Caribbean
Species: Chinense
SHU: 300,000-450,000
Click here for all of our tips and videos to grow your peppers!
Click here for plant care instructions
View full details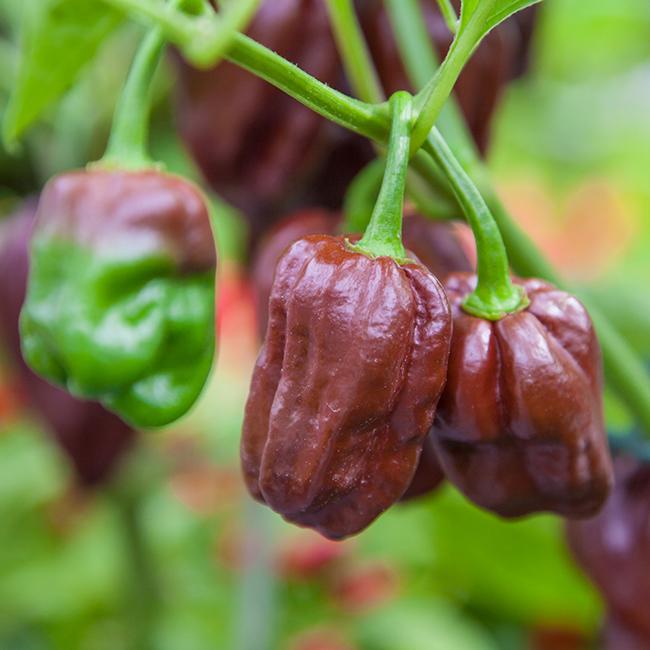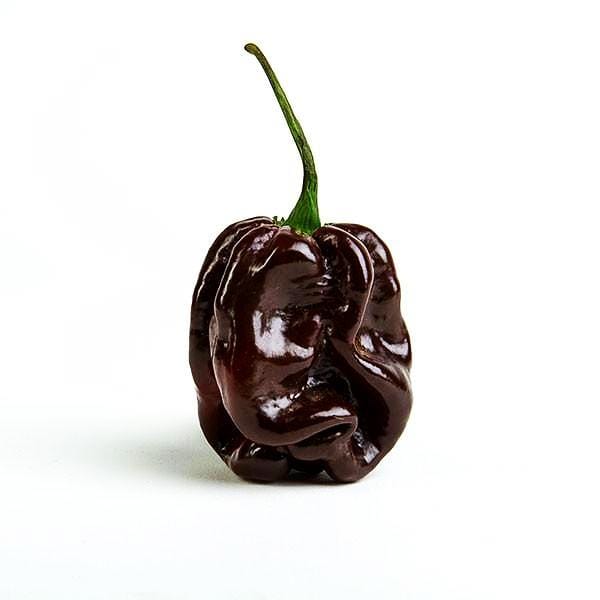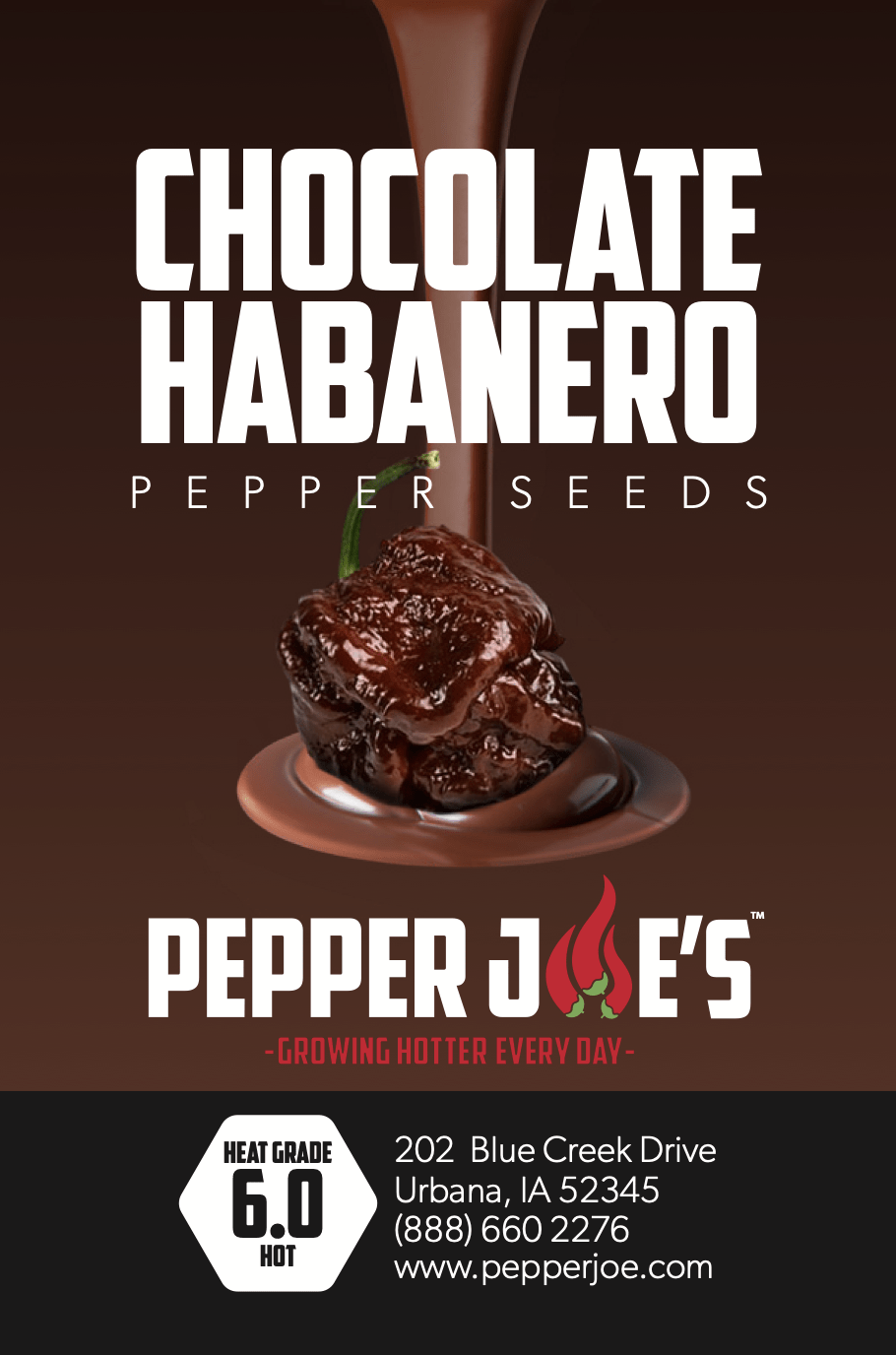 Excellent, first chocolate habanero is doing well in the aerogarden!
So far so good. Customer service to the rescue
I had bought some seeds and unfortunately they did not take. I have a pretty decent green thumb and have a good amount of experience growing from seed. Mine didn't take. I hit up customer service and they had new seeds packaged and sent out the next day. This new batch has sprouted nicely. Can't wait for the spice!