Regular price
$ 4.99
Sale price
$ 3.99
Unit price
per
Sale
Coming Soon
Description:

Looking to grow and beautiful and extremely productive pepper plant with super tasty medium-hot pods? Well, Coyote Zan White Pepper seeds might be your solution! Originating from Brazil, we're not sure how this pepper got its name - all we know is that it tastes awesome.

These 2 ft. compact pepper plants produce amazing yields of 1-1/2" long pods. Coyote Zan chili peppers resemble a white fang tooth, getting their colors after starting out light green, then ripening to creamy white to its final mature ultra white.

This unique and prolific variety will blow you away with its incredible fruity and floral flavor and nice warming heat. Try this one out and see what kitchen creations you can make with it!

Species: Capsicum Chinense
Heat Level: 60,000-100,000 SHUs

Type: Hot

Flavor: Fruity, Floral
Origin: Brazil
Pod Size: 1-1.5"
Plant Height: 2 ft.

Stay spicy and peruse our Hot Pepper Seed varieties today!
Specifications:

Heat Level:

Plant size: 2 ft.
Pod size: 1-1.5"
Origin: Brazil
Species: Chinense
SHU: 60,000-100,000
Click here for all of our tips and videos to grow your peppers!
Click here for plant care instructions
View full details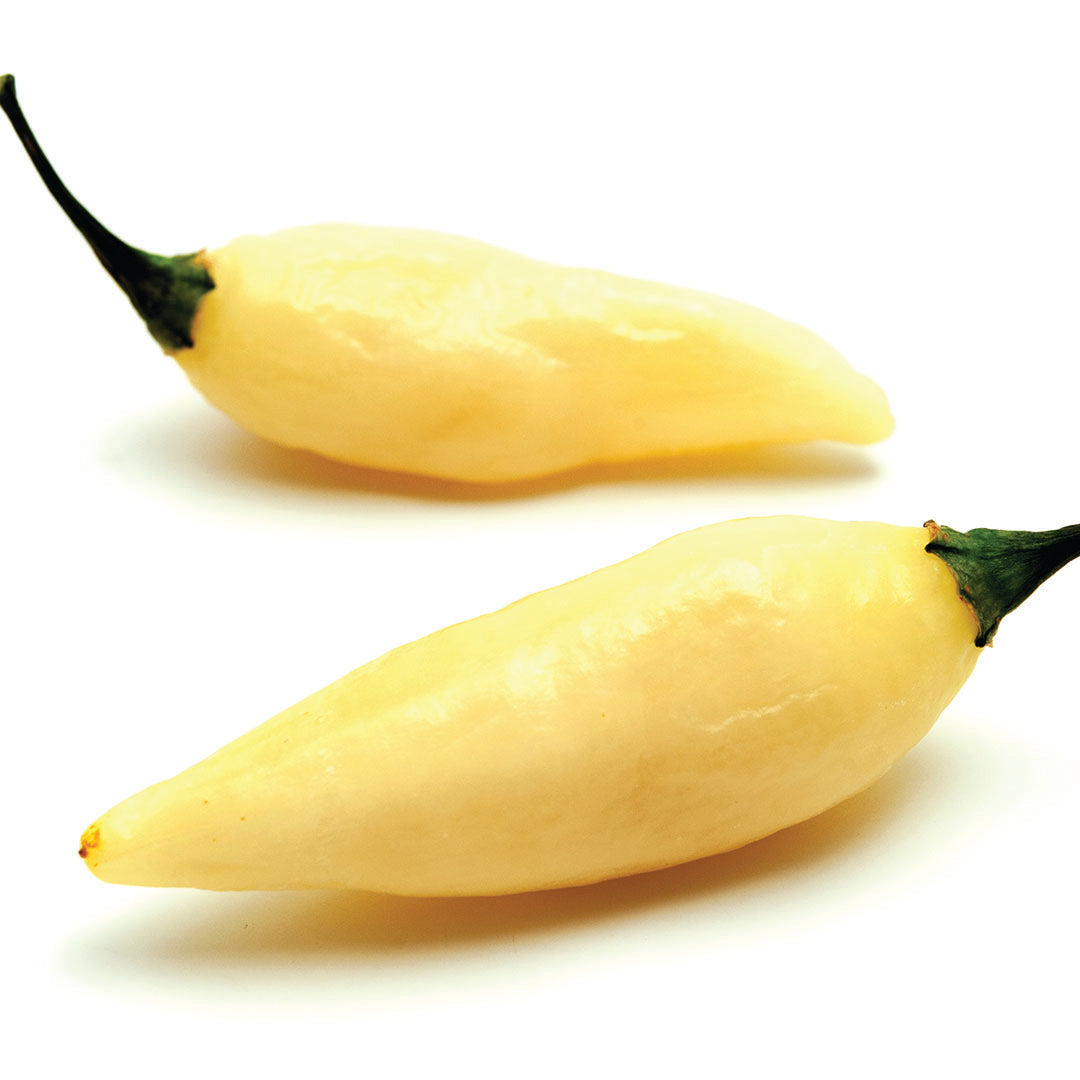 Excellent product very happy and will order again
Fast start
We have a winner ladies and gents, this seed was the first of any peppers this year to sprout at a record of 7 days. Unfortunately, that is where it's rabbit behavior kind of fell off. We're growing and doing our pepper thing but it's stayed pretty middle of the pack in terms of growth and hardiness. Excited to see what is coming from this plant, probably best if you plant in a dry and hot climate vs the pacific northwest since even my greenhouse doesn't seem to be good enough to get this one really moving. Slow and steady right now, will report back when I have fruit ripening.
So far so good!
What I sowed has germinated and is now transplanted to my garden bed. So far so good!