Regular price
$ 2.99
Sale price
$ 2.99
Unit price
per
Sale
Coming Soon
Description:

Cruiser Cilantro is one of the oldest culinary herbs known to have grown as far back as 5,000 B.C.! This is a great variety to grow with other companion plants and to use on many different foods!

Cruiser Cilantro plants grow anywhere from 1-1.5 ft. tall and can produce leaves ready to harvest in as little as 55 days. They have tremendous bolt resistance and sturdy stems, making them easy to bunch and sell for fresh market sales.

The enticing bright green colors of the Cruiser Cilantro plant will make you want to add these to just about anything! You'll notice a pungent citrusy flavor when you taste these leaves. This cilantro pairs well with any dish requesting the use of cilantro/coriander. Pairs excellently with Mexican, Asian, and Middle Eastern cuisines. Cook into stir fry for added flavor!

Species: Coriandrum sativum

Flavor: Citrusy

Origin: Southern Europe, Northern Africa, Southwest Asia

Plant Height: 1-1.5 ft.

Days to Maturity: 50-55 Days

We offer more Herb Seeds as well as other Companion Seeds – check them out today!
Specifications:

Plant size: 1-1.5 ft.
Origin: Southern Europe, Northern Africa, Southwest Asia
Click here for all of our tips and videos to grow your peppers!
Click here for plant care instructions
View full details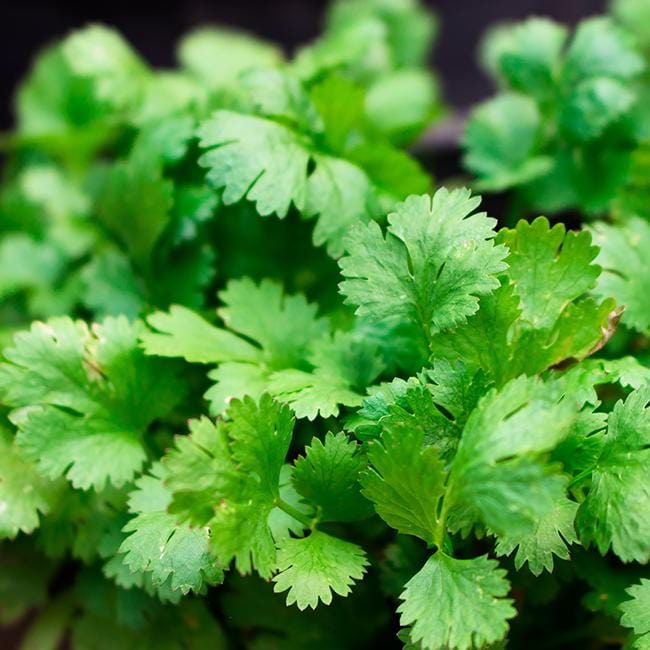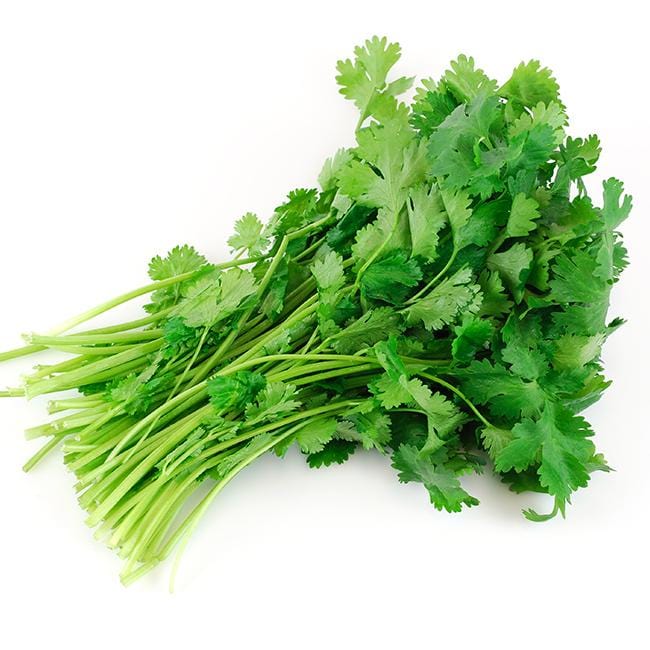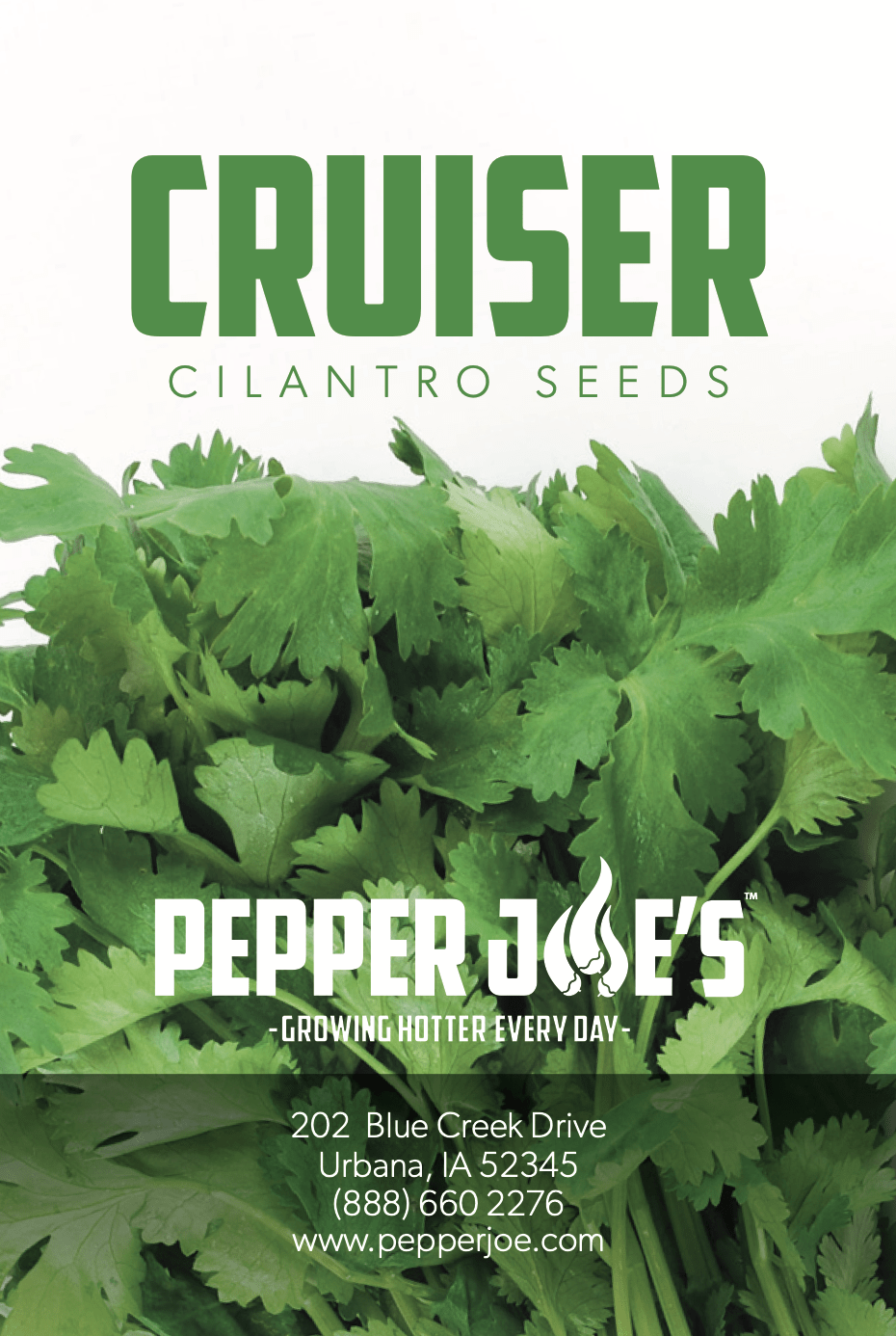 Fast and Easy Germination
I looked at them at first and was weary; they looked aged, but I was wrong. I did a bulk germination with a damp paper towel and bag, and within five days, the roots were forming too much for the paper towel to handle. A very fast germination and a very successful rate. About 95% germinated, as Jan Hansen said. I'm very satisfied with this order. Thank you.
Cilantro seeds are legit
Cilantro seeds are legit. 95 % success rate, doing well and smooth germination
Pleased with Pepper Joes
I ordered pepper seeds a few weeks ago and have them planted for my summer harvest. While they have not yet appeared above the soil, they should be making their way to the surface any day not. What I am pleased with is the helpful tips from their emails.