Regular price
$ 3.99
Sale price
$ 3.99
Unit price
per
Sale
Coming Soon
Description:

Hailing from St. Augustine, Florida, the Yellow Datil pepper has been a regional treasure since the 1820s with a gorgeous yellow color and impressive flavors that you'll never get over.

Grow these compact pepper plants in your garden or in any container - they work great! Plants will reach between 2-3 ft. tall and produce great yields of these 3" long pods. The Datil Yellow Peppers get their color after ripening from green to their yellow-orange color at maturity.

The Datil Yellow has heat levels averaging around 100,000-300,000 SHUs, which is similar in heat to the Habanero, Fatali, or Scotch Bonnet peppers. It has a uniquely sweet flavor once you're able to get past the heat. These peppers are perfect to spice up any cuisine, used fresh in salads, sauces, or hot sauces, or dried into a fantastic chili powder!

Species: Capsicum Chinense
Heat Level

: 100,000–300,000 SHUs

Type

: Hot

Flavor: Sweet
Origin

: USA

Pod Size: 3"

Plant Height: 2.5 ft.
Days to Harvest

: 100 Days

Enjoy more spicy peppers with our Super Hot Pepper Seeds! We also carry Rare & Exotic Seeds for you to grow unique and one-of-a-kind peppers.
Specifications:

Heat Level:

Plant size: 2-2.5 ft.
Pod size: 3"
Origin: USA
Species: Chinense
SHU: 100,000-300,000
Click here for all of our tips and videos to grow your peppers!
Click here for plant care instructions
View full details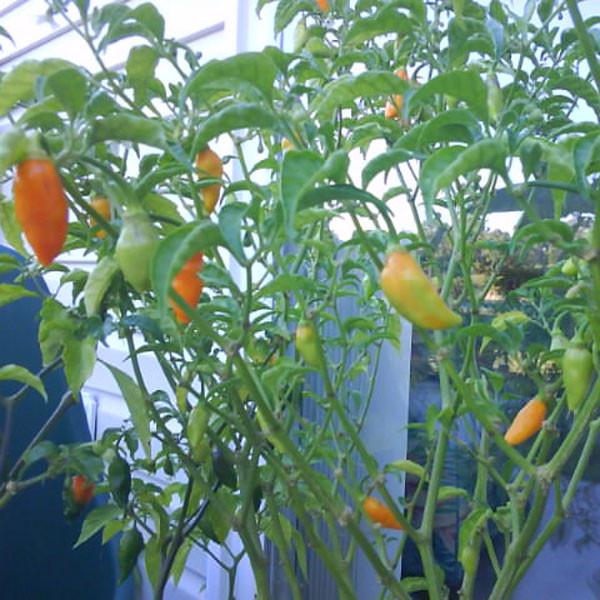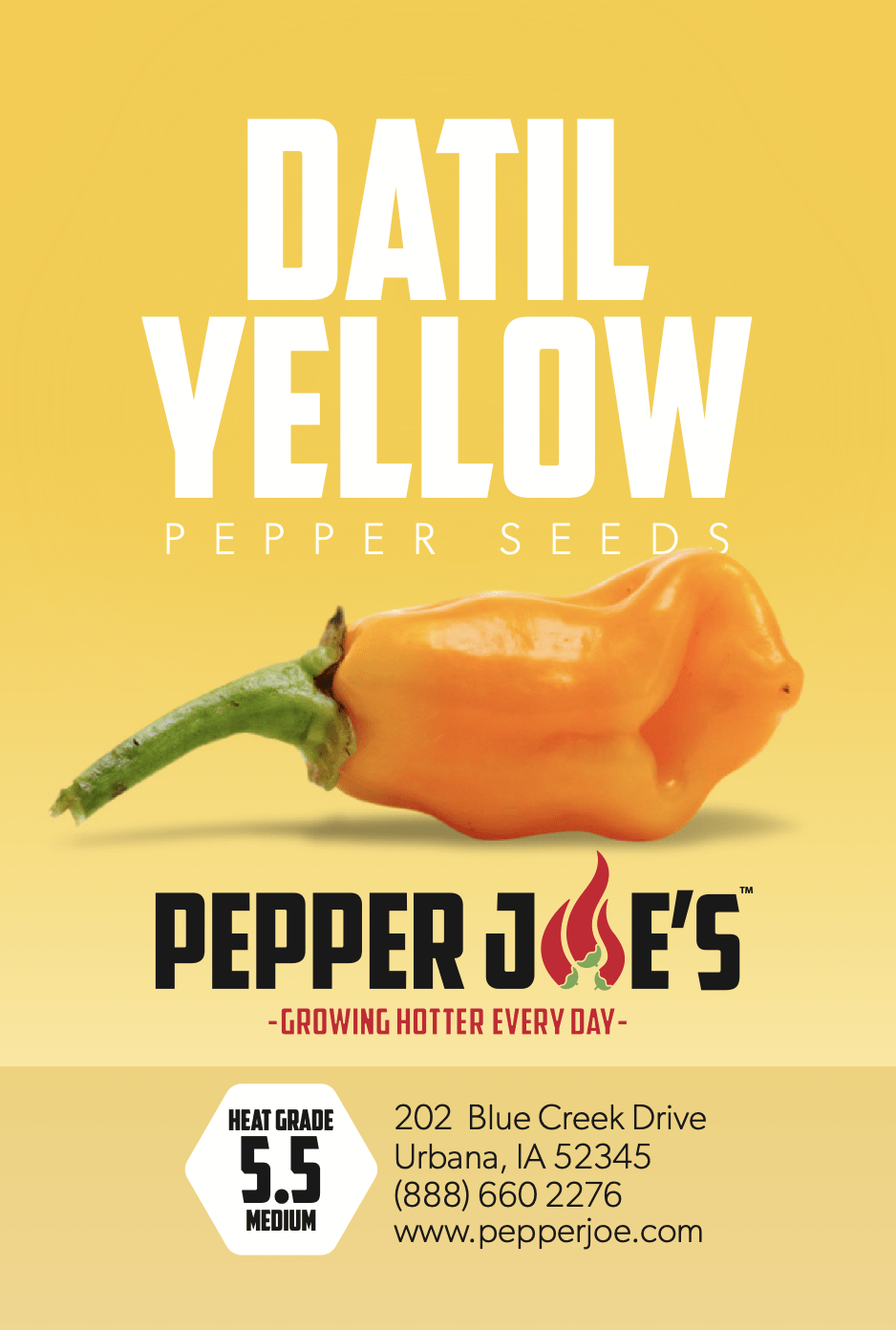 Datil pepper seeds
90 percent success on germination...which is great have seedlings and will continue on the journey. Today I plant more!!!
Grower
I just planted my seeds in its starter box, I will be glad to let you know how they grow here in Zephyrhills Fl in my raised planter boxes
Great seller great pepers