Regular price
Sale price
$ 4.99
Unit price
per
Sale
Coming Soon
Description:

One of the most popular Cayenne pepper varieties in the Southeast Asia region, the Goat Horn peppers boast a wonderfully sweet and spicy taste that goes well in almost any cuisine! Originally from Thailand, this pepper reaches a moderate heat level of up to 50,000 SHUs, guaranteed to fry your taste buds!

Goat Horn pepper plants grow well in most climates and reach up to 3 ft. tall. A prolific variety, this pepper gets its namesake from its shape, which resembles 4-6" long goat horns. Fruits have smooth and shiny surfaces and ripen from dark green to a bright red color at maturity. These characteristics make Goat Horn peppers a revered ornamental variety that spruces up any garden or patio.

You'll notice the instantly sweet taste of these peppers before the long-lasting heat starts to kick in. Just like most Cayennes, these peppers have a wide variety of uses! With their medium-thick walls, Goat Horn peppers work well for drying and homemade powder. You can also cook these peppers or use them to spice up any food dish you like!

Species: Capsicum Annuum
Heat Level: 20,000-50,000 SHUs
Type: Medium Hot
Flavor: Sweet, Spicy
Germination Rate: 89%
Origin: Thailand
Pod Size: 4-6"
Plant Height: 2-3 ft.
Days to Harvest: 75 Days

Want peppers with just the right amount of heat? View our Medium Hot Pepper Seeds!
Specifications:

Heat Level:

Plant size: 2-3 ft.
Pod size: 4-6"
Origin: Thailand
Species: Annuum
SHU: 20,000-50,000
Click here for all of our tips and videos to grow your peppers!
Click here for plant care instructions
View full details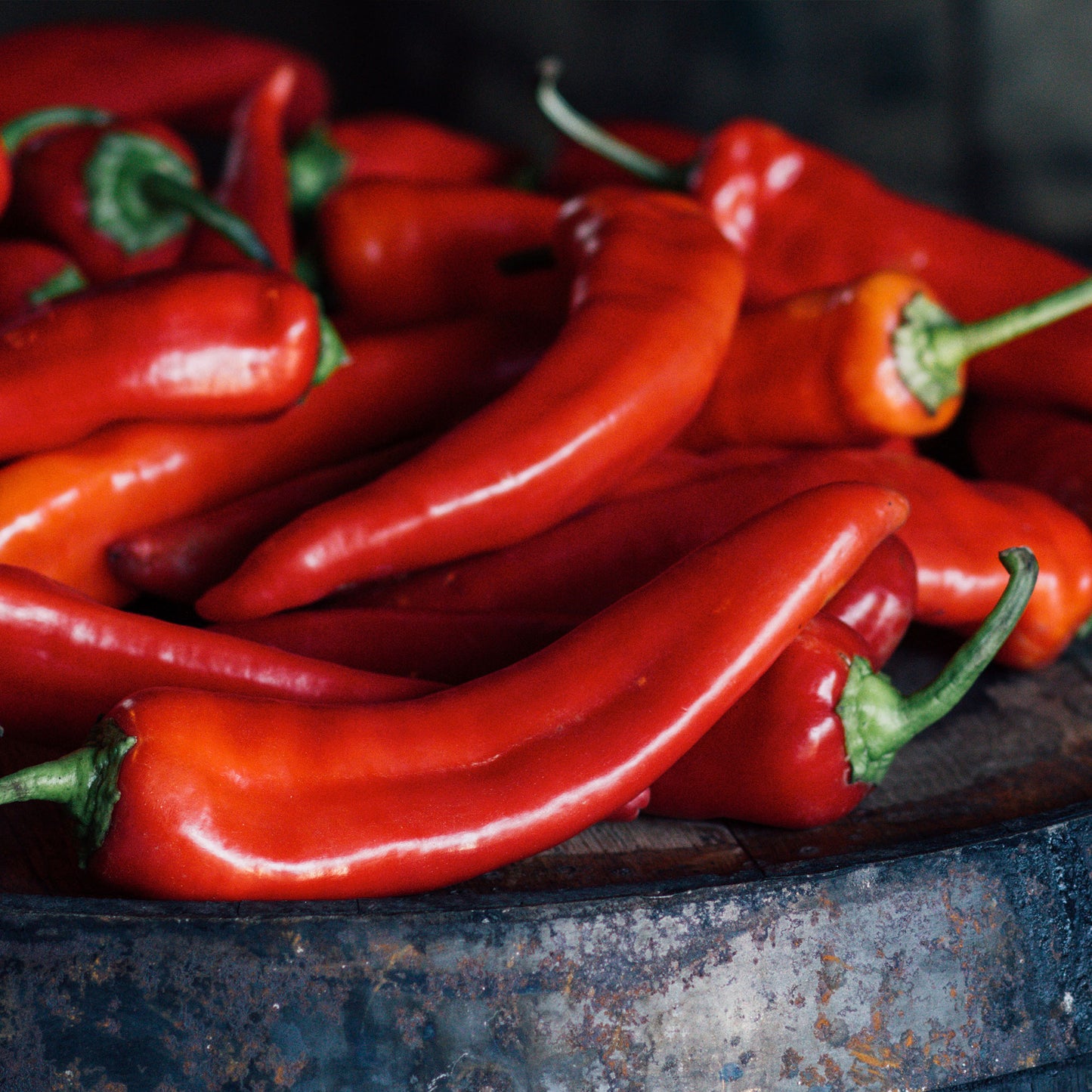 Goat Horn
80% germination in less than a week