Regular price
$ 3.99
Sale price
$ 2.99
Unit price
per
Sale
Coming Soon
Description:

If you can tell from its name, the Jalapeño Sweet pepper is not your ordinary Jalapeño! This is a sweeter pepper for those who love the flavor of jalapeños but do not want all the heat.

The prolific Sweet Jalapeno pepper plant grows to around 2 ft. tall and produces plenty of these 2-3" long peppers. You will definitely need to provide support for these plants, as the high yields will weigh down the plant. Sweet Jalapeno pods look like little sausages that ripen from green to red, developing thick walls which have many uses in the kitchen!

This pepper is sweeter with less heat with a heat level around 0-1,000 SHUs, but still has the enjoyable zesty flavor. This is finally a flavorful Jalapeño that the no-heat crowd can enjoy! If you like a lot of flavor in your food, we recommend harvesting them when they turn red so you can get the best kick out of them. Try eating these raw, cooked, roasted, or pickled, and make salsas, stuffed peppers, and add them as toppings for pizzas, salads, sandwiches, and more!

Species: Capsicum Annuum
Heat Level: 0–1,000 SHUs
Type: Mild
Flavor: Sweet, Spicy
Origin: USA
Pod Size: 2-3"
Plant Height: 2 ft.
Days to Harvest: 60+ Days

Get more mild flavors with our Mild Pepper Seeds and Mild Pepper Plants today!

Try out our Jalapeno Snacks & Spices that will turn any food into a spicy, delicious meal!
Specifications:

Heat Level:

Plant size: 2 ft.
Pod size: 2-3"
Origin: USA
Species: Annuum
SHU: 0-1,000
Click here for all of our tips and videos to grow your peppers!
Click here for plant care instructions
View full details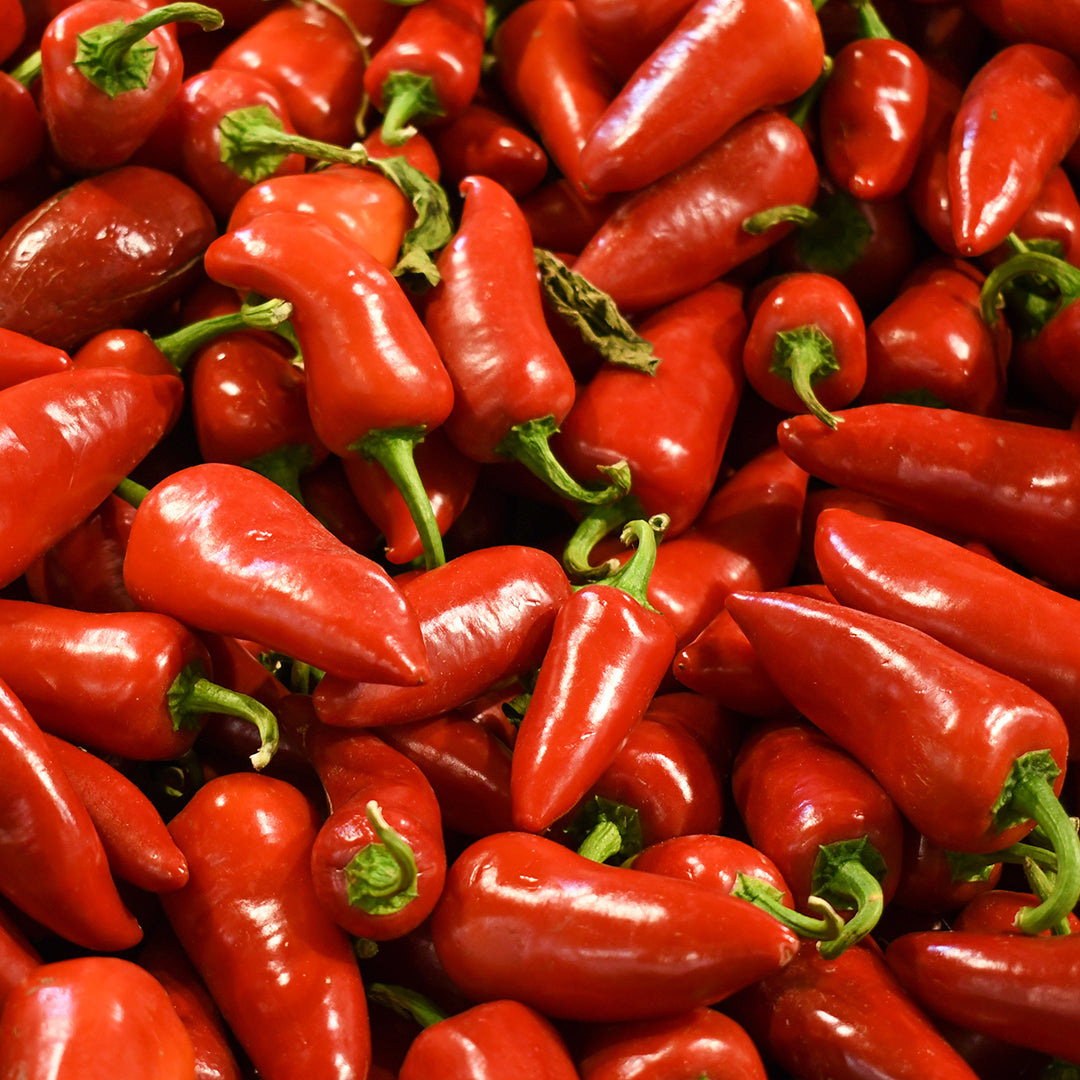 Jalapeno Sweet Pepper Seeds
Jalapeno Sweet Pepper Seeds
All of the seeds I planted started and are going strong. I'm looking forward to seeing how they do outdoors!
Poor germination
Only 35% of the Jalapeno Sweet Pepper seeds germinated and 10% of the Guarjillo seeds germinated. They were both planted Feb. 1st.