Regular price
$ 3.99
Sale price
$ 2.99
Unit price
per
Sale
Coming Soon
Description:

The Long Red Thick Cayenne pepper is the biggest cayenne pepper that you can grow! All cayennes are categorized by size, length, and thickness of the pod's walls - this strain is twice as thick as other varieties!

These cayenne pepper plants are relatively compact, growing between 2-3 ft. tall and boasting skinny pods that will grow 5-6" long. The Long Red Thick Cayenne pepper ripens from a lustrous dark green to a brilliant, fiery scarlet color and will grow into wrinkled, tapered, curved pods born on strong, upright plants. This is one gorgeous pepper that you'll never want to look away from and will stand out beautifully in your garden or backyard.

Long Red Thick Cayenne peppers are one of the most delicious peppers you can use for powder, pickled, in sauces, or as dried form! Don't believe us? Pick up a packet of these seeds and try them out for yourself!

Species: Capsicum Annuum
Heat Level: 30,000–50,000 SHUs
Type: Medium Hot
Flavor: Spicy
Pod Size: 5-6"

Plant Height: 2-3 ft.
Days to Harvest: 70+ Days

Love Cayenne Peppers? Check out our collection of Cayenne Pepper Seeds!
Specifications:

Heat Level:

Plant size: 2-3 ft.
Pod size: 5-6"
Species: Annuum
SHU: 30,000-50,000
Click here for all of our tips and videos to grow your peppers!
Click here for plant care instructions
View full details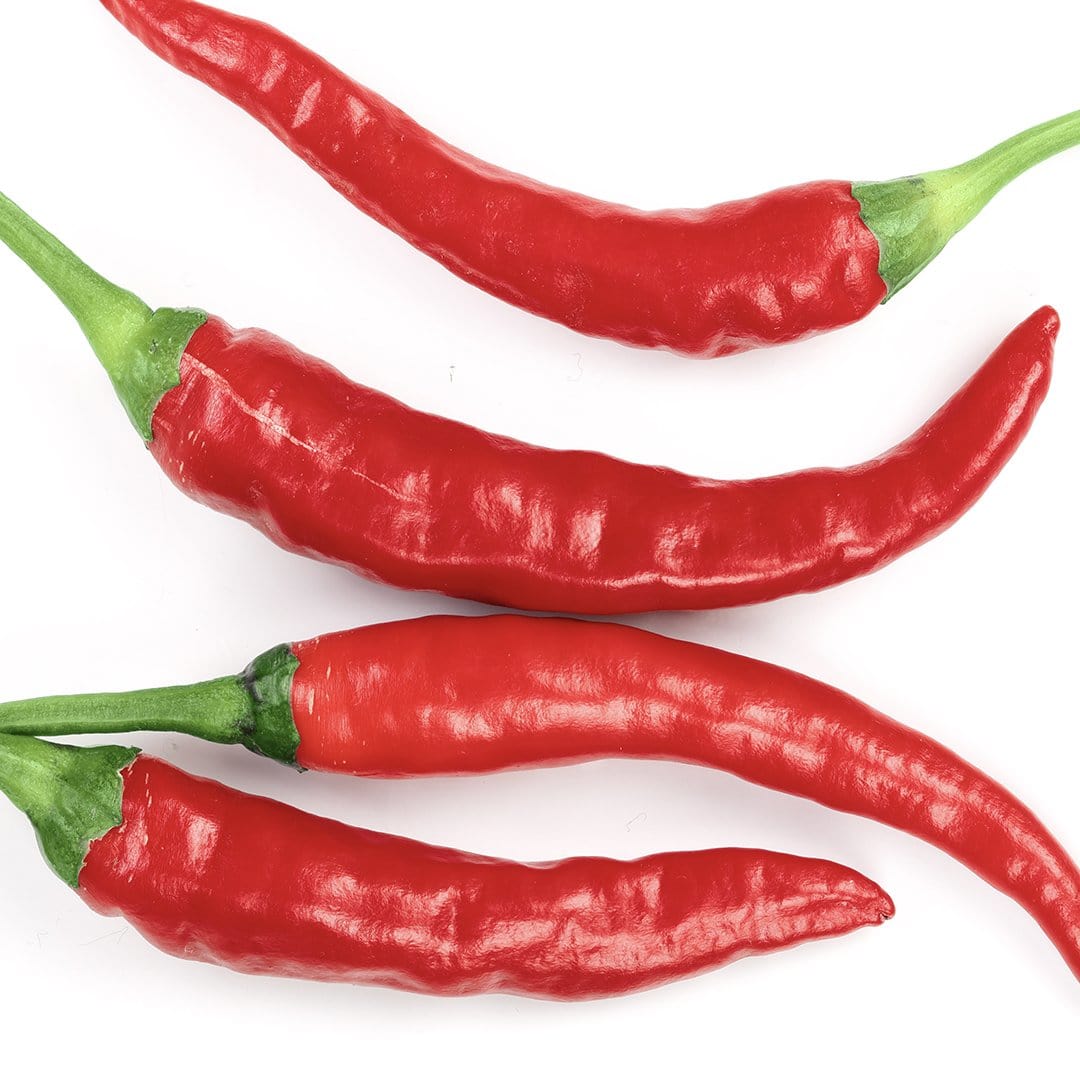 Long red thick cayenne pepper seeds
Very happy seeds came up quicker than I expected and plants were very strong healthy. Plants were loaded down with peppers big and beautiful. Thanks
Cayenne peppers
Seeds germinated quick. They look real good.
LRT Cayenne
All 95% of seeds have sprouted and have grown well so far.