SKU: MoritaChiliPepperSeeds
Regular price
$ 3.99
Sale price
$ 3.99
Unit price
per
Sale
Coming Soon
Description:

Grow rare Morita peppers right in your own garden! With a rare look as if the peppers were smoked right off the plant, these pods surprisingly pack a lot of flavors! Also known as "little blackberry" or "pepper blackberry" in Spanish, these are a popular variety found in a lot of Mexican cuisines, and you'll be glad to have added this plant to your garden!

Morita pepper plants typically reach around 3 ft. tall and produce good yields of these small 2" skinny pods. Their raisin-like texture makes them look similar to Chipotle peppers, except the Morita Chili Peppers are colored dark red/purple and are smoked for less time which leaves them softer and retains their flavor. Watch these pods ripen from green to their red mature color when they're ready to be picked!

The Morita Pepper is a smoked, fiery, red-ripe pepper that you can use to create any kind of authentic dish. Used primarily in Mexican cuisines, the dried Morita Chiles is a mix of fruity and smokey with some mild spice. Some say they taste tones of raspberry, cherry, and tomato! The Morita grows to one to two inches tall and ripens from green to red.

Species

: Capsicum Annuum

Heat Level

: 2,500-5,000

(can even go up to 10,000)

SHUs

Type

:

Mild

Flavor: Fruity, Smoky, Berry, Citrusy

Origin

:

Mexico

Pod Size: 2"

Plant Height:

3 ft.

Days to Harvest

:

8

0+ Days

Enjoy other Mild Pepper Seeds this growing season! Don't want seeds? We also carry easy-to-grow Mild Pepper Plants!
Specifications:

Heat Level:

Plant size: 3 ft.
Pod size: 2"
Origin: Mexico
Species: Annuum
SHU: 2,500-10,000
Click here for all of our tips and videos to grow your peppers!
Click here for plant care instructions
View full details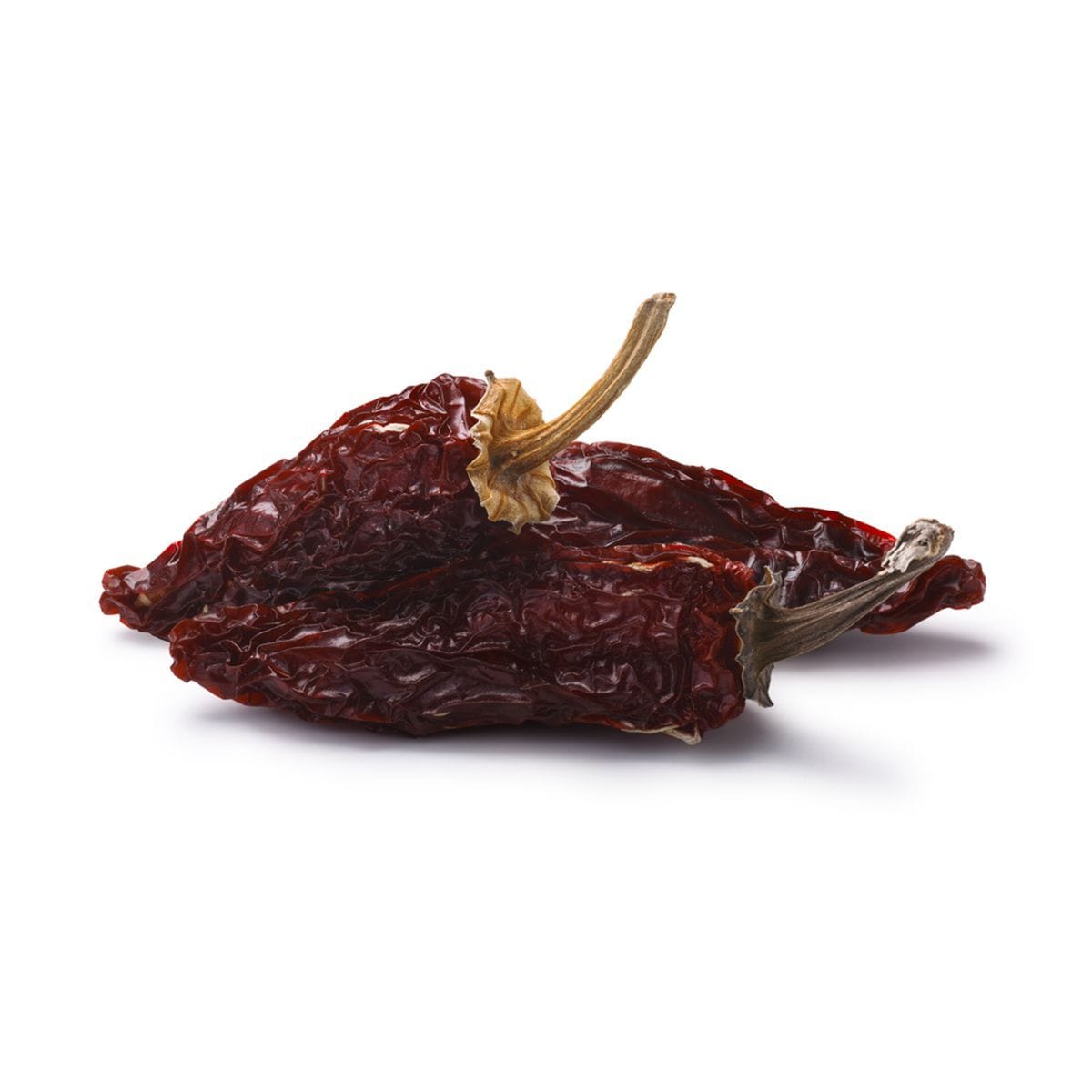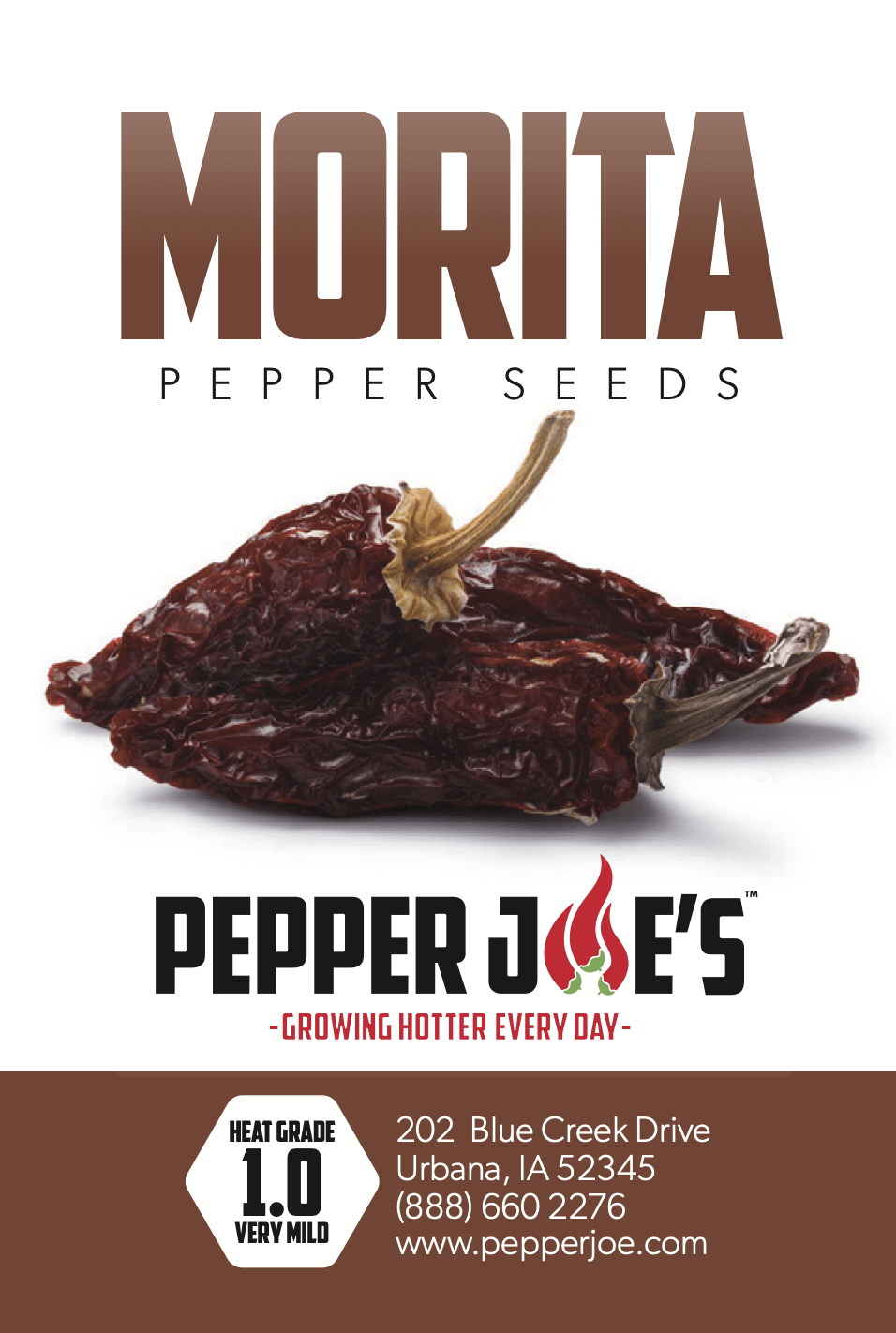 Awesome seeds! Seeds germinated fast! Just wondering what the real hot seeds are called as plants?
Morita peppers 100% germination
Planted 6 morita seeds using an aerogarden. All 6 resulted in plants which have been transplanted into soil and appear to be healthy after two weeks outside. I would buy from pepper Joe's again.
A new favorite
Everyone who tries this pepper asks for more. It is hot and flavorful. The plant is beautiful and was easy to grow in my North Texas garden.