Regular price
$ 4.99
Sale price
$ 3.99
Unit price
per
Sale
Coming Soon
Description:

Peach Habanero peppers are probably the sweetest of the habanero varieties.... but don't let that fool you on how hot they still are! Also known as Habanero Peach, the Peach Habanero pepper came to us from grower James Weaver, an Amish farmer who was able to grow this unique strain of the Orange Habanero.

These habanero pepper plants are very compact and bushy, growing only to about 1-1/2 ft. tall, but they produce wonderful yields of these 2-3" long peppers that look smooth, shiny, and bright. Peach habaneros ripen from green to their light salmon color that stands out amongst your garden's foliage.

While we say they're sweeter, the Peach Habanero chili still has plenty of heat and flavor! Heat levels reach anywhere between 200,000-350,000 SHUs, and the flavors are typical of habaneros: fruity, citrusy, and tropical with a little sweetness. These peppers have many culinary uses - try making a Peach Habanero Jelly, this is an absolutely fantastic flavor!

Species: Capsicum Chinense
Heat Level

: 200,000-350,000 SHUs

Type

: Hot

Flavor: Fruity, Citrusy, Tropical
Origin

: Pennsylvania, USA

Pod Size: 2-3"

Plant Height:

1.5 ft.

Days to Harvest: 75+ Days


Try other Rare & Exotic Pepper Seeds for your next growing season!

Want more habanero flavors? Add them to your cooking with our Habanero Snacks & Spices!
Specifications:

Heat Level:

Plant size: 1.5 ft.
Pod size: 2-3"
Origin: USA
Species: Chinense
SHU: 200,000-350,000
Click here for all of our tips and videos to grow your peppers!
Click here for plant care instructions
View full details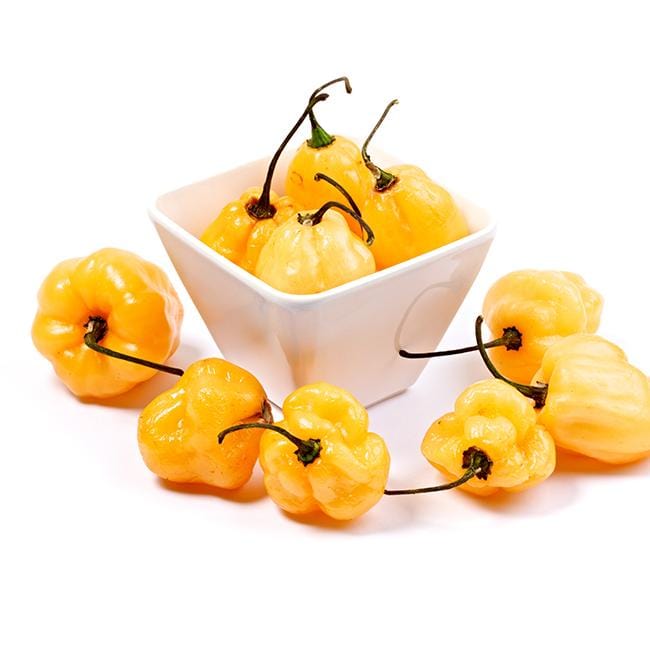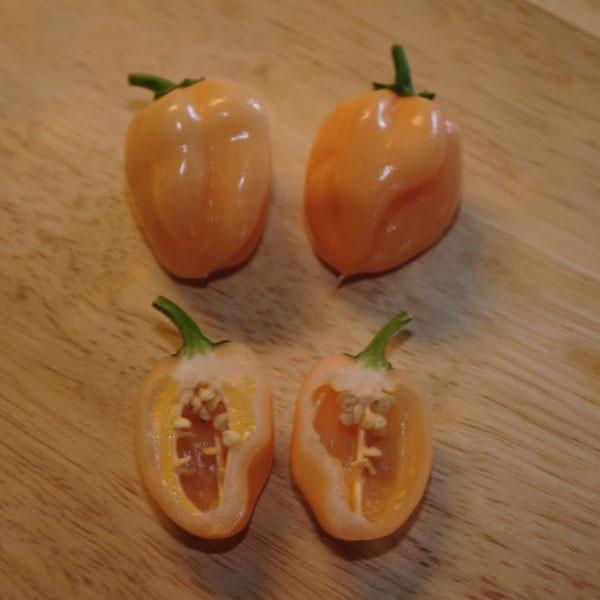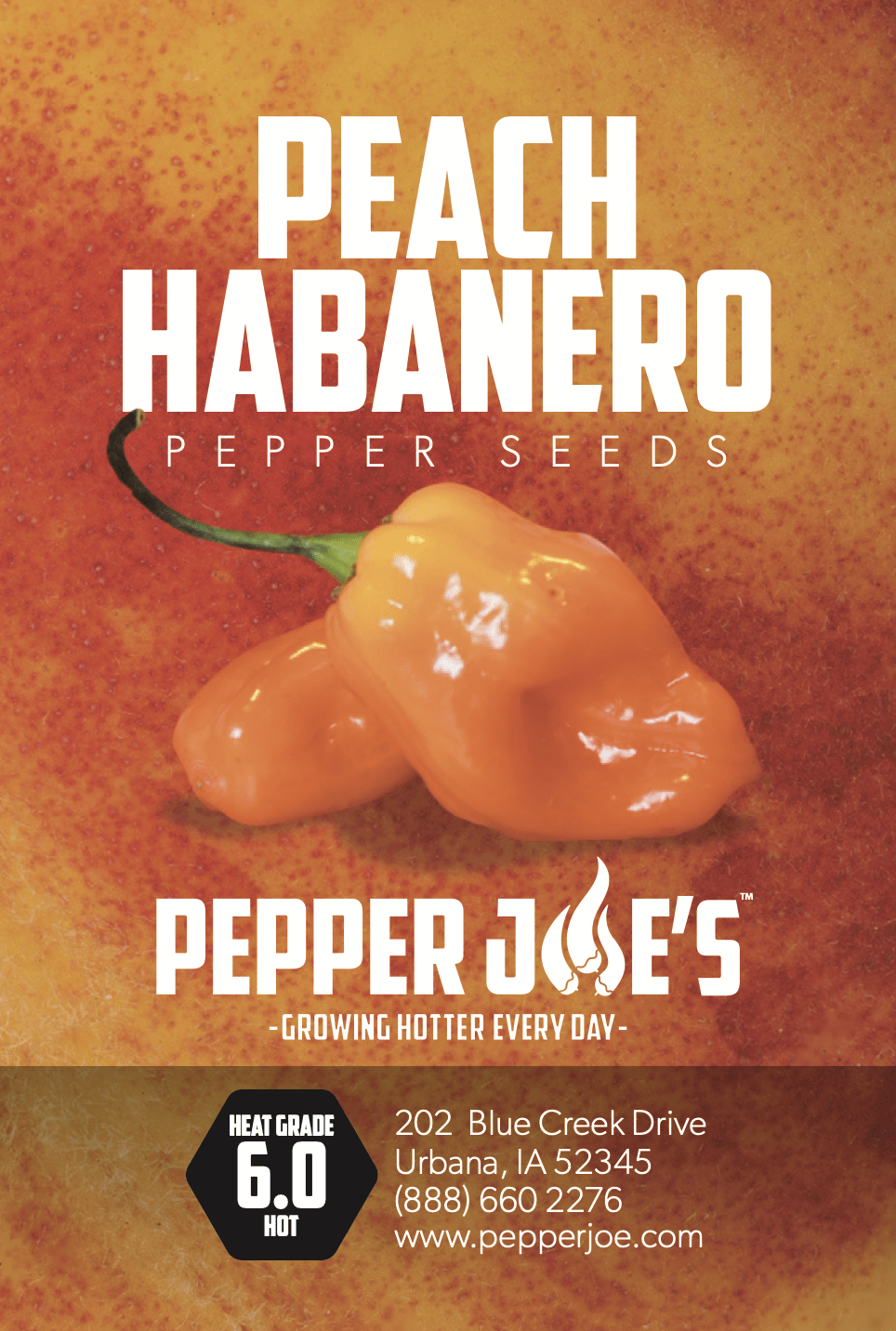 Awesome healthy seeds
Such a wide selection to choose from and I had a 95% success rate on sprouting.
Doing great thanks!
I ordered these as well as a few others and they sent like 100 seeds it said low germination rate. Got a handful of seeds starting to pop and they look healthy. Thanks for the great seeds
Big producer
Customer service was great! Received poor germination on these and Pepper Joe had a replacement in the mail before I could even fully explain what was going on. If you ever have any issues with PJ's make sure you give them a call, they bend over backwards for their customers. Anyway ended up with 9 healthy plants that produced a ridiculous amount of pods!