Regular price
$ 3.99
Sale price
$ 2.99
Unit price
per
Sale
Coming Soon
Description:

A rare heirloom variety from Northern Spain, the Piquillo pepper means "little beak" in Spanish, used to describe this pepper's shape.

Grow these pepper plants in your garden and watch the sprout to 3 ft. tall, producing many of these 2-1/2" long pods that are smooth, shiny, and taper off to a point. You'll want to harvest these peppers when they turn red for the best flavor, as these peppers ripen from green to their final red color.

The Piquillo pepper is a tangy red pod that provides a smoky, sweet flavor and lightly simmering heat. There are several ways to incorporate Piquillo Peppers. You can fry, roast, or leave it raw, but roasted Piquillo peppers offer sweetness and flavor to many meals. The peppers have a type of firmness that is perfect for stuffing them into your meals because they have that nice crunch. Pick up some of these pepper seeds today!

Species

: Capsicum Annuum

Heat Level

: 500-1000 SHUs

Type:

Mild
Flavor: Sweet


Origin

: Spain

Pod Size: 3"
Plant Height: 3 ft.

Days to Harvest:

85 days.

Add more Mild Pepper Seeds to your growing list! We also have a wide variety of other seeds in our Pepper Seed Collection for you to choose from.

Specifications:

Heat Level:

Plant size: 3 ft.
Pod size: 3"
Origin: Spain
Species: Annuum
SHU: 500-1,000
Click here for all of our tips and videos to grow your peppers!
Click here for plant care instructions
View full details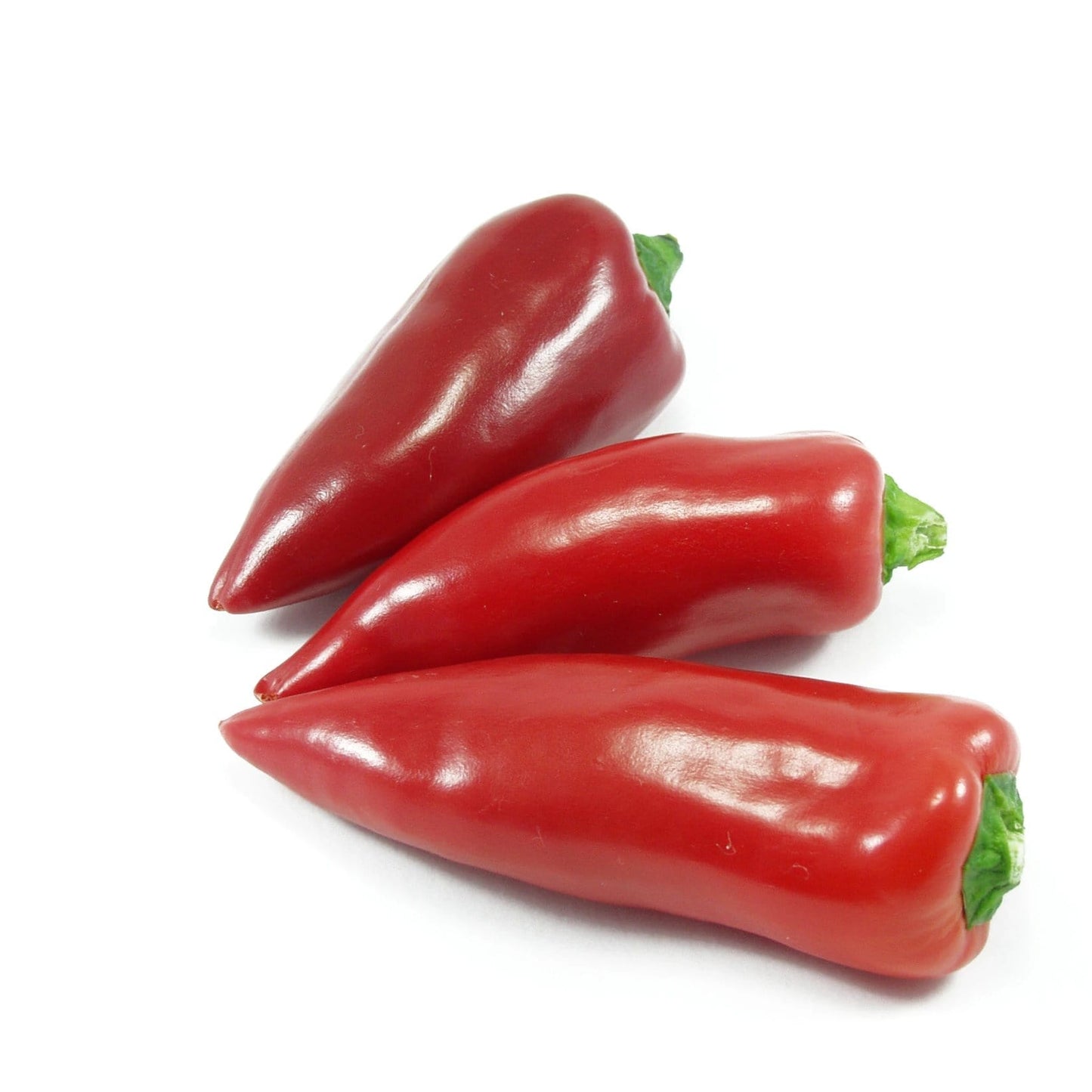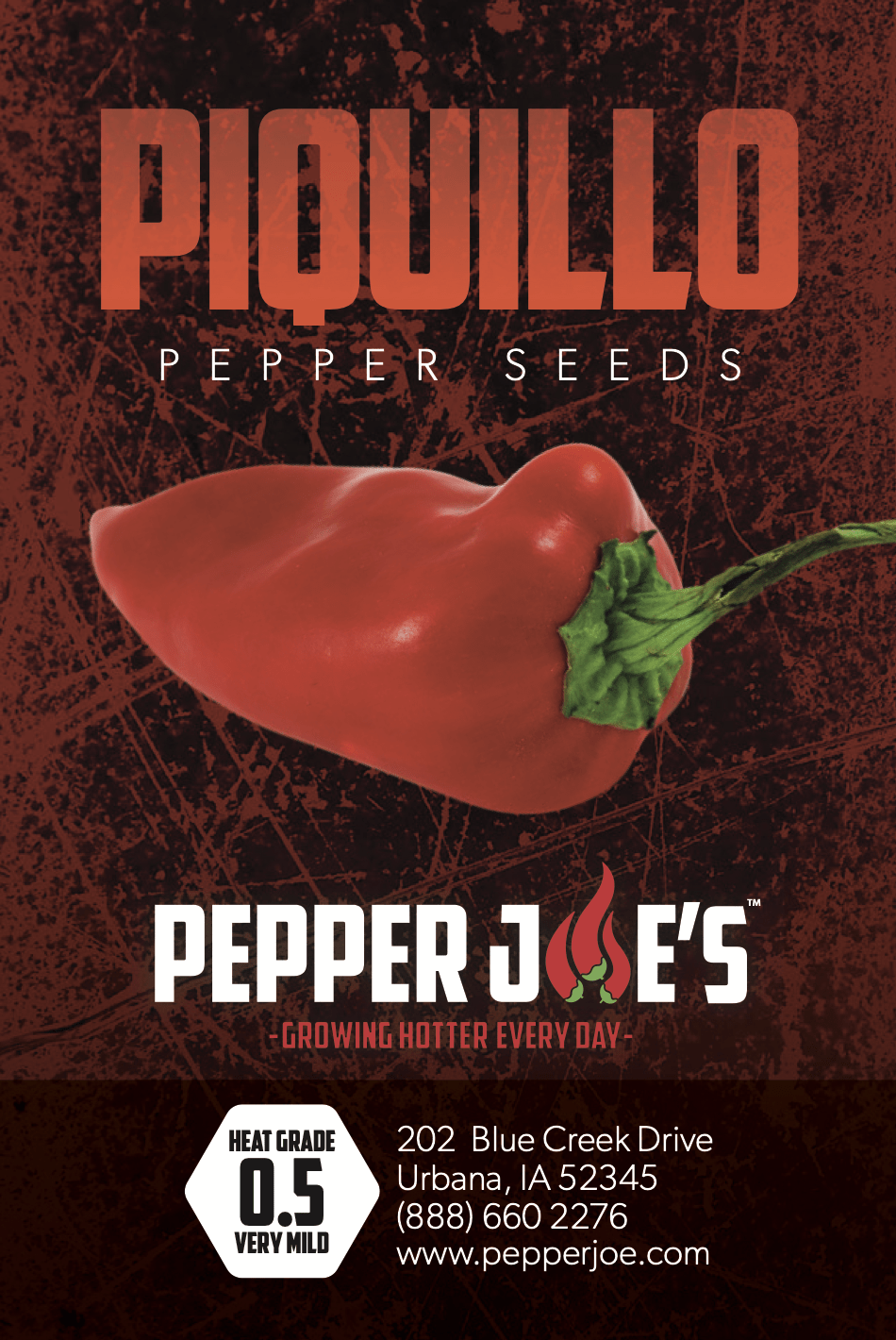 Failure, my bad
I dibbed my entire order of Piquillo seeds as soon as I got them. I would guess that I had a 90% plus successful germination rate. The seedlings were small but hardy. Unfortunately, one day that was predicted to be cloudy and mild, we left the greenhouse type lids on our seedlings closed while we went about our business away from home. The day cleard and became sunny and above average temperature. When we returned home we immediately checked our crop of seedlings only to find that thy had burned and were dead. After waiting a week to see if any of the seeds that hadn't germinated would sprout, we returned the seed starter soiless mix to our composter. Sorry to say that we lost not only the Piquillo peppers but 99% of all of our other peppers, tomatoes and flowers. At the late date of loss,we realized the futility of reordering new seed and them mature to the transplant stage to actually make it to fruition.
I will be ordering them again for next year.
10% germination
Had to buy another pack from another place, only 1 germinated.