Regular price
$ 4.99
Sale price
$ 3.99
Unit price
per
Sale
Coming Soon
Description:

Looking for a new Jalapeño variety that's prolific, fast-maturing, and compact enough to grow in hanging baskets? Give the Pot-a-Peno a try – there's a reason it was an All-American Selection Winner in 2021!

This attractive little compact Jalapeño plant grows up to about a foot-and-a-half tall, producing lots of spicy Jalapenos amongst the canopy of leaves. These pepper plants not only look great in hanging baskets or other patio containers, but they also make harvesting peppers much easier! Pot-a-Peno plants are small, but they can produce 35-50 of these 3-4" long jalapeños - that's a lot! Pods will mature from green to red and can be harvested at any stage of maturity. This is an early-maturing plant, so expect to see pods to mature to green in just 45 to 50 days and red in 60-65 days.

Pot-a-Peno peppers have the same spicy, fresh jalapeno flavors that are used in a wide variety of cuisines! Pick these peppers off any plant and use them for roasting, grilling, cooking, or drying. With a mild heat of 5,000 SHUs, you'll want to add these to any fresh foods for a little bit of heat. Get your Pot-a-Peno pepper seeds today!

Species: Capsicum Annuum
Heat Level:

5,000 SHUs
Type: Mild

Flavor:

Spicy

Origin: USA
Pod Size: 3-4"
Plant Height: 1-1.5 ft.
Days to Harvest: 45-65 Days

Want more seed ideas? See our full selections of Sweet Pepper Seeds and Mild Pepper Seeds, and save with our exclusive deals on Pepper Seed Bundles.
Specifications:

Heat Level:

Plant size: 1-1.5 ft.
Pod size: 3-4"
Origin: USA
Species: Annuum
SHU: 5,000
Click here for all of our tips and videos to grow your peppers!
Click here for plant care instructions
View full details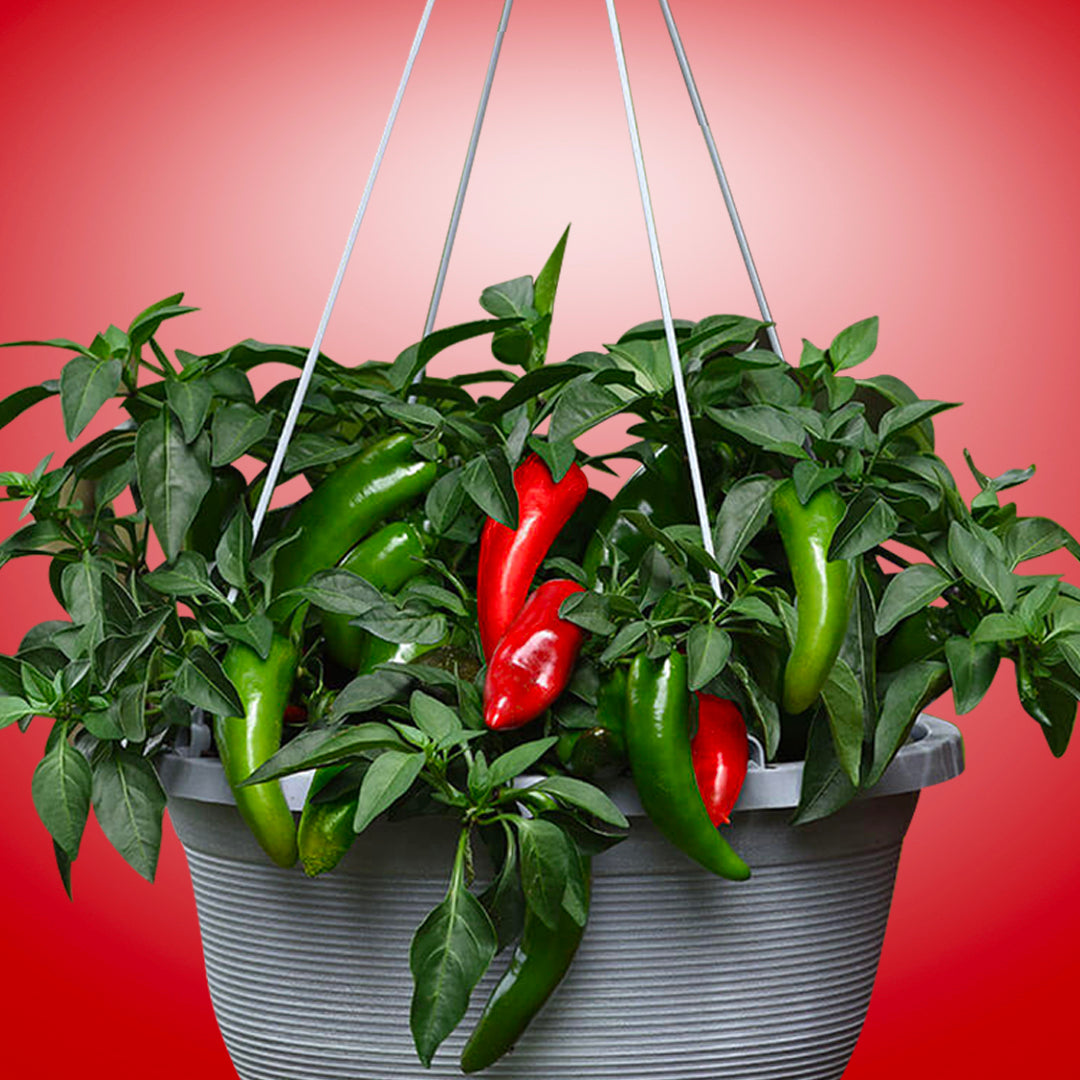 Growing
To early to tell about the plants but the seeds all germinated so so far so good!!
Pot a peno
I started 4 seeds in their own cells and all have germinated! Off to a great start
Pot a peno
Seeds came fast already planted and 100% of the seeds came up. Can't wait to pick peppers. Thank you so much.