SKU: Seeds-PurpleTiger-10
Regular price
Sale price
$ 5.99
Unit price
per
Sale
Coming Soon
Description:

The Purple Tiger is one of our most anticipated rare and exotic pepper seeds, and it's easy to see why. These plants contain excellent ornamental qualities but bear some one-of-a-kind fruits that can be used in a variety of different ways.

These plants are short and compact, barely reaching 2 ft. in height. Pods will reach around 1" in length and start green before changing to a rare purple color with red stripes, then finally to its mature red color. This change makes Purple Tiger pepper plants a fascinating ornamental variety, but it also has its uses in the kitchen.

The heat levels of Purple Tigers are 2-4 times hotter than Jalapeno peppers. Their chili-hot flavor can be useful to make sauce, cook with other meats and vegetables, or ground up into a chili pepper powder.

Species: Capsicum Annuum
Heat Level: 5,000-10,000 SHUs
Type: Mild to Medium Hot
Flavor: Spicy
Origin: USA
Pod Size: 1-2"
Plant Height: 1.5-2 ft.
Days to Harvest: 90 Days

Enjoy more of our pepper varieties by browsing through our expansive Pepper Seed Collection!
Specifications:

Heat Level:

Plant size: 1.5-2 ft.
Pod size: 1-2"
Origin: USA
Species: Annuum
SHU: 5,000-10,000
Click here for all of our tips and videos to grow your peppers!
Click here for plant care instructions
View full details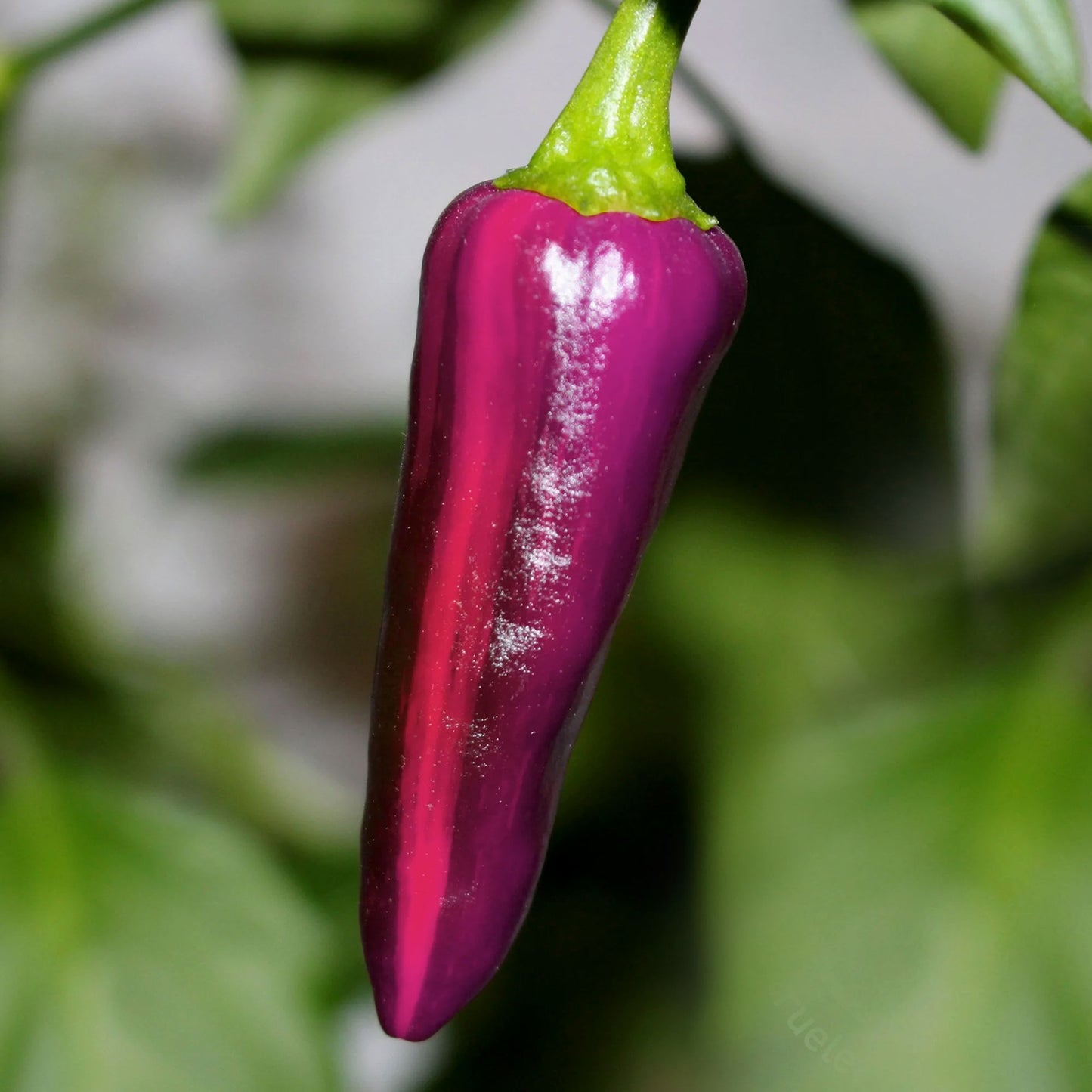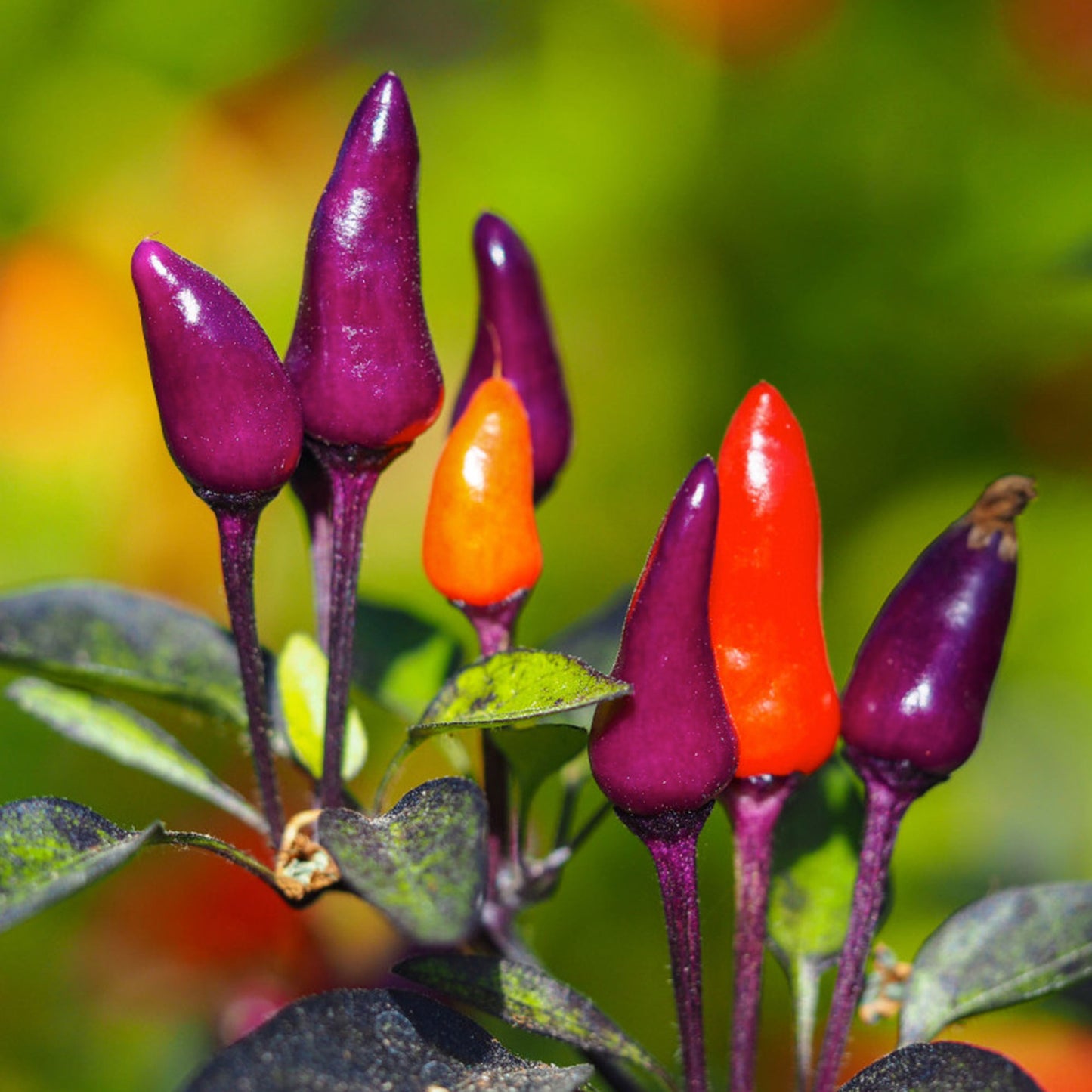 Good germination rate, fair price.
We'll see if they can survive Texas heat.
I have 100% germination so far. Thank you
pepper
little seeding, growing :-)