SKU: Seeds-SepiaReaper-Nyde-10
Regular price
$ 6.99
Sale price
$ 6.99
Unit price
per
Sale
Coming Soon
Description:

This is an exciting new cross between the bold Sepia Reaper hybrid and the Pimento De Neyde pepper! You'll find that these produce some gorgeous and glossy red-hot peppers.

These bushy pepper plants are easy to grow and stand around 2-3 ft. tall. They produce dozens of these smooth little fruits. The colors start out a dark green, then ripen to a blackish-purple, and then to its bright red that stands out amongst the plant's dark foliage.

These peppers have a surprisingly sweet flavor to them, but come with an intense rush of heat! With its appetizing aroma, you'll want to add these peppers to your next chili powder, hot sauce, or even salsa.

Please Note: This new variety is still unstable. Your grow results could vary in terms of shape, size, and color.

Species: Capsicum Chinense
Heat Level: Estimated 1,000,000+ SHUs
Type: Super Hot
Flavors: Sweet
Origin: Unknown
Plant Height: 2-3 ft.
Days to Harvest: 90-100+ Days

Looking to grow your own super hot peppers? Check out our Super Hot Pepper Seeds and Super Hot Pepper Plant collections!

Set your taste buds on fire with our Super Hot Snack Bundles and Spicy Snack Bundles!
Specifications:

Heat Level:

Plant size: 2-3 ft.
Origin: Unknown
Species: Chinense
SHU: 1,000,000+
Click here for all of our tips and videos to grow your peppers!
Click here for plant care instructions
View full details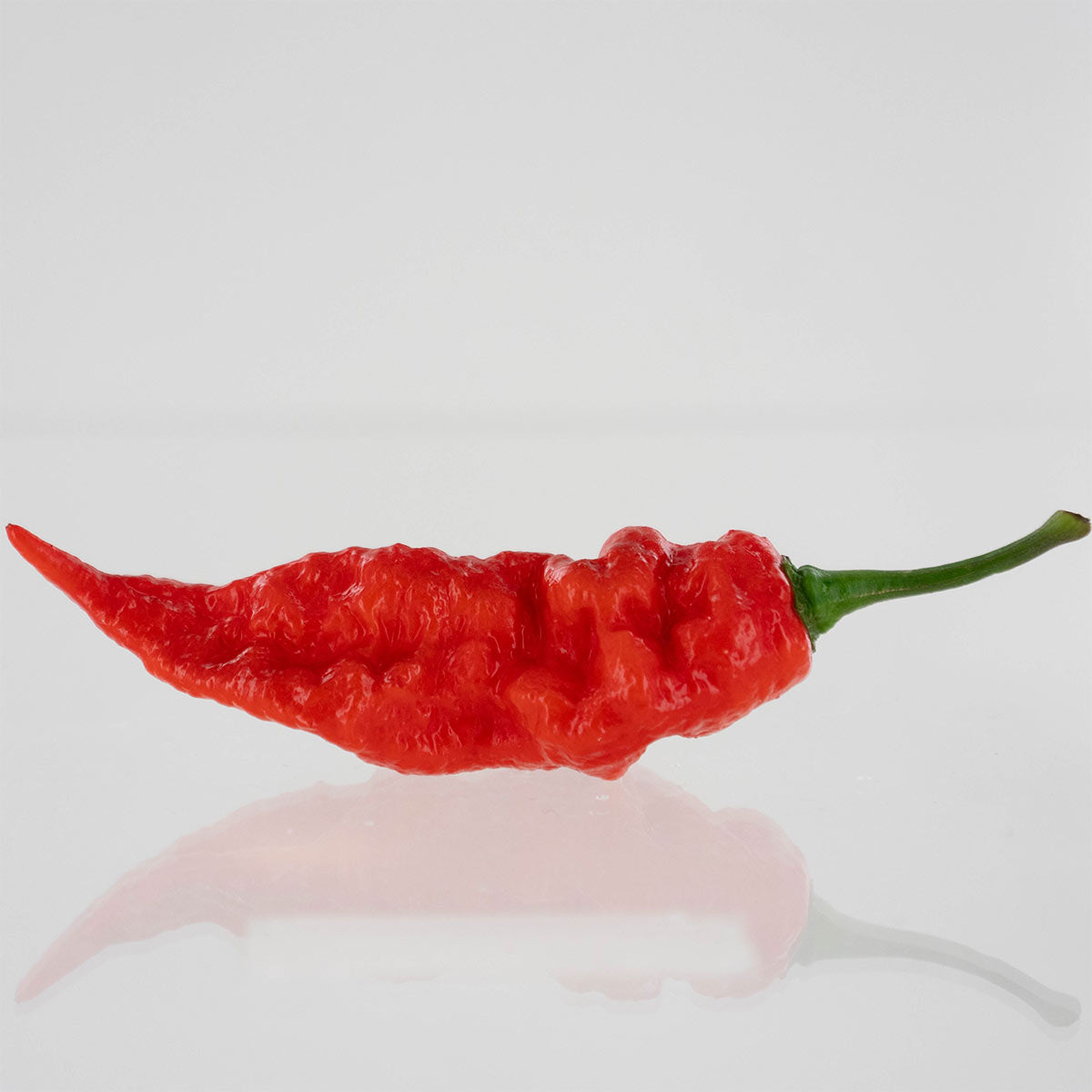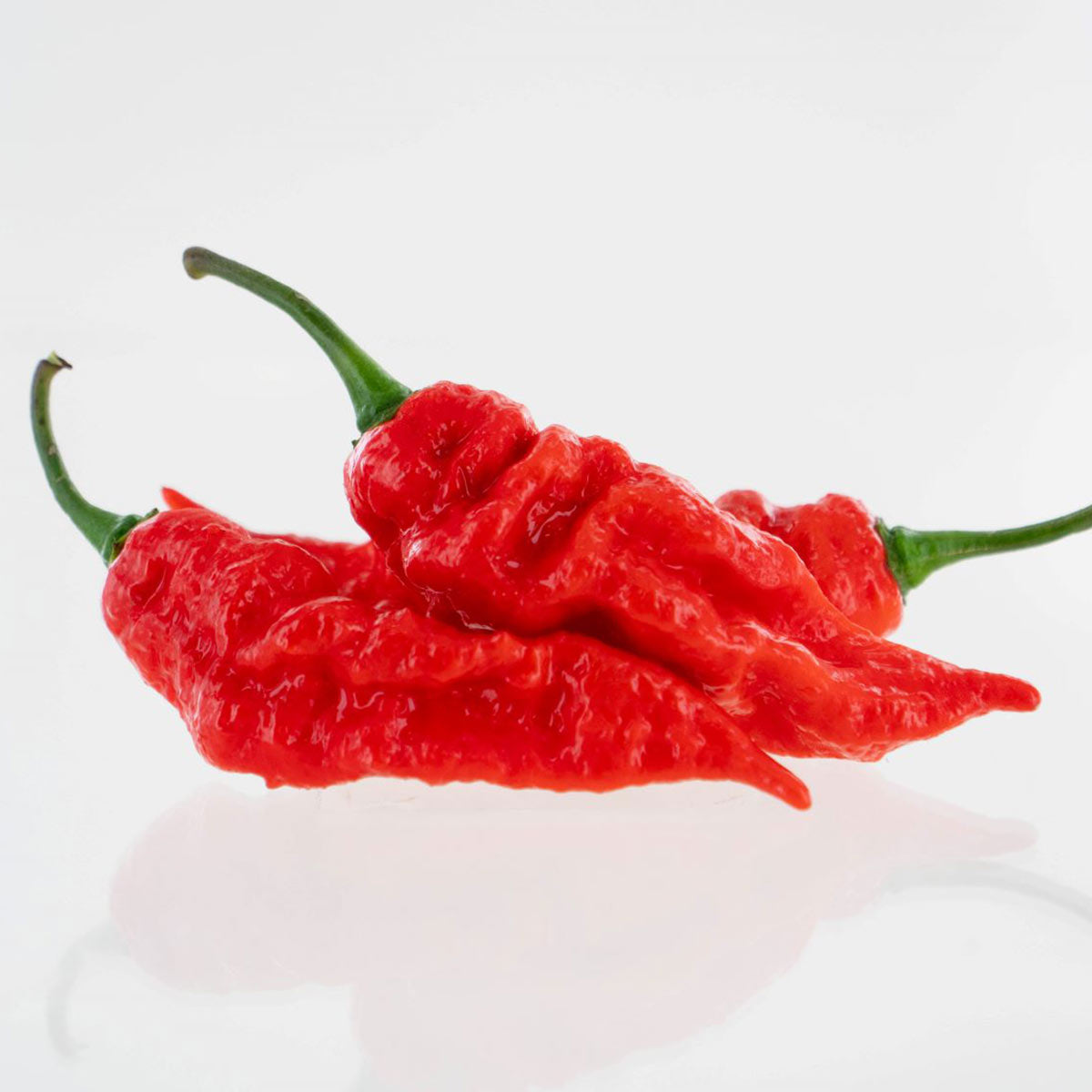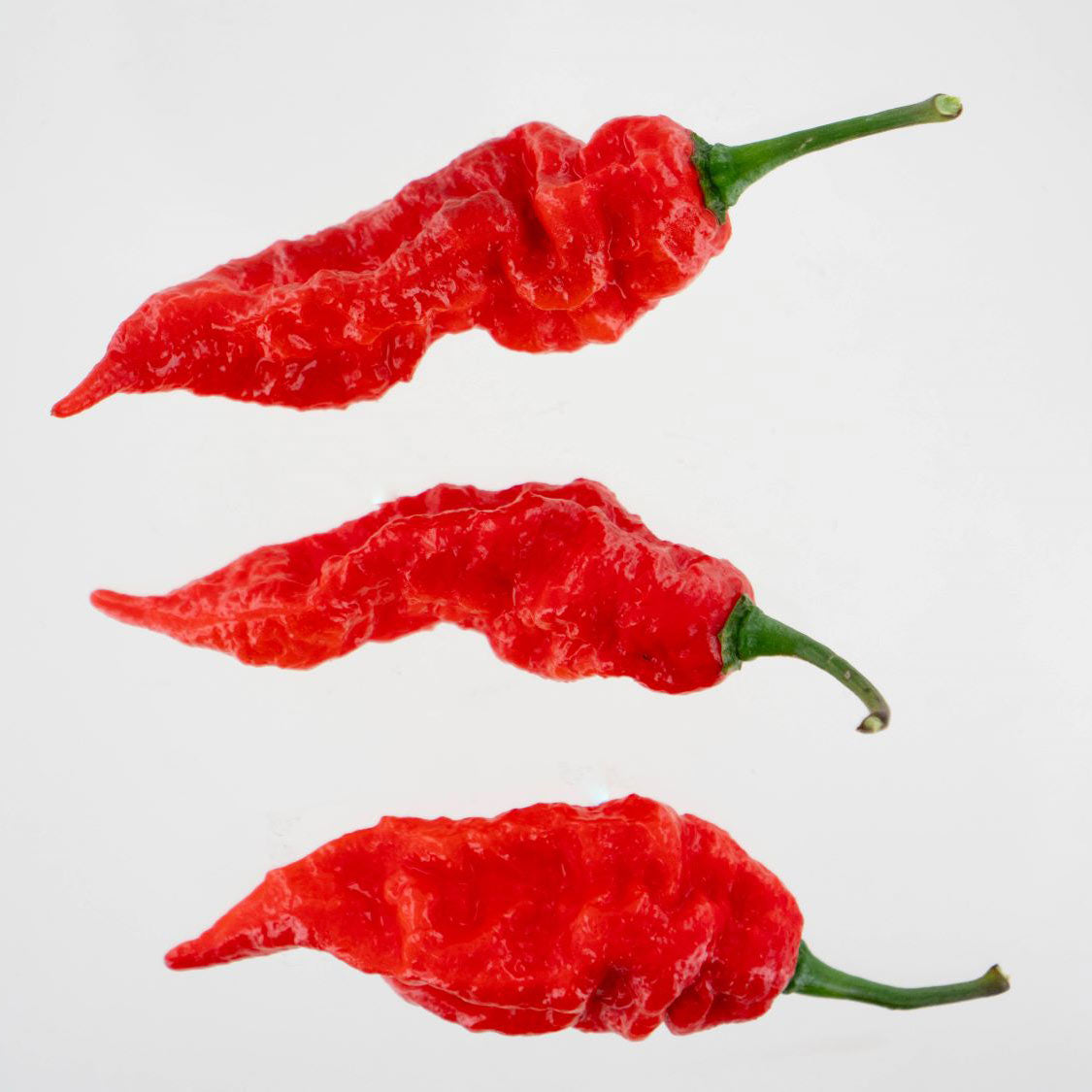 Sepia Reaper
I am growing 9 varieties of peppers this year. Planted 03/15/2023. I use a propagation mat with thermostat and a grow light. The Sepia Reaper were the first to germinate only 5 days after planting. 100% germination
Sepia Reaper x Pimenta de Neyde Pepper Seeds
Seeds
Out of the three sepia reaper sees that I planted, all three came up one died immediately but the other two are still seedlings at this point. I do realize super hots are harder to grow than normal peppers so that was the expected. The mystery super hots, the five bonuses that I received out of the five two died after sprouting one is a seedling and two have nots developed roots as of yet for me to plant in soil. But I am still happy with the prospect of the seeds being good