Regular price
$ 5.99
Sale price
$ 4.99
Unit price
per
Sale
Coming Soon
Description:

Looking for some hearty peppers to grow in your garden? Look no further than the Sri Racha Pepper! A meaty, thick-walled variety that grows fast, these peppers are the perfect kind to add to any food – especially in a pinch!

Sri Racha pepper plants are fairly short and grow up to 2 ft. tall but produce good yields of 5" long shiny pods with smooth textured skin and very thick walls. These peppers are also easy to grow and mature earlier than other pepper plants, ripening from dark green to a deep red color.

The Sri Racha pepper is used to make its renowned condiment, but you can also use it for cooking and roasting. When these peppers are not being used, they work great for pickling and can be stored away for a long period. Give this pepper a go for your next growing season!

Species: Capsicum Annuum
Heat Level: 2,500 SHUs
Type: Mild
Flavor: Spicy, Tangy, Sweet
Germination Rate: 94%
Origin: USA
Pod Size: 5"
Plant Height: 2 ft.
Days to Harvest: 65-70 Days

Check out some of our Spicy Snacks & Condiments!

Looking to grow peppers with just the right amount of heat? View our Medium Hot Pepper Seeds!
Specifications:

Heat Level:

Germination rate: 94%
Plant size: 2 ft.
Pod size: 5"
Origin: USA
Species: Annuum
SHU: 2,500
Click here for all of our tips and videos to grow your peppers!
Click here for plant care instructions
View full details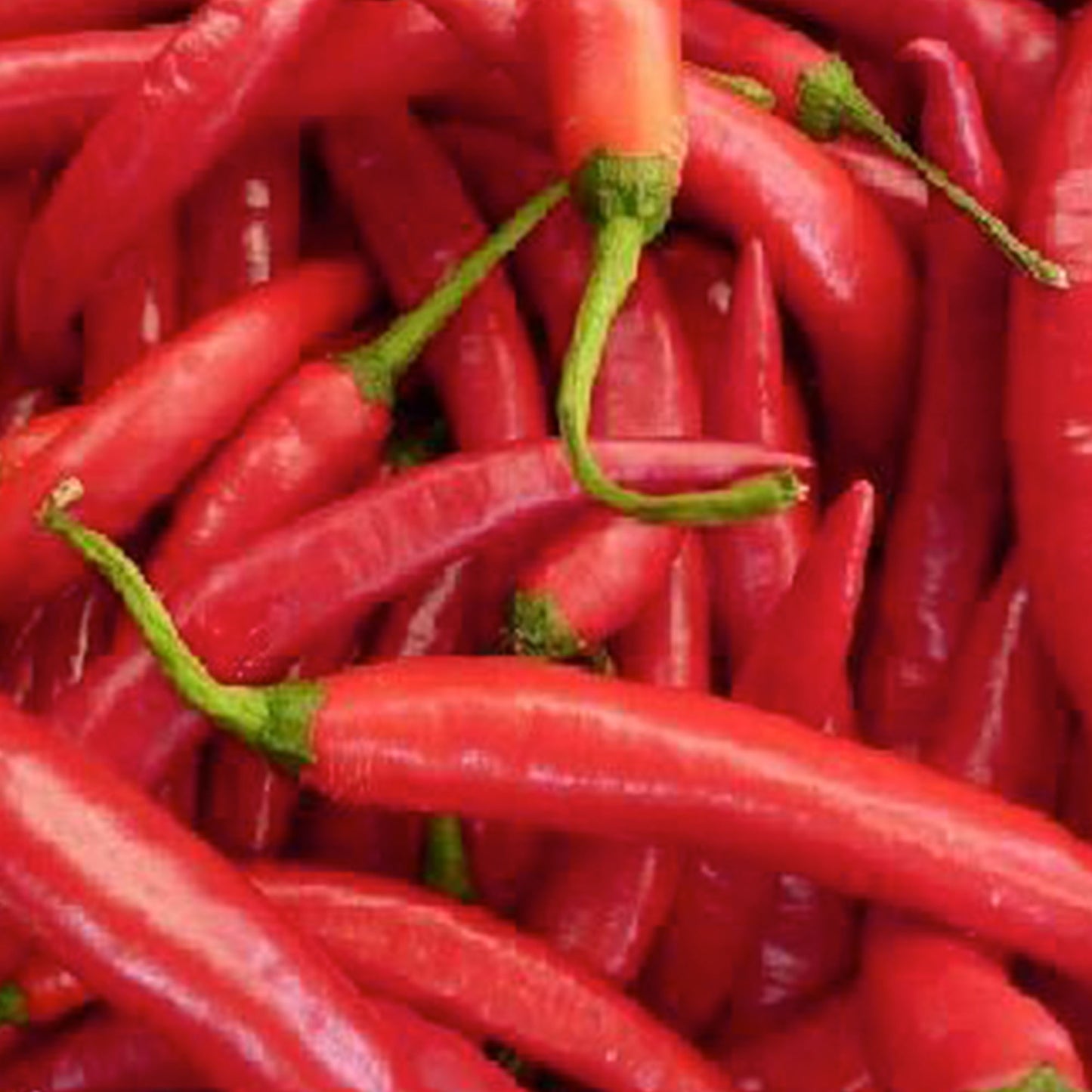 Aces
The germination rate was 100%. Great quality seeds and can't wait for the peppers.
Awesome Seeds! Quick Germination!
Very happy with my purchase. Usually I just buy cheap seed but this year I went for the best. Seeds sprouted within a couple weeks of planting and I had a 100% germ rate. I really just grow peppers for fun but as long as I do this'll be the spot to get my seeds.
Excellent germination
I am a first time gardener this year and decided to go all in on peppers. I had 20 different breeds and 6-10 of each breed. I know I know I went a little too crazy. With the Sri Racha seeds every seed germinated which I didn't have that good of luck with ever breed I planted. Since I had so many peppers when it came time to harden off I cut most the breeds down to 2 plants. After hardening off for 2 weeks these plants still looked good along with all the others so I planted in my raised beds that I made with extra lumber out of the barn and filled with native soil around a dozer deck so nothing high quality. The 2 days were the hottest days of the year in Arkansas and got to almost 90° and I had no shade cloths and I lost both Sri Racha plants and at least 1 of many other breeds as well. I think the quality of plants/seeds is great for the Sri Racha but my lack of experience, supplies and knowledge was most likely what caused these plants downfall. I do plan on ordering more next season and trying them again and hopefully with amending the soil, putting up 30% shade cloths I will have better luck.