Regular price
$ 5.99
Sale price
$ 4.99
Unit price
per
Sale
Coming Soon
Description:

If you love peach colors and amazing flavor as much as we do, then you'll love the Sugar Rush Peach Hot Pepper! Bred by Chris Fowler of Wales by open pollination of various varieties of Aji Peppers, he stumbled upon this (happy) accident, and we're so glad he did!

The Sugar Rush Peach pepper plant grows up to a staggering 5 ft. tall and stands above others in your garden. As they grow pods, you may want to stake this plant for additional support. Nonetheless, these are disease-resistant plants that protect the healthy growth of these 3-6" long, slightly-wrinkled pods. In fact, the Sugar Rush Peach pepper plants produce nearly 40 large pods each, so be prepared for bountiful harvests!

The pepper's flavors are identical to an Aji Amarillo but sweeter and have an amazing citrusy, sugar-sweet flavor with notes of apricot and peach and some unexpected smoky, complex heat. You may also notice muted undertones of tropical-like fruit when eaten raw. With estimated heat levels around 50,000-150,000 SHUs, these share similar heat with Habanero peppers. We recommend letting them grow to the fully ripened peach color as these hot peppers will without a doubt make the best hot sauces, salsas, and pepper jams. They are also great cooked, fresh, or pickled!

Species: Capsicum Baccatum
Heat Level: 50,000–150,000 SHUs
Type: Hot
Flavor: Citrusy, Sweet, Smoky
Origin: United Kingdom
Pod Size: 4-6"
Plant Height: 5 ft.
Days to Harvest: 90+ Days

Give your taste buds a run for their money and start growing some sensational Hot Pepper Seeds today!
Specifications:

Heat Level:

Plant size: 5 ft.
Pod size: 4-6"
Origin: United Kingdom
Species: Baccatum
SHU: 50,000-150,000
Click here for all of our tips and videos to grow your peppers!
Click here for plant care instructions
View full details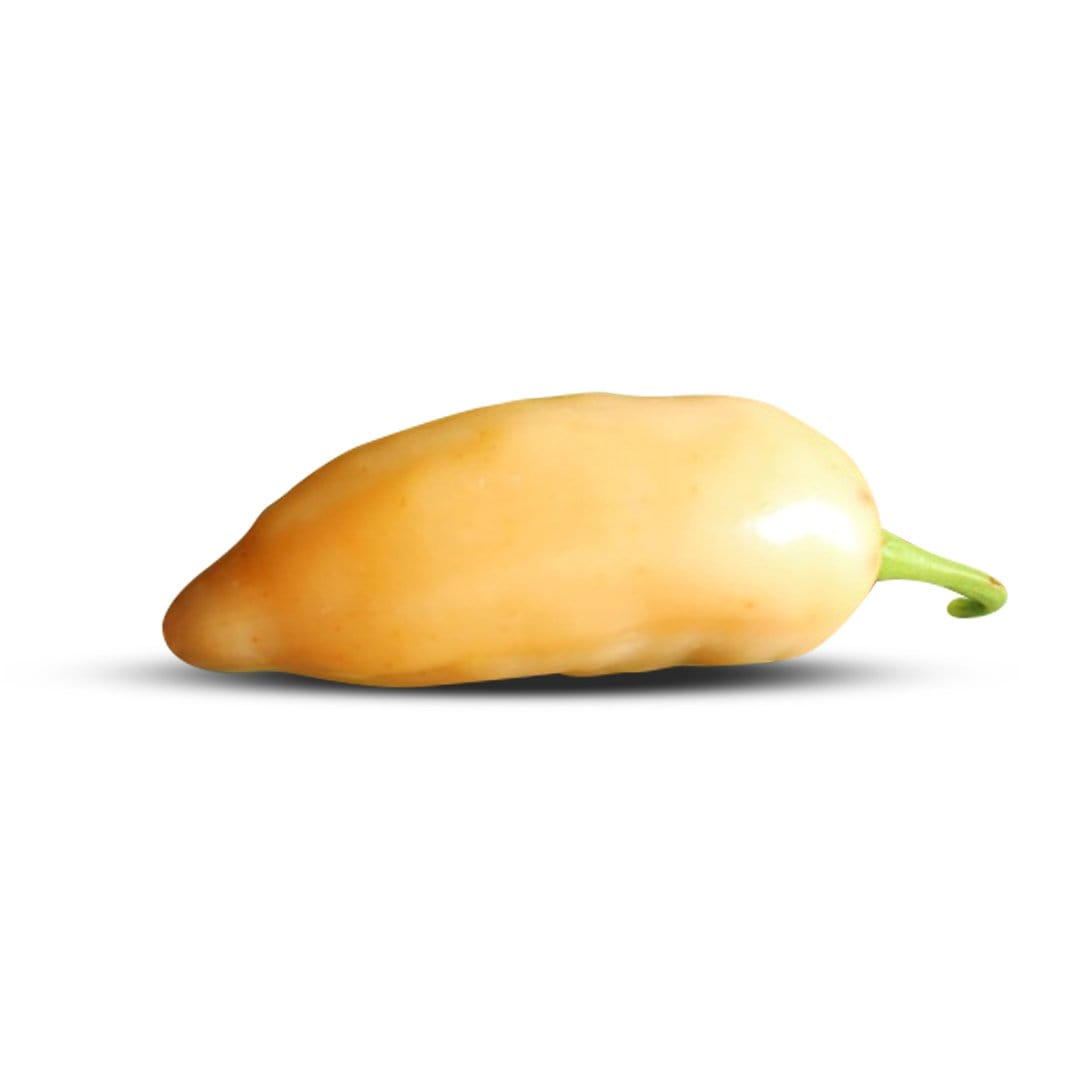 Joseph. greene
I planted 3 seeds not a one came up! Going to try again! I hope it's just me you guys get enough grief from folks who have never made a purchase! Lol
Germination
These peppers started awesome
In my indoor garden was curious if I should let 2 seeds go in one pot or remove the one that's not doing as good?
Thank you for taking the time to provide us with feedback. We are happy to look into this and provide suggestions. Please email customerservice@pepperjoe.com or call us at 888.660.2276 and we will take a look at this.
Sugar Rush Peach Pepper Seeds