Regular price
$ 4.99
Sale price
$ 4.99
Unit price
per
Sale
Coming Soon
Description:

Grow the World's Smallest Tomato with our Teaspoon Tomato Seeds! Also known as the Heirloom Currant Tomato, these are a darn-cute heirloom variety that looks more like a berry than it does a tomato! You'll be shocked at just how many fruits these plants produce - and how many you can consume!

These tomato plants produce high yields of these tiny fruits that stretch no further than a 1/4" in diameter. The round Teaspoon Tomatoes get their name from being able to put a half-dozen (or more) tomatoes on one teaspoon! These bright cherry-red fruits shine like no other, and harvesting these pods is also super rewarding!

You'll fall madly in love with the Teaspoon Tomato, with its juicy sweet and tart flavors. These work to top many pasta, pizzas, salads, and other fresh foods, or they make for an amazing tomato paste. The best way to consume these fruits is by popping them straight into your mouth!

This is an indeterminate tomato variety.

Species:

Solanum lycopersicum
Flavor:

Sweet
Origin:

Ecuador and Peru
Size:

0.25"
Weight:

<1

oz.
Days to Maturity:

70

Days

We offer more Tomato Seed varieties and other Companion Seeds – check them out today!
Specifications:

Pod size: 0.25"
Origin: Ecuador and Peru
Click here for all of our tips and videos to grow your peppers!
Click here for plant care instructions
View full details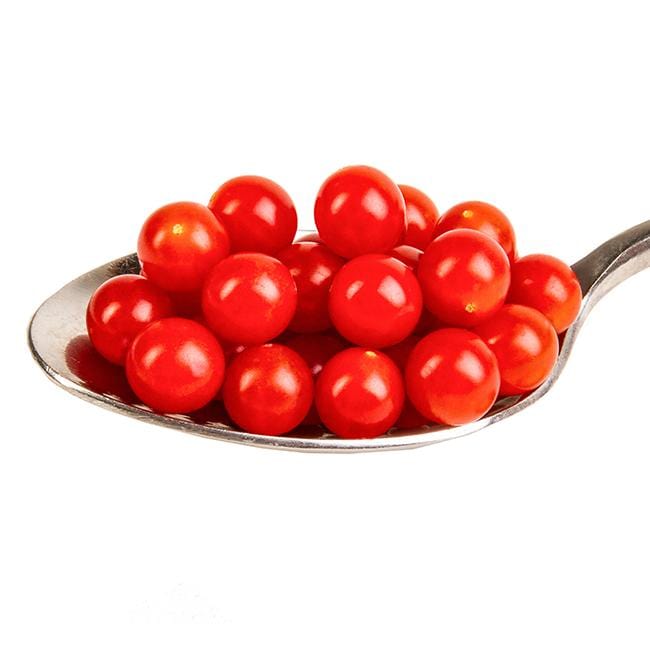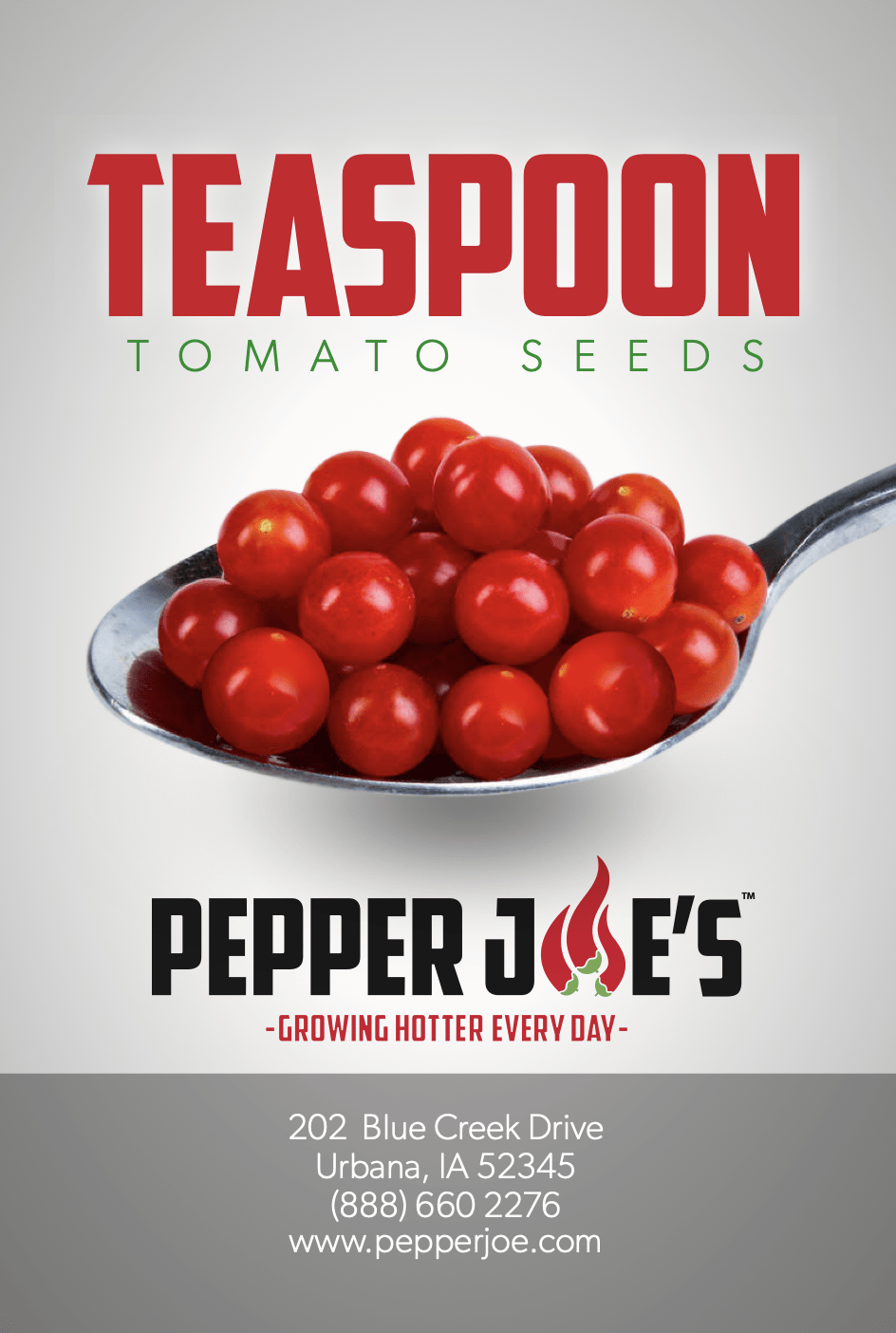 great little tomato everyone loves them
Great Flavor
Unfortunately there was only 1 plant that survived my wife's caretaking, and that feller was 1 beautiful plant, and tough as nails too as you'd have to be to survive that abuse. I got a handful of tomatoes off that plant before the lil guy succumbed to its wounds caused by the polar vortex, not my wife although she can be pretty cold but an actual winter storm.
Great flavor, 10/10 would buy again. Secretly I did purchase more and hid them away from my wife and winters icy grip and will plant them again in the spring.
A blast to grow! Survives anything!
I would suggest planting these in or around something you can isolate them with, because I planted one of these in a raised bed and it absolutely took over. Intertwined with all the other tomatoes and almost acted like a vine. The one I put in a pot was much more manageable.
As far as the fruit goes, it produced far before any of my other tomatoes, and produced faster than I could eat them. The skin is a bit thick, but the flavor was nice. Very easy to just throw on a salad or eat handfuls at a time.
Very disease/pest resistant, and required less water than any of the other tomatoes. On the 110+ days we had last summer, all the plants would wilt even with consistent watering. Not the teaspoon cherry though! Will probably plant one every year.