SKU: Seeds-WickedGhost-10
Regular price
$ 5.99
Sale price
$ 5.99
Unit price
per
Sale
Coming Soon
Description:

The Wicked Ghost F1 is a spicy hybrid of the infamous Ghost pepper, so you know it packs some serious heat! Originating from the U.S., this pepper is estimated to reach over 800,000 SHUs and contains a fiery chili flavor that's almost unbearable for our seasoned chili pepper lovers!

This extremely hot pepper plant grows to around 2 ft. tall and produces high yields of 2 1/2" long pods - more than other Ghost pepper varieties! These pods are shaped like miniature lanterns and may look wrinkly like Habaneros, but they have smooth and shiny skins to them. Wicked Ghost peppers mature to a deep red color with pointed ends like their parent strain.

Use Wicked Ghost peppers to make a great homemade chili powder, or to add to your soup, salsa, and other delicious meals. Be sure to use proper protection when handling these super hot peppers!

Species: Capsicum Chinense
Heat Level: 800,000+ SHUs
Type: Super Hot
Flavor: Sweet, Fruity, Fiery
Germination Rate: 89%
Origin: USA
Pod Size: 2.5"
Plant Height: 2 ft.
Days to Harvest: 90+ Days

Check out our Ghost Pepper Seeds and Ghost Pepper Plants to add to your garden! Or try some of our other Super Hot Pepper Seeds!
Specifications:

Heat Level:

Plant size: 2 ft.
Pod size: 2.5"
Origin: USA
Species: Chinense
SHU: 800,000+
Click here for all of our tips and videos to grow your peppers!
Click here for plant care instructions
View full details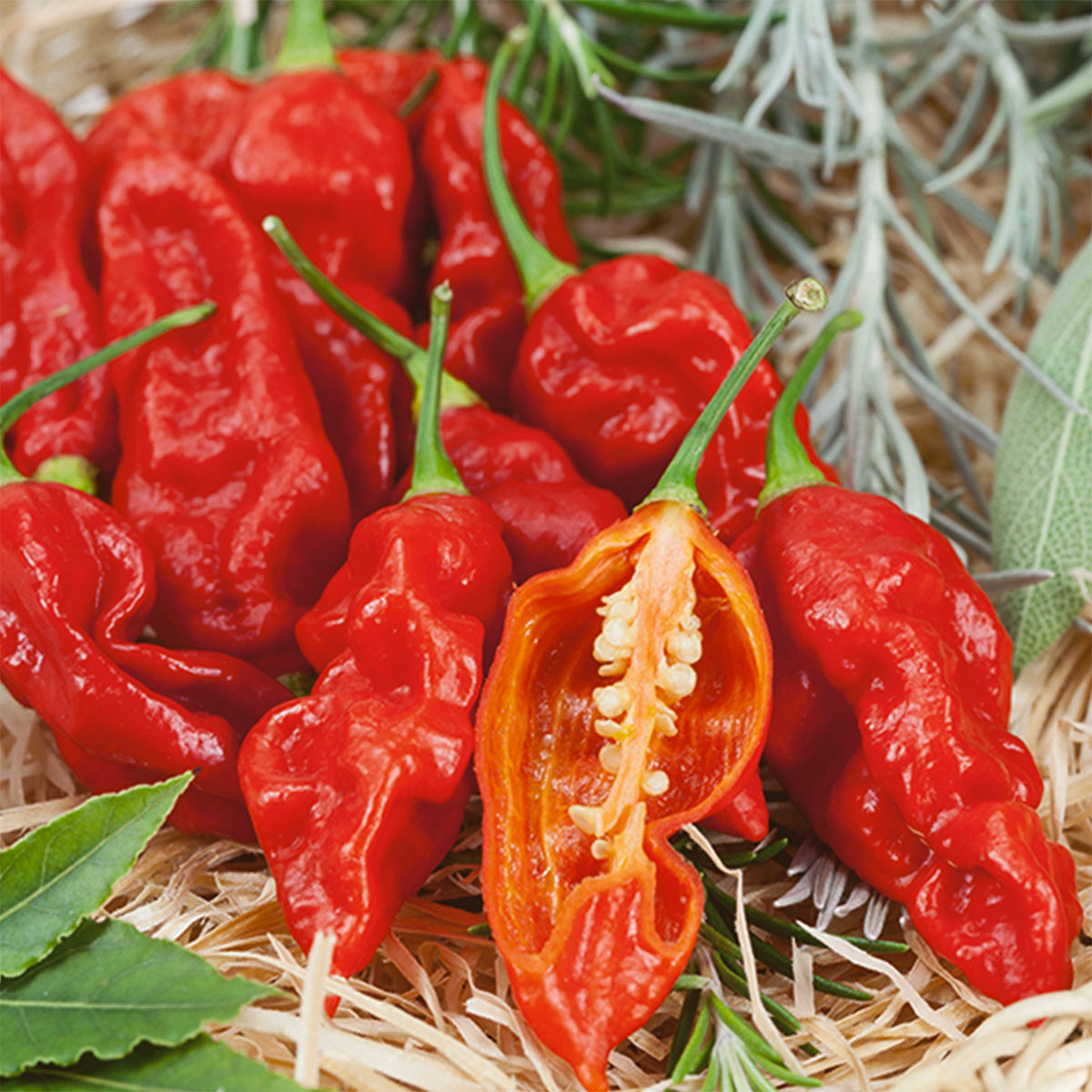 I'm on fire!!!
The best
Plants are exploding
It's going to be a very good year for peppers.
Thanks PEPPER JOE!!!
Great sevice
New to growing seeds so couldn't actually get my Carolina reapers to grow pretty sure all me. But service was great . Try again next year.
Great product
Just got the seedlings started and looking forward to a great harvest.