A great addition on eggs, toast, tacos, ice cream, and so much more.
Regular price
Sale price
$ 9.99
Unit price
per
Sale
Coming Soon
Description:

Description

This Blueberry Carolina Reaper Hot Sauce is dangerously delicious. We love it when an unexpected combination turns out to be an epic masterpiece. This bottle of blueberry hot sauce will blow you away with its sweet heat and a one-of-a-kind flavor combination. It starts with an explosion of sweet ripe blueberries followed by the mouth-melting heat of the iconic Carolina Reaper. After the burning heat hits your throat, the cool brown sugar, blueberries, and orange juice give you a hint of soothing relief that will keep you coming back for more!

Our Blueberry Reaper hot sauce is unlike anything, but liked on almost everything! Try it on pulled pork, chicken, ice cream, and so much more! This is a fantastic dessert hot sauce to add to anything and there are so many unexpected combinations that will blow you away. What will you enjoy this Blueberry Carolina Reaper sauce on?

Heat Level: 9.5/10

Size: 5 oz

If you love the Blueberry Reaper Hot Sauce or any hot sauce that has Reapers in it, then you'll definitely love the Pineapple Reaper Hot Sauce and Carolina Reaper Hot Sauce! Or, go for it all with our Reaper Hot Sauce Variety 3-Pack.

Want to grow the hottest Carolina Reapers in your backyard? Check out the Carolina Reaper varieties we carry!

Other Reaper Products:
Raging Reaper Chocolate Bar, Carolina Reaper Beef Jerky, Carolina Reaper Dried Pods, Carolina Reaper Powder, Pineapple Reaper Hot Sauce, Carolina Reaper Salsa

Try our Reaper Seed varieties:
Carolina Reaper, Peach Carolina Reaper, Chocolate Reaper, Yellow Reaper, CPR Chocolate Primo Reaper, Reaper Madness 4 Pack

Try our other Hot Sauce flavors: GARLIC HABANERO HOT SAUCE, GHOST PEPPER BBQ SAUCE, GHOST PEPPER HOT SAUCE, MANGO SCOTCH BONNET HOT SAUCE, PEACH VIDALIA ONION HOT SAUCE, SCORPION HOT SAUCE, and PEPPER JOE'S HOT SAUCE 2 PACK.


Ingredients

Ingredients

Blueberries
Apple Cider Vinegar
Orange Juice
Reaper Pepper Mash

(Reaper Peppers, Salt, Vinegar)

Light Brown Sugar

(Cane Sugar and Molasses)

Lime Juice

Scallion Puree (Scallions, Salt)

Cinnamon
Specifications:

Heat Level:
Click here for all of our tips and videos to grow your peppers!
Click here for plant care instructions
View full details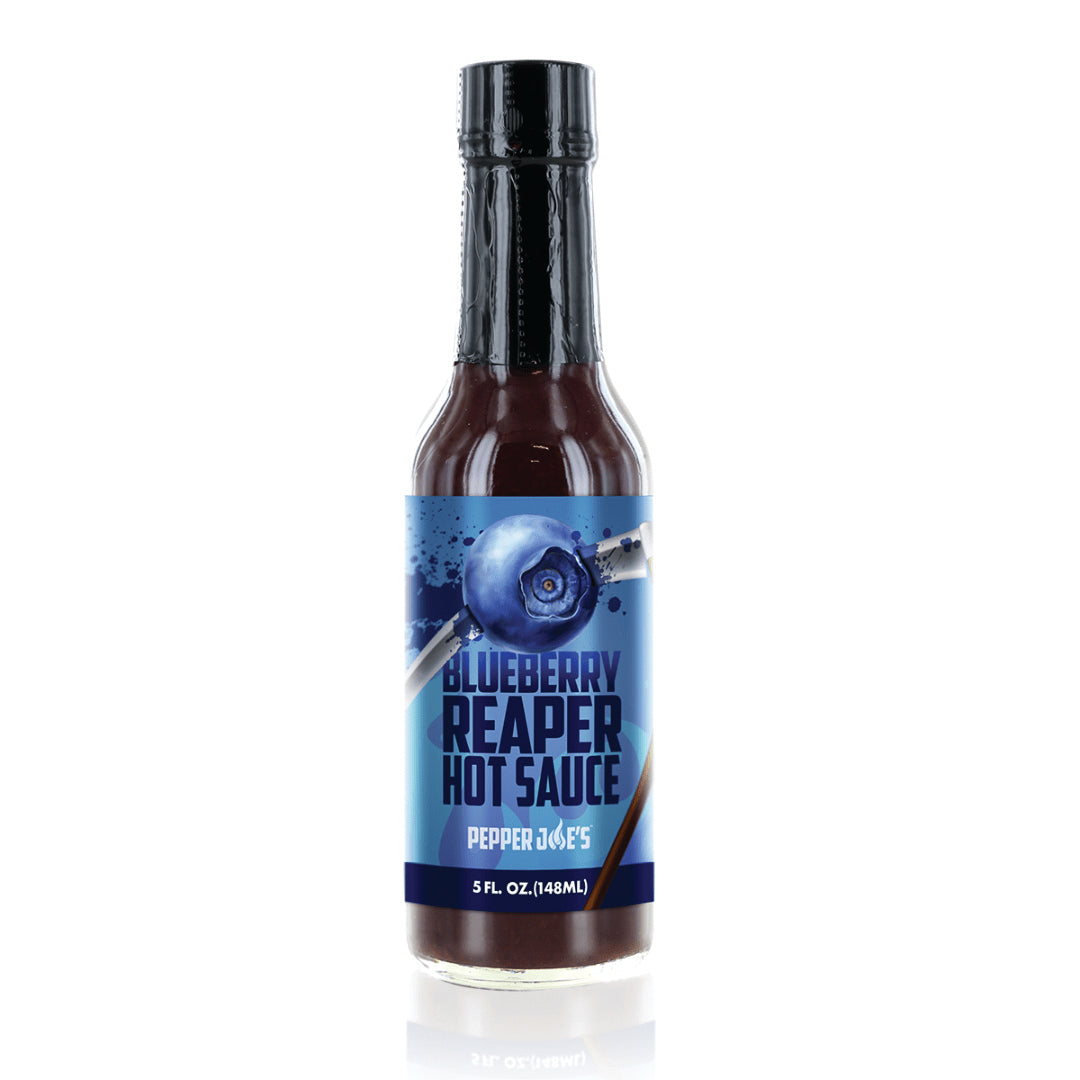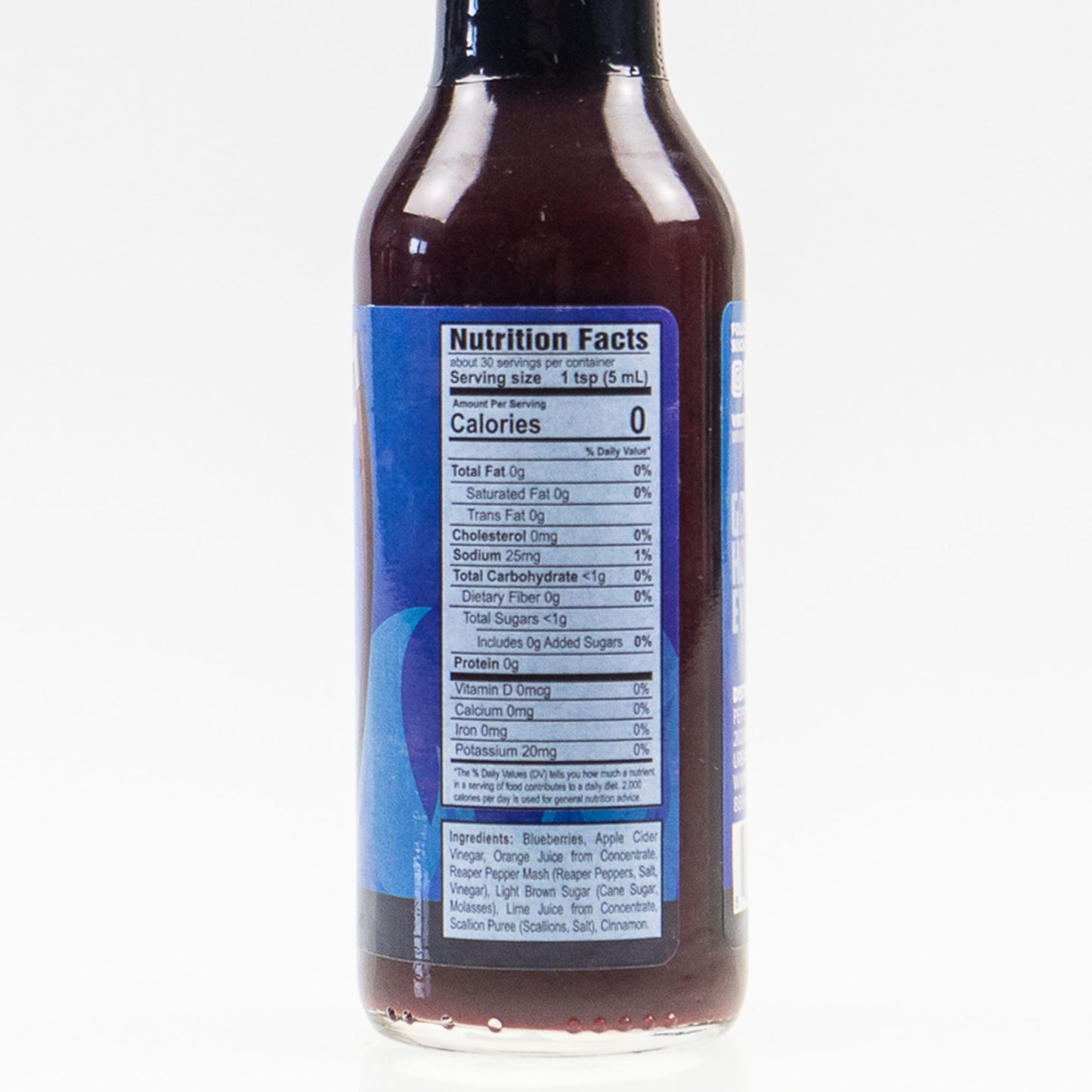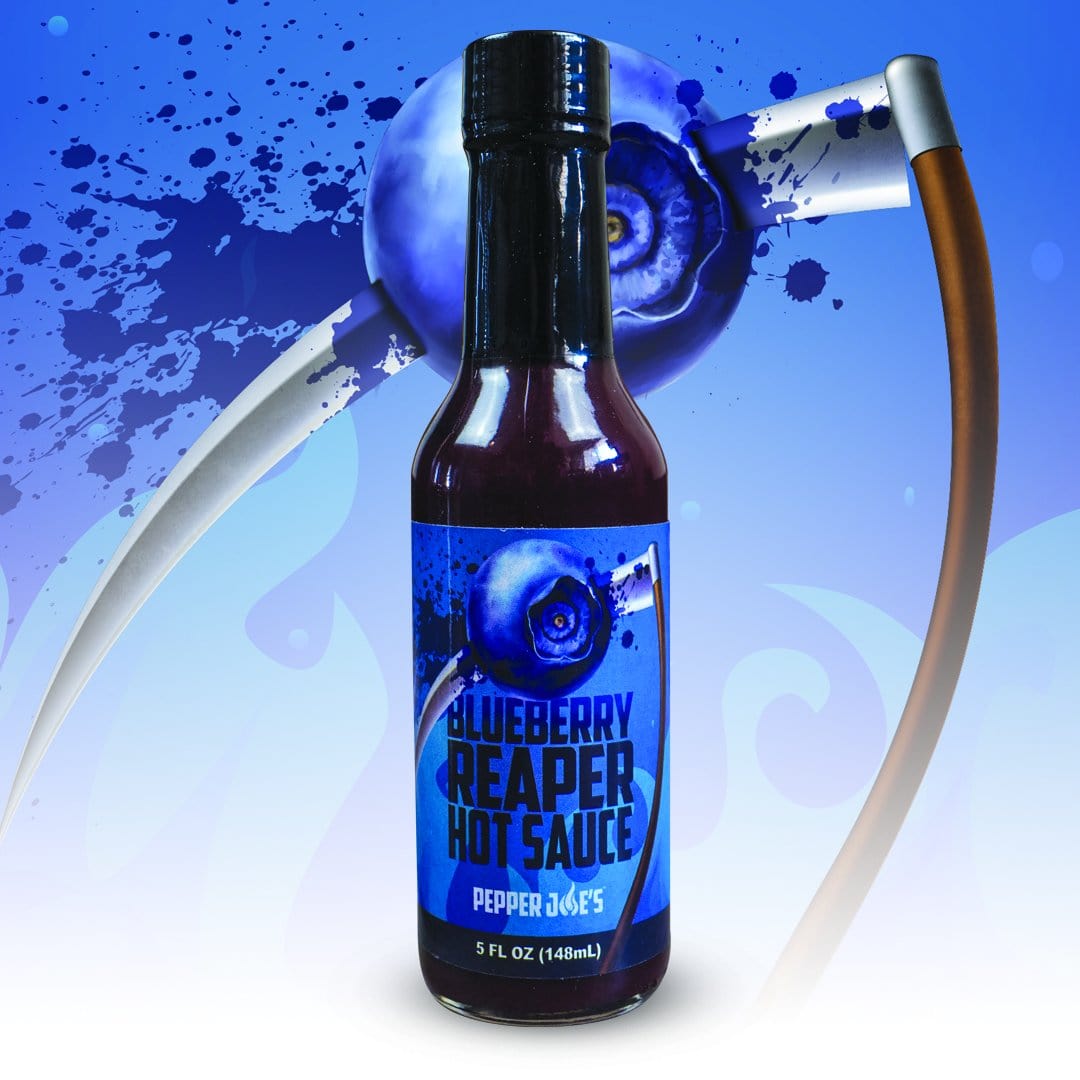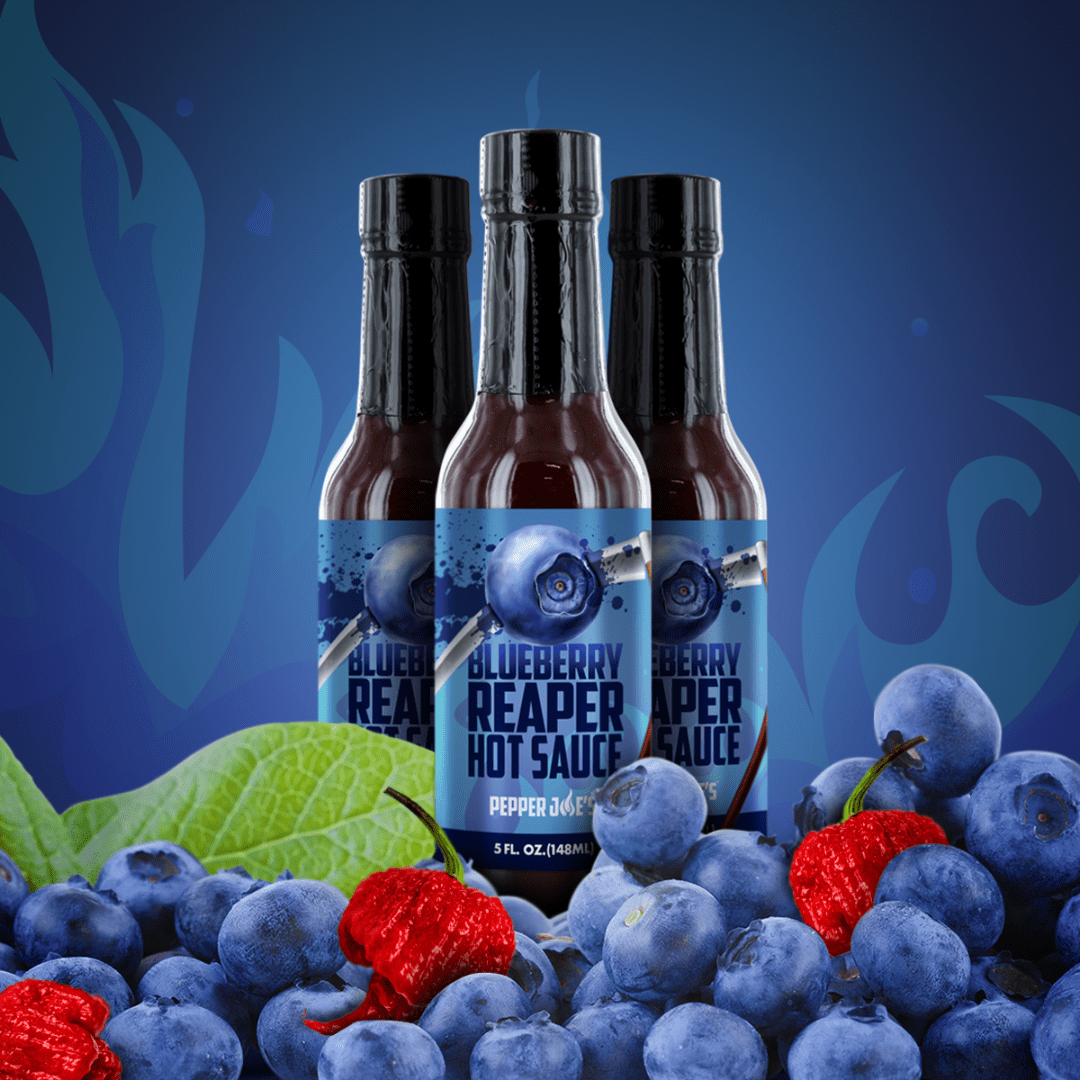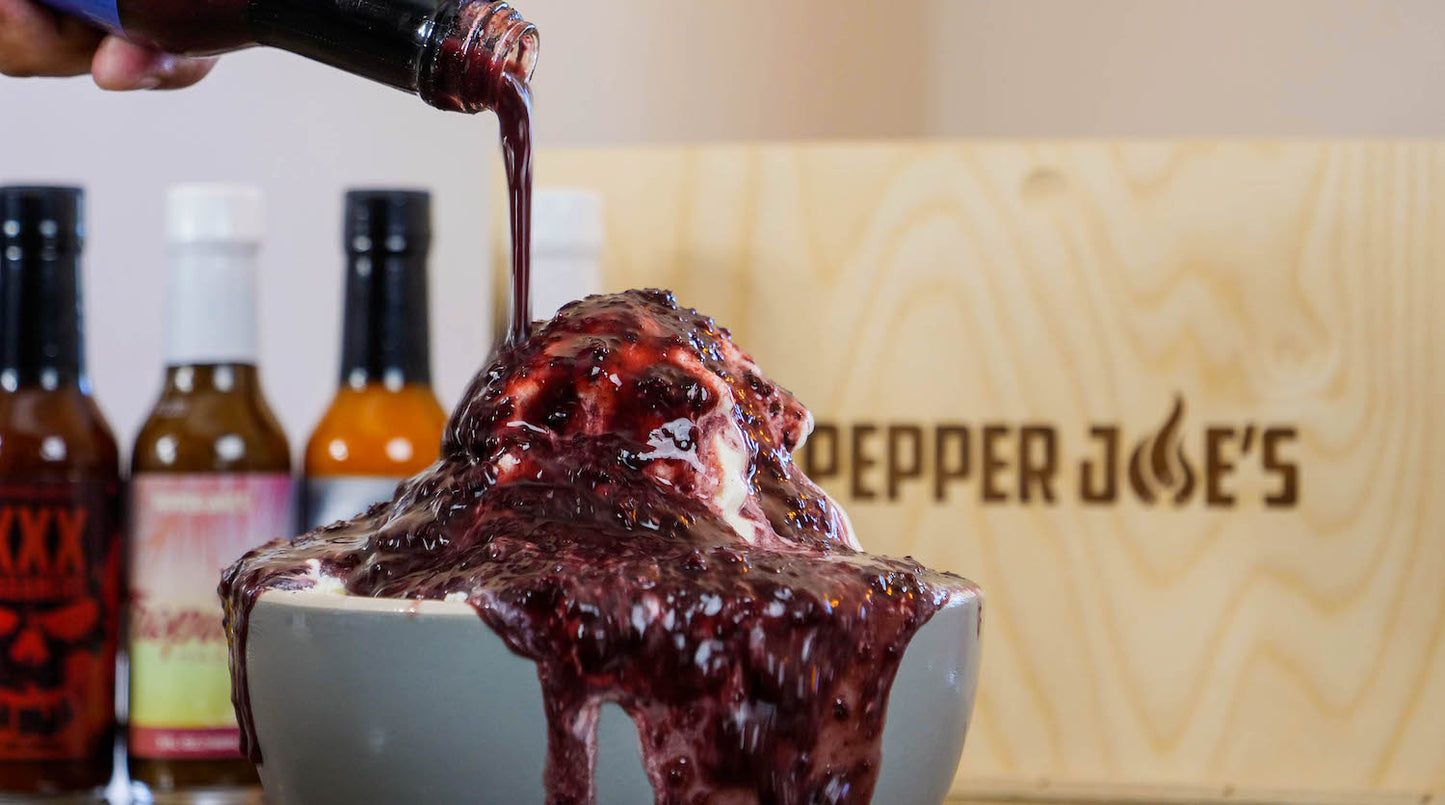 The best sauce around!
This is by far my favorite go to for anything. From breakfast to dessert this hot sauce will always brighten up a dish. I keep one around to use in baked beans. Three or four dashes and it takes the flavor of the beans to a whole new level without adding too much spice to overpower it.
Blueberry Reaper Hot Sauce
Primo sauce!
Superb flavor to heat balance. This will always be on my table.