Regular price
Sale price
$ 7.99
Unit price
per
Sale
Coming Soon
Description:

In 2013, The Guinness Book of World Records declared the Carolina Reaper the "World's Hottest Pepper." Our Carolina Reaper Seeds produce peppers with average heat levels of 1,569,300 SHUs, but individual peppers have been known to reach up to 2,000,000-2,200,000 SHUs!

Carolina Reapers are relatively easy to grow, but original seeds are difficult to find anywhere else! Watch as these pepper plants stretch up to 5 ft. tall and produce these fiery-hot red pods that look like they're caving in on themselves! The original Carolina Reapers feature little stingers like their super hot counterpart, the Scorpion pepper.

This infamous pepper has a fruity and sweet/hot aroma, with a pleasant undertone of chocolate/cherry taste. The flavor is certainly not sacrificed for the extreme heat. This pepper is a great value because a little goes a long way; a quarter pod will heat a full pot of chili or spaghetti sauce.

Species: Capsicum Chinense
Heat Level

: 1,569,300+ SHUs

Type

: Super Hot

Flavor: Fruity, Sweet
Origin

: USA

Pod Size: 2.5"
Plant Height: 5 ft.
Days to Harvest

: 90-150 Days

We have a wide selection of variants in our Carolina Pepper Seeds collection, as well as our page of Super Hot Pepper Seeds!

Want more Reaper products? We also carry Carolina Reaper Pepper Plants and Carolina Reaper Snacks & Spices to really crank up the heat!
Specifications:

Heat Level:

Plant size: 5 ft.
Pod size: 2.5"
Origin: USA
Species: Chinense
SHU: 1,569,300+
Click here for all of our tips and videos to grow your peppers!
Click here for plant care instructions
View full details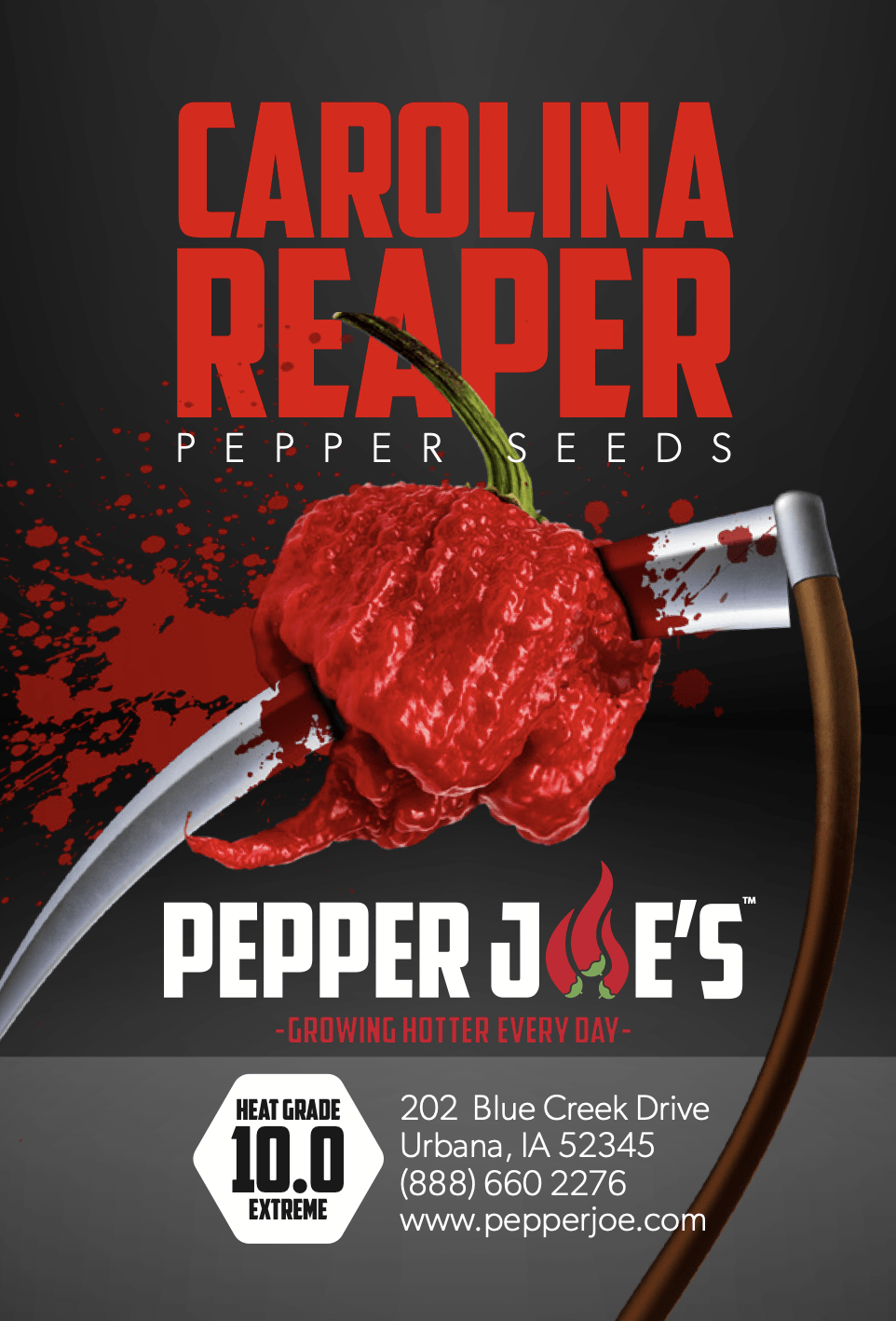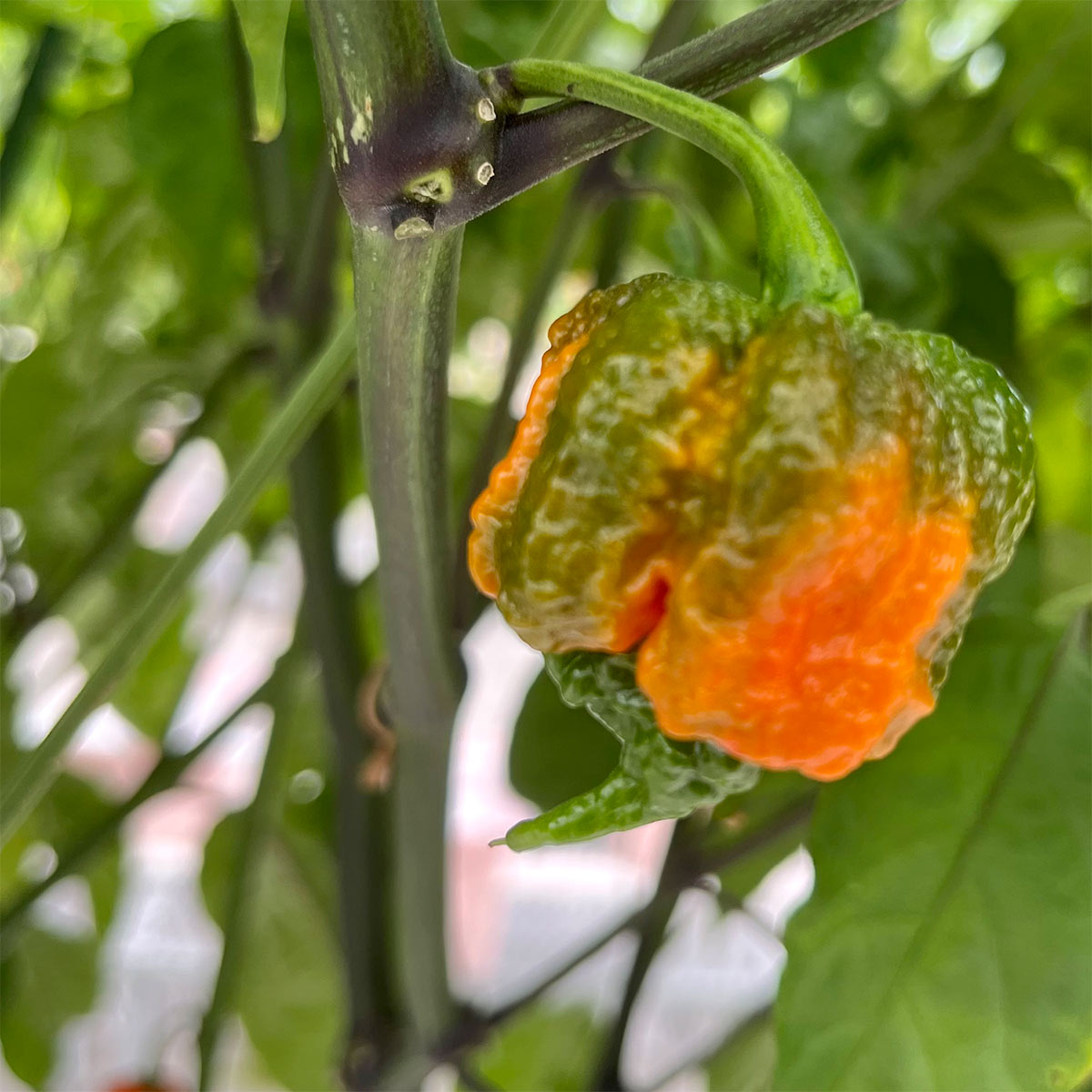 Very Excited. 10 Bought 100% Germination Rate.
I'm very excited that these turned out so well. All ten germinated successfully. I can't wait until these produce peppers, now for the hard part. Waiting.Thanks for getting me my money's worth on the hefty price tag. I was not disappointed.
Carolina Reaper
The plants are doing well, but the fruits are developing a black discoloration on the stem end of the peppers. It doesn't seem to be rot as the flesh seems to be firm under the discoloration. Any ideas what this is or if it is a normal part of maturation of the peppers?
Thank you for taking the time to provide us with a review. We would be happy to look into this for you. Please email a picture of your plants along with your order number to us at customerservice@pepperjoe.com.