Regular price
$ 4.99
Sale price
$ 3.99
Unit price
per
Sale
Coming Soon
Description:

The 7 Pot Jonah pepper is a larger 7 Pot variety that is assumed to be related to the Trinidad Scorpion pepper for its intense heat!

Grow these plants in your garden or in a pot and watch them grow up to 4 ft. tall. The peppers start as light green and mature to bright red with dimply textured surfaces. The pods can get as large as a Raquetball (around 2 inches) and sometimes grow a Scorpion tail.

The 7 Pot varieties are named for the ability to spice up 7 pots of stew with one pod. The 7 Pot Jonah packs more in both fruity flavors but also heat when compared to the 7 Pot standard. Use this pepper to spice up fresh or cooked foods and give them that spicy, fruity flavor you've been missing out on!

Species:

Capsicum Chinense

Heat Level

:

800,000–1,200,000

SHUs

Type:

Super Hot

Flavor: Fruity

Origi

n

: Trinidad & Tobago

Pod Size: 2"
Plant Height: 3-4 ft.

Days to Harvest

:

90-120

Days

Grow Super Hot Pepper Seeds right in your very own garden! We carry a nice selection of Growing Supplies to help keep your pepper plants in tip-top shape.
Specifications:

Heat Level:

Plant size: 3-4 ft.
Pod size: 2"
Origin: Trinidad & Tobago
Species: Chinense
SHU: 800,000-1,200,000
Click here for all of our tips and videos to grow your peppers!
Click here for plant care instructions
View full details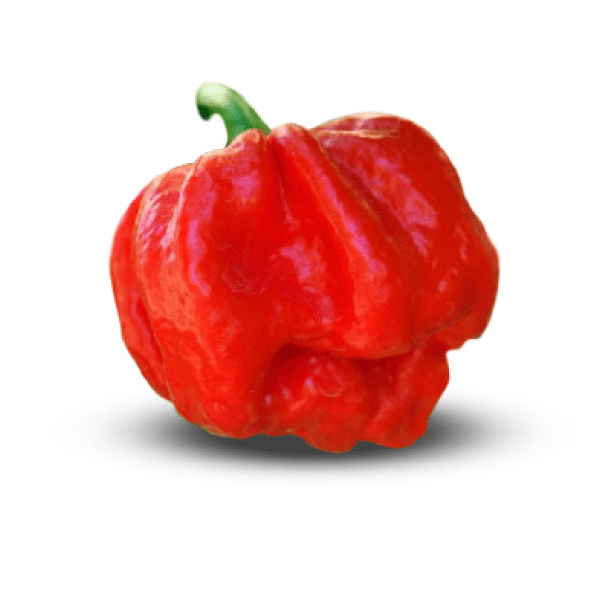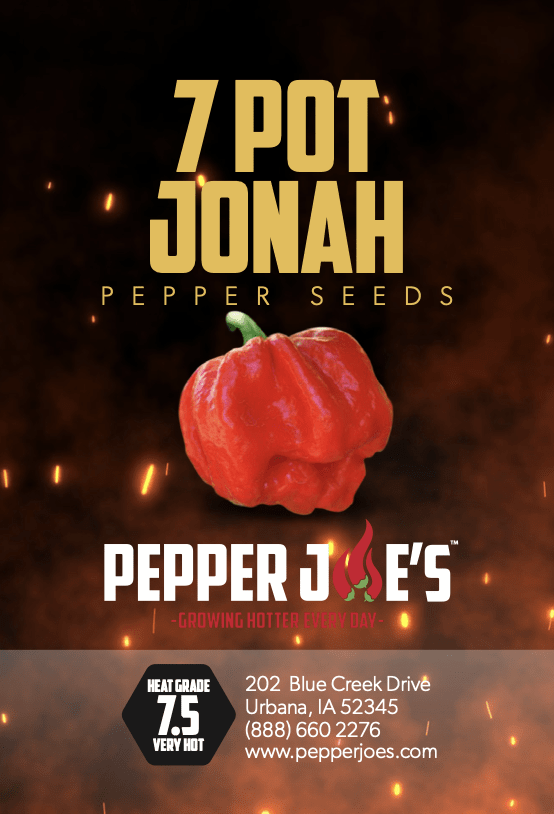 Still growing
I started them kinda early since it takes so long for hot peppers to start producing. All the seeds I started germinated, sprouted, and are now a couple of inches tall. I look forward to tasting them when they're ready!
2nd try just as bad
Pepper Joe's seeds do not germinate. Tried them a second year and altered my starting method. Still no luck. Frustrating and expensive.
Hello, hot peppers can be tricky to grow. Here is the process we follow and see 95% success rate across the board. They are very particular to soil temp requiring 80-85*. I hope this helps! Please give our customer service team a call at 888-660-2276 for additional questions.
https://pepperjoe.com/pages/gardening-tips-starting-peppers-from-seed