Regular price
$ 7.99
Sale price
$ 5.99
Unit price
per
Sale
Coming Soon
Description:

The Aji Charapita pepper, also known as the Wild Peruvian Chili Pepper, is a tiny pepper with blazing heat! These peppers are sold at very high prices to gourmet chefs around the world. Reports have said that it's the most expensive pepper in the world, selling for over $20,000 for a dried kilo!

Aji Charapita plants grow to about 3 ft. tall and produce hundreds of .25" peppers. Maturing from green to yellow, this crunchy, productive pepper can be grown on patios, in greenhouses, and in houses!

These delicious little Aji peppers have sweet, citrusy tones and are the same heat level as a Cayenne Pepper and will burn your tongue right away. This kind of heat makes the Aji Charapita great for drying and used for hot sauce and salsa!

Species

: Capsicum Chinense

Heat Level

:

3

0

,000-50,000

SHUs

Type

:

Hot

Flavor: Sweet, Citrusy

Origin

:

Peru

Pod Size: 0.25"
Plant Height: 3 ft.

Days to Harvest

:

10

0+ Days

Spice up your garden with additional Hot Pepper Seeds and Hot Pepper Plants!
Specifications:

Heat Level:

Plant size: 3 ft.
Pod size: 0.25"
Origin: Peru
Species: Chinense
SHU: 30,000-50,000
Click here for all of our tips and videos to grow your peppers!
Click here for plant care instructions
View full details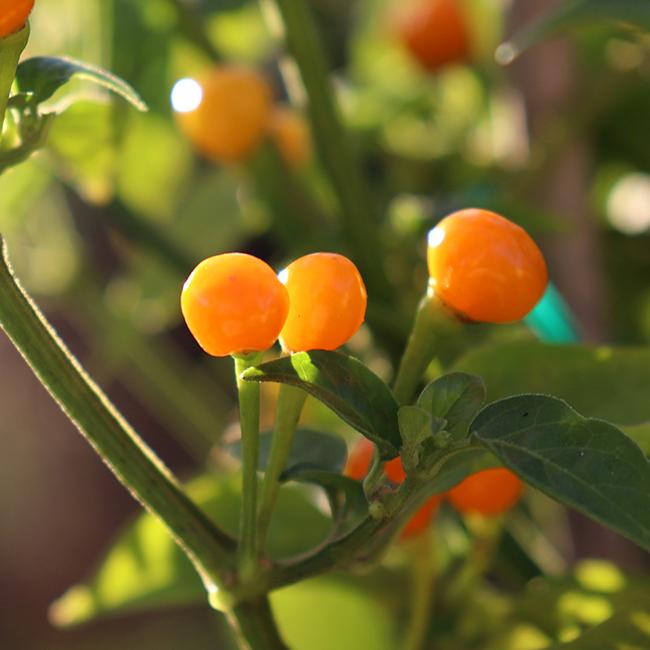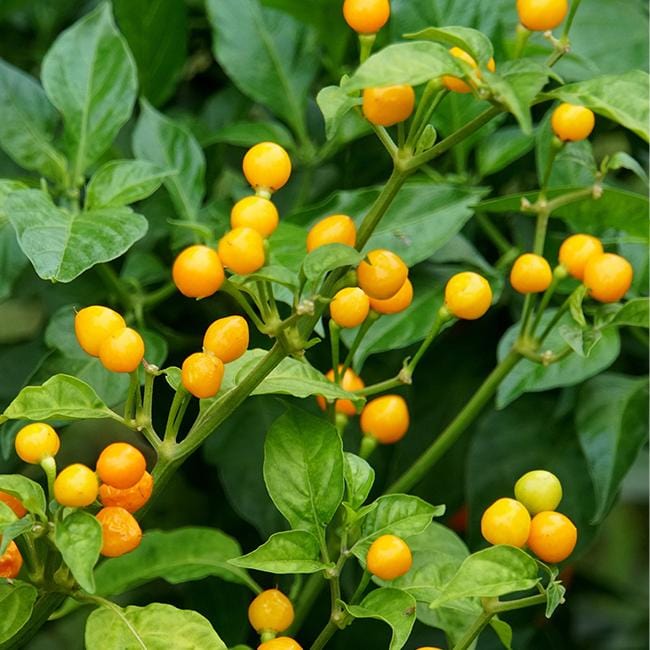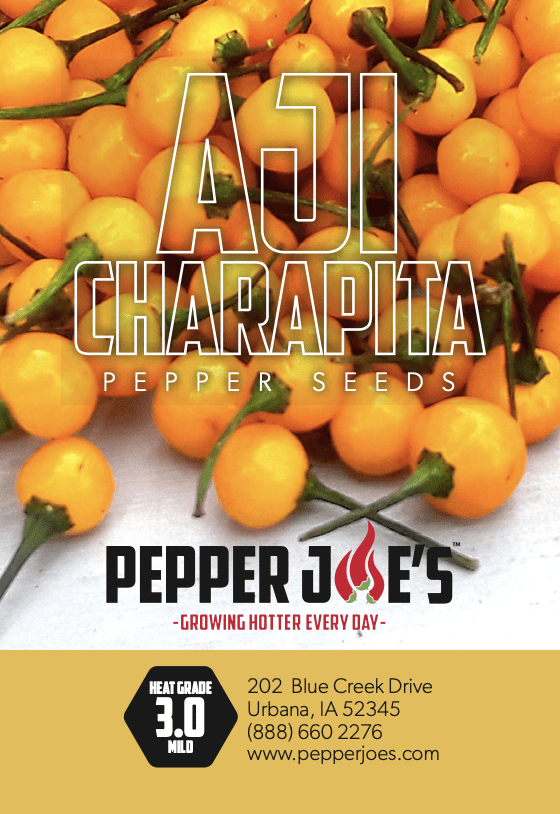 An amazing pepper!
I strongly recommend growing Aji Charapita peppers,they are so different from the usual peppers and taste amazingly fruity and floral, whilst packing a good punch of heat. If you're looking for something different to try, then look no further.