Regular price
$ 29.94
Sale price
$ 24.99
Unit price
per
Sale
Coming Soon
Description:

Grow six of the prettiest, most flavorful Aji pepper varieties, and get a bang for your buck with our Aji Seed Collection! The Aji pepper is generally known as the Peruvian hot pepper where "Aji" is the common name for chili pepper in South America and areas of the Caribbean.

The Aji Seed Collection has three favorable characteristics: heat, flavor, and great productivity rates, and they're never shy to show their true colors. The plants will explode with chili peppers that you'll never run out of them and you'll be happy to know that these varieties are easy to grow. Liven up your cooking and incorporate some Aji chilis into your hot sauces, marinades, meat, seafood, poultry, pasta, and even Peruvian cuisine for amazing bursts of unique flavors!

The collection includes:
Click here for all of our tips and videos to grow your peppers!
Click here for plant care instructions
View full details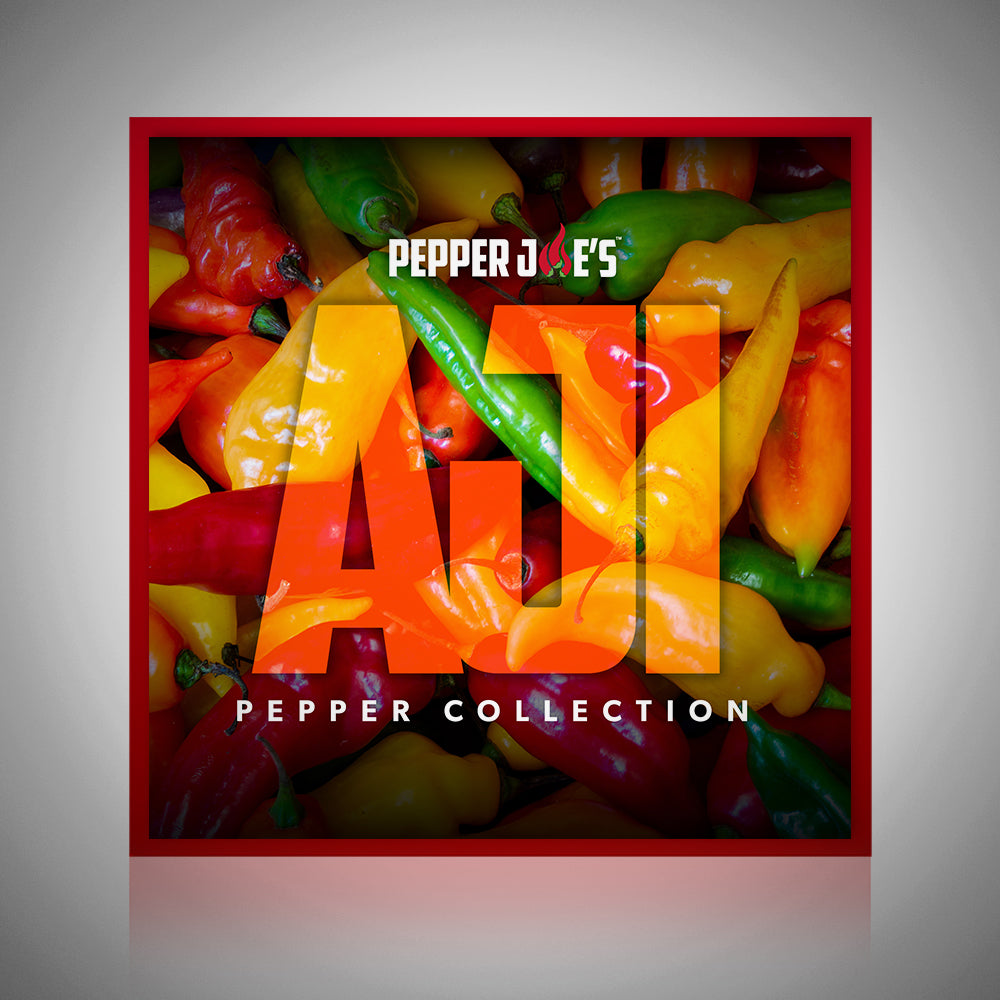 Loooking Forward to the Different Varieties
I got some Aji Amarillo seeds from a friend who knew a guy who went to Peru and brought back some seeds. I grew about 7 plants and was overwhelmed! High production and great flavor with just enough heat to let you know! ;-)
Searching around I saw Joe's Aji mix pack and jumped right on it!
If these other varieties are as tasty and high production as Aji Amarillo, look out! ;-)
Great idea
Aji peppers are the best peppers that almost no one in the U.S. seems to know about, and creating a "family pack" of them is a great idea.
The average germination for these seeds was 33%
All were germinated / grown under the same conditions.
33% of the Aji Dulce pepper seeds sprouted.
Aji Ominicolor 66%
Aji Gold 33%
Aji Fantasy 33%
In short, I wouldn't recommend these seeds.