Regular price
$ 0.00
Sale price
$ 2.99
Unit price
per
Sale
Coming Soon
Description:

The Alma Paprika Pepper was the first paprika variety offered by Pepper Joe's! Originating from Hungary - like all great paprika peppers do - this strain is a great seasoning pepper to throw on just about everything, and we know growing this pepper is just as enjoyable as consuming them!

Plant your seeds and watch them bloom into 3 ft. tall pepper plants producing clusters of these 2" long pepper pods. Alma Paprikas are round with a very smooth texture and thick flesh. These pods will turn color from ivory white to bright red as they hit maturity.

Alma Paprika peppers have a great mild taste that, when dried into chili seasoning, is a great addition for everything from eggs to pot roast to Italian food. It also puts a delicious spin on stews, casseroles, and soups. Start growing Alma Paprika pepper seeds today!

Species: Capsicum Annuum
Heat Level: 2,000-10,000 SHUs
Type: Mild
Flavor: Sweet
Origin: Hungary
Pod Size: 2"
Plant Height: 2-3 ft.
Days to Harvest: 70-80 Days
Specifications:

Heat Level:

Plant size: 2-3 ft.
Pod size: 2"
Origin: Hungary
Species: Annuum
SHU: 2,000-10,000
Click here for all of our tips and videos to grow your peppers!
Click here for plant care instructions
View full details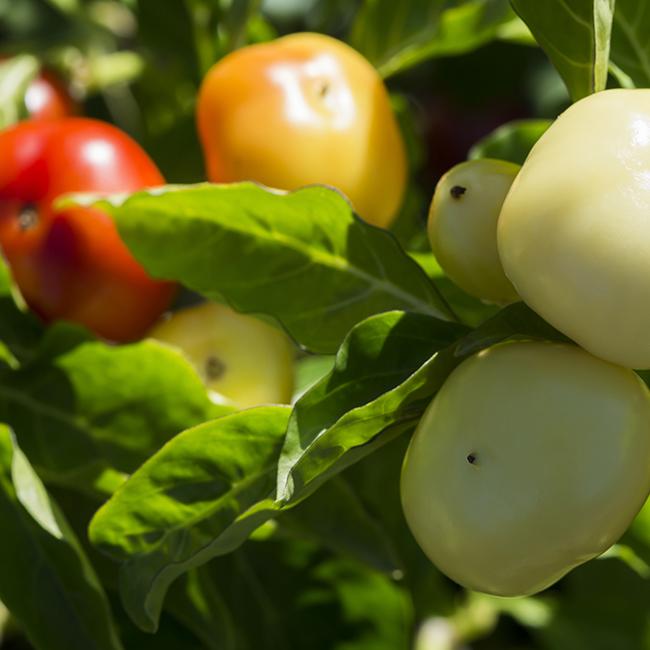 More than expected
Started these with all my other peppers in mid February. All 10 seeds germinated and I transplanted to the garden about the first of June. The plants were soon covered in peppers to where you could barely see the plant. Waiting for them to mature took quite a while with the first harvest coming early August. Second harvest two weeks later.I'm sure I'll get a third harvest and maybe even a fourth. Pretty good for Minnesota. I cold smoked them for 4 hours, dehydrated them and ground them into powder. Result was fantastic! Better than anything you can buy!
Alma Paprika Pepper Seeds
Looking forward to these!
My first 10 I attempted to start this year had only 1 germinate. It was on me as I started experimenting with my seeds this year since I started germinating much earlier this year, so I tried several types of peppers without using a heat mat. I decided to try them the recommended way of germinating and started 5 of my 10 seeds from a second pack in a germination tray on a heat mat and all 5 germinated! I lost 2, but that was on me for not removing them in time from the mat or tray. The other 3 are doing really well and I look forward to a good season this year!