Regular price
$ 7.99
Sale price
$ 5.99
Unit price
per
Sale
Coming Soon
Description:

This destructive super hot pepper will leave you absolutely speechless... Hailing from Italy, the Apocalypse Scorpion Peppers are scary-looking pods with an even scarier heat that hits your mouth with all its might!

These super hot pepper plants grow up to 3 ft. tall and produce these 3" long pepper pods that look like they're boiling over! With bumpy, bubbling bright red skin, these pods are warning you just how hot they will be.

With heat comparing to the Carolina Reaper, we know heat lovers will be more than satisfied. This pepper is loaded with placenta and drips smokin' hot capsaicin oils. While it does have delectable sweet, fruity, and slightly floral flavors, the main focus for the Apocalypse Scorpion is its heat. We have taste tested the Apocalypse and let me tell you, it can do some damage. Just when you were thinking the heat would subside, it came right back. When used in moderation this pepper adds a flavor that can't be matched nor duplicated!

Species: Capsicum Chinense
Heat Level: 1,400,000+ SHUs
Type: Super Hot
Flavor: Sweet, Fruity, Floral
Origin: Italy
Pod Size: 2-3"
Plant Height: 4 ft.
Days to Harvest: 90-120 Days

Interested in peppers with stinging heat? Browse through more of our Scorpion Pepper Seeds!
Specifications:

Heat Level:

Plant size: 4 ft.
Pod size: 2-3"
Origin: Italy
Species: Chinense
SHU: 1,400,000+
Click here for all of our tips and videos to grow your peppers!
Click here for plant care instructions
View full details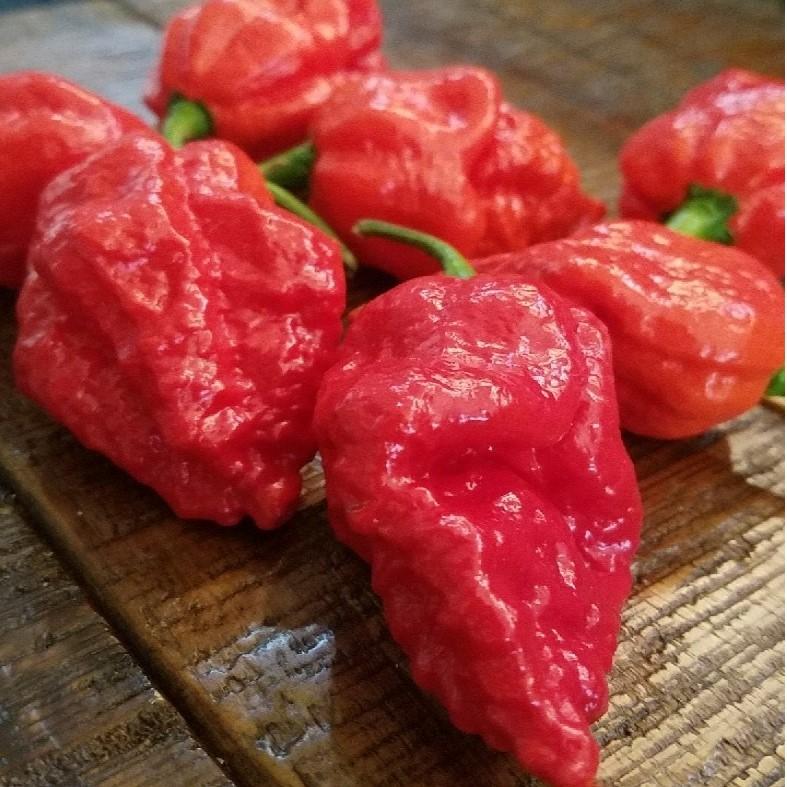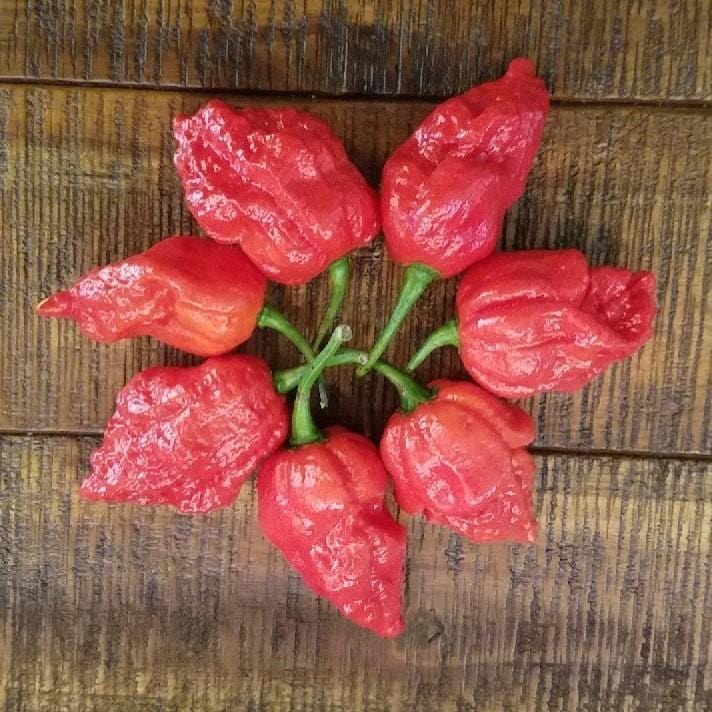 Apocalypse Scorpion Pepper Seeds
Apocalypse Scorpions
Planted seeds on 12/18/22 in peat pots on a heat mat with growing light. The Ghosts, Moruga Scorpions and Reapers are all on their second to third leaves. The Apocalypse Scorpions seem to have a longer germination period. Have only two plants so far. One starting the second leaf. So all I can say is the jury is out on these.
HOT!
These are pushing our growing season here on the Hopi Reservation (6,500' elevation) to the very end. Although all plants with fruit made it through last nights frost. Peppers are fire! Not as intense as some Trinidad Scorpions but duration does rival them. Amazing, amazing flavor. The flavor will have you willingly slicing another.