SKU: BhutOrangeCopenhagen
Regular price
$ 0.00
Sale price
$ 6.99
Unit price
per
Sale
Coming Soon
Description:

The Bhut Orange Copenhagen is by far the tastiest, hot pepper on the market! Originating from Denmark, every pepper lover out there should reserve at least one spot in their garden for these peppers!

BOC (Bhut Orange Copenhagen) pepper plants will grow to around 4 ft. tall with pods ripening from green to orange. The bright orange pods are fairly large, shorter and wider than the Bhut Orange Jolokia pepper.

The BOC (Bhut Orange Copenhagen) is a 9 out of 10 on flavor, and is hot enough to satisfy heat fanatics worldwide. This pepper will have an amazing citrusy smell and will be fruitier and not so bitter like the Bhut Orange Jolokia. Trust us, you won't be able to get enough of this.

Species: Capsicum Chinense
Heat Level

:

600,000-900,000+ SHUs
Type

: Hot to Super Hot

Flavor: Citrusy, Fruity
Origin

: Denmark

Pod Size: 2-3"
Plant Height: 4 ft.
Days to Harvest

: 90+ Days

Check out other Ghost Pepper Seeds and be sure to look at our Ghost Pepper Plants to start your growing season early!

Interested in some Ghost Pepper Snacks & Spices? Check them out today!
Specifications:

Heat Level:

Plant size: 4 ft.
Pod size: 2-3"
Origin: Denmark
Species: Chinense
SHU: 600,000-900,000+
Click here for all of our tips and videos to grow your peppers!
Click here for plant care instructions
View full details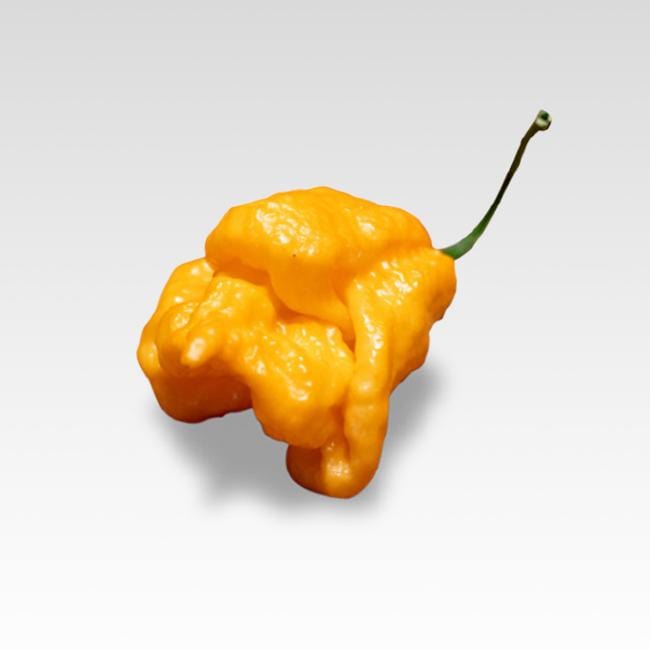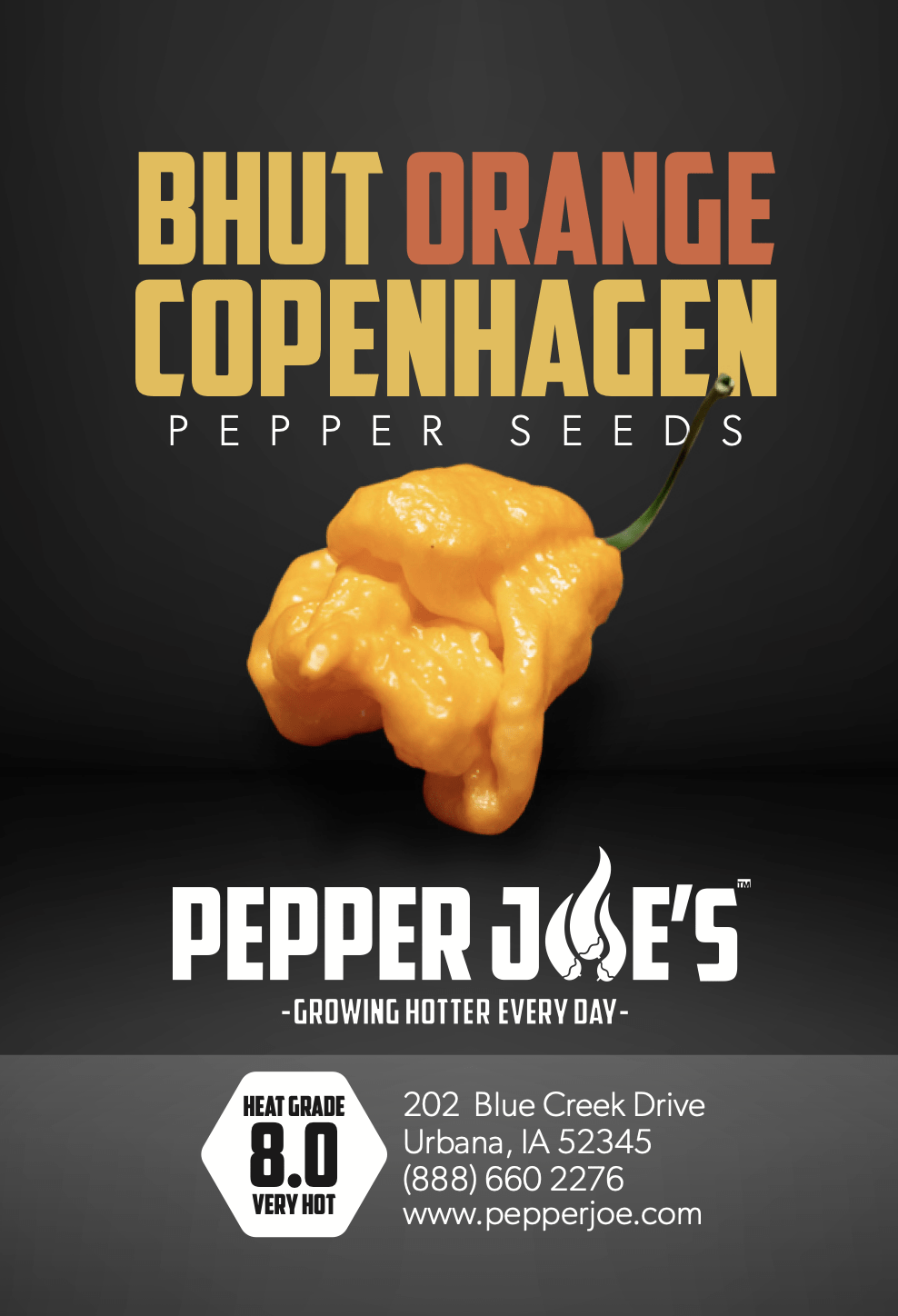 A delicious SuperHot
I was a little late planting these (May 2023) but here we are at the end of Oct and the first of the yield has ripened up nicely. This was my first time growing supes from seeds, worked like a charm. I used a heating pad which really seems like the killer app. Took 15 days to germinate. At this point the plants are about 2 feet tall and each has around 15 pods. That's enough pain to be going on with! I'm in SoCal so they should over winter nicely, looking forward to a bumper crop next year.
Bhut Orange Copenhagen Seeds
Beautiful Color
Beautiful color with nice size peppers,great taste very hot!!!!